This post may contains affiliate links for your convenience. If you make a purchase after clicking a link we may earn a small commission but it won't cost you a penny more! Read our full disclosure policy here.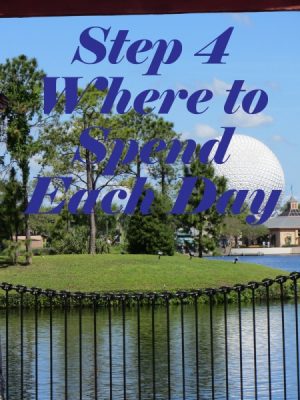 When planning a vacation to Walt Disney World there are many decisions to be made to make the best trip.  It can be overwhelming but through my series "Steps to Planning a Disney Vacation" we breakdown planning to make it less stressful.  We have looked at 1. Goals of your trip, 2. What vacation packages are available, 3. Where to stay.  We will now look at how to determine where to spend your time while in Disney.
Walt Disney World with four main parks, two water parks, Disney Springs as well as the resorts offers numerous daily entertainment options.  The issue can be determining where to go each day.  Here are some tips to help with that Disney Vacation planning decision.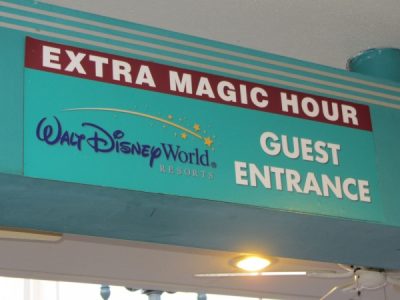 Sign at Hollywood Studios
Disney offers extra magic hours (EMH) to guests staying at a Walt Disney World resort.  These are extended hours offered at a specific park.  These can either be in the morning prior to opening or in the evening after the park closes.  There are different approaches to extra magic hours. If your family is one that can get up early, taking advantage of the early extra morning hours is a must do.  Crowds are lower during this time and even though not all rides are opened, it does allow you to check off multiple rides before park opening.  However if you are not one that wants to get up early, avoiding the park with the extra magic hours can be helpful when avoiding crowds.  Parks with early EMH have shown to be busier throughout the day as people tend to stay at that park as the day continues.  Likewise, if you are a family that can stay up late heading to the park with extra magic evening hours is a great way to take advantage of low park crowds.  But again, if you are not one that wants to be there late, avoiding that part can be better for crowds.  Extra magic hours is one way to determine which parks you would like to be in each day.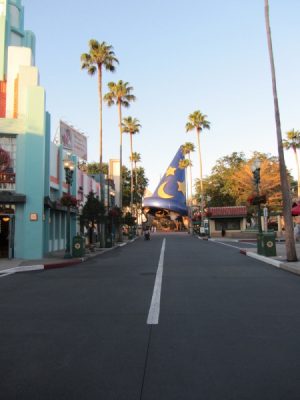 Crowd at Hollywood Studios on EMH
 Crowd Calendars
There are a variety of different sites that will offer crowd calendars.  These are calendars that show expected crowd levels at each of the four main parks.  Many people use these calendars to determine which park they would like to be in, or not be in, on a given day.  You can tell each day which park is expected to have lower crowds and head there on that specific day.  Crowd calendars are another great tool to use when determining which park to hit up each day.  For a nominal fee, you can get a year subscription at various sites that will provide you with up to date crowd information.  This is a great insurance against the crowd.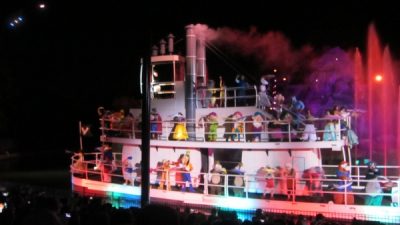 Fantasmic at Hollywood Studios
 Evening Entertainment
Determining which evening entertainment you want to see can also help you determine which parks to head to each day.  Look at the fireworks and parades to help you decide if those are must dos for your family.  If you must see Illuminations at Epcot, you will want to decide if you want to be in Epcot all day or if you want to head there just for the evenings.  Each of the four parks have great evening shows so you will want to take time to plan out which show you want to see when.  This will help prevent jumping from park to park if you don't want to.
 Beyond the Big Four
Most people when visiting Walt Disney World focus on the four main parks (Animal Kingdom, Epcot, Hollywood Studios and Magic Kingdom) when planning.  Don't forget that Disney also offers two water parks, Disney Springs and over 20 different resorts.  When planning, determine if you want to expand your trip beyond the four main parks.  If that is something you want to experience, try to plan those days into your schedule just like you would the four parks.  Although it is easy to pop over to Disney Springs and the resorts, heading the water parks might take more planning.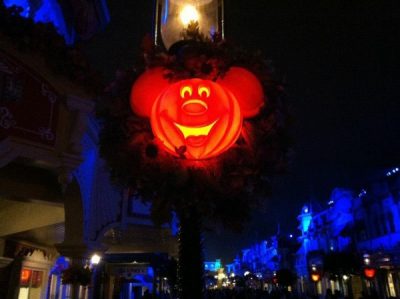 Mickey's Not So Scary Halloween Party (Photo:  Rikki Niblett)
 Special Events
Throughout the different seasons Disney will have specific events such as Mickey's Not So Scary Halloween Party or Mickey's Very Merry Christmas Party.  These are special ticketed events that will close the park early to regular guests.  If you don't plan to pay for these events, you might consider skipping the park that is hosting the event (in these cases Magic Kingdom) that day in order to get more bang for your buck.
Trying to determine which park to be at on which day can see overwhelming.   Use these quick five tips to help narrow down your options for each day.  Take into consideration your family's traveling style when making decision on which parks to head to each day and then make a plan and stick to it.
Look for my next post where we will dive into Disney food and how to get the most out of your dining experiences in Walt Disney World.
What tips do you have for how to decide which park to visit on which day during your Disney Vacation? Share your suggestions in the comments.
Did you like this article? Make sure to share it with your friends! Check below for easy ways to share!