This post may contains affiliate links for your convenience. If you make a purchase after clicking a link we may earn a small commission but it won't cost you a penny more! Read our full disclosure policy here.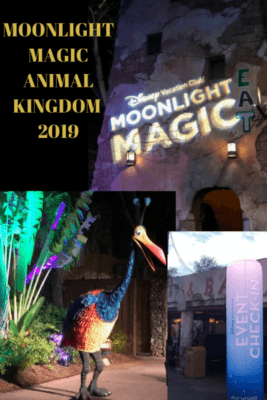 Experiencing Animal Kingdom at Moonlight
My husband and I had the opportunity to attend the Disney Vacation Club complementary Moonlight Magic event at Animal Kingdom. We had quite the experience on August 8th! Can you imagine having the opportunity to visit Disney's Animal Kingdom at night with low wait times, even in Pandora? It can happen!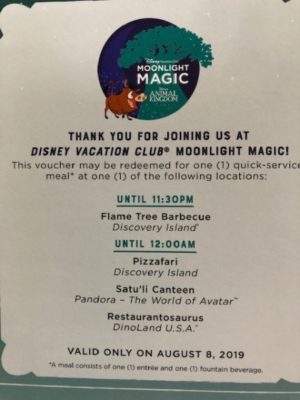 We have been Disney Vacation Club members for just under two years, and felt fortunate we were able to snag a registration for this event. This was a first for us! The event hours started at 9:30 p.m. through midnight, but allows members to begin entering the park at 6:00 p.m. Members had the opportunity to check in for the event at a DVC resort, by the entrance before entering Animal Kingdom or at select locations in the park. When you check in you are provided with a wrist band, just like other after hours events. Another great benefit is you are also provided with a pass for a quick service meal and Dino-Rama game, per person.
Low crowds and low wait times in the Moonlight!
Just like other Disney After Hours events, guests must have a special wrist band to stay in the park. As the time got closer to 9:00 p.m., the crowds were incredibly low! It was the perfect opportunity to spend time to walk around the park and enjoy the scenery, and that we did! This also allowed a short 15 minute wait on one of my husbands favorite rides, the Kilimanjaro Safaris. During our ride we had an amazing experience, we had the opportunity to experience the lion and lioness play fighting for a good 10 minutes! This was the first time we got to experience the safari at night, and enjoyed every moment of it!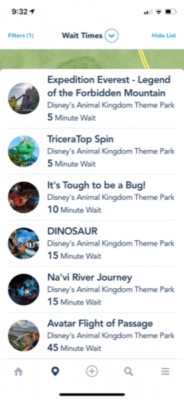 Now, I don't know about you… but when I think Animal Kingdom, Pandora always comes to mind! We were fully expecting not to be able to ride Flight of Passage, but much to our surprise the wait time was low! How about a 45 minute wait, and it only ended up being 30 minutes! Oh, and 15 minutes for Nav'i River Journey? Yes please! Seeing Pandora at night was absolutely beautiful, and in the future we may spend more time at Animal Kingdom in the evenings because of this.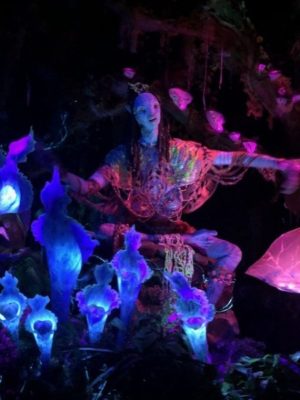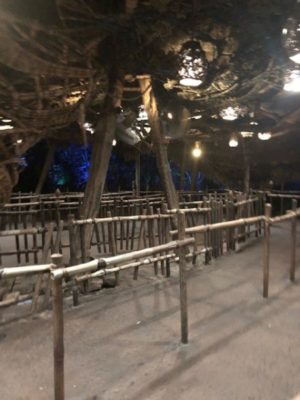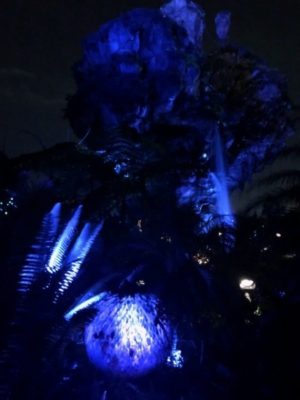 Special Event Merchandise
Personally, whenever we attend special events we always enjoy seeing the different options available for merchandise. I must admit I have a Disney coffee cup addiction, I'm guilty! So of course I had to purchase the travel mug. They had additional Disney Vacation Club merchandise for the event anywhere from Yahtzee, Jenga, Mickey Ears, T-Shirts and more.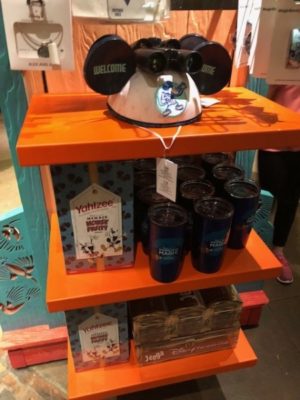 Special Showing of Rivers of Light
Since Disney World changed the Rivers of Light show, we have not had the opportunity to experience it. I will say it was wonderful being able to see the show and not have to worry about seating. We showed up about 5 minutes before the start time, and sat right in front!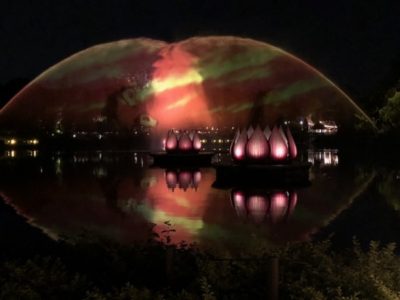 Overall we had a great experience at the event, and I love the opportunity to see the parks in a different way. In the future, if we are going to be staying during another Moonlight Magic experience then we will definitely attempt to go again! However this experience has opened the doors for us to try other after hours events in our future vacations.
Have you participated in a Moonlight Magic event? What was your experience like? Let us know your thoughts in the comments, or on Facebook or Twitter!
Did you like this article? Make sure to share it with your friends! Check below for easy ways to share!
Want to visit the Walt Disney World Resort? Contact The Magic for Less Travel for more information and a free, no-obligation quote.

Incoming search terms: