This post may contains affiliate links for your convenience. If you make a purchase after clicking a link we may earn a small commission but it won't cost you a penny more! Read our full disclosure policy here.
In March of 2013, it was announced that Downtown Disney — Disney World's shopping and dining district — would be undergoing a huge change. Expanding the dining, entertainment, and shopping options to the tune of doubling the current offerings.  Ultimately Downtown Disney will change to become Disney Springs, which is anticipated for completion in Spring 2016.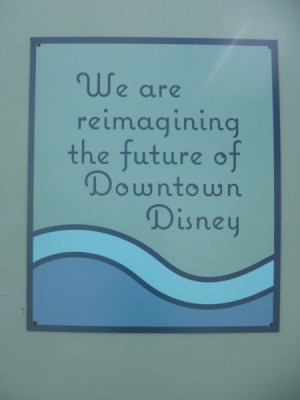 For quite some time now, lots of construction has been taking place all over the three areas of Downtown Disney: the Marketplace, the West Side, and what was formerly known as Pleasure Island. All truths told, it has been quite the maze of construction walls at Downtown Disney in recent months! However, over the past several weeks, some of the projects are beginning to come to fruition, and today I'd like to give you a little tour of some of the new features!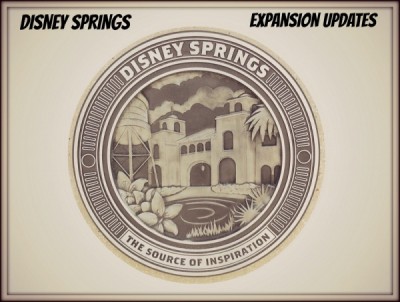 As a popular destination for Florida locals as well as visitors, Downtown Disney has had a parking dilemma for quite some time. In order to alleviate the congestion (and to prepare for even more visitors anticipated once Disney Springs is complete), the addition of a brand new parking garage — the West Garage — is a very welcome change!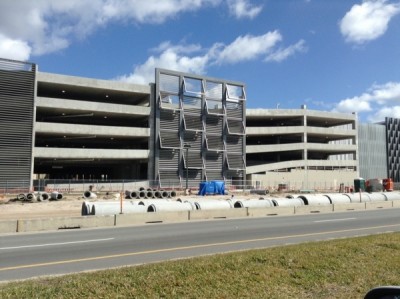 There are a couple of really cool features here. One, as you enter the garage, you can see a count as to how many open spaces are on each of the four levels (unfortunately because I was driving as I passed, I couldn't get a picture). Second, once you are in the parking garage you'll see a new technology is in the works, displaying green lights over open spaces. This way you can see where spaces are open — if any — even if you aren't in the row itself. Nice!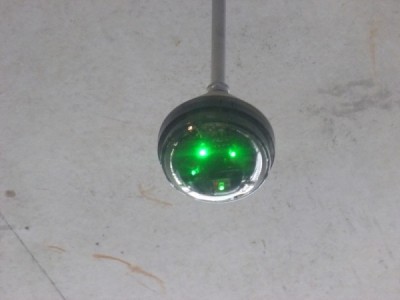 I'm uncertain as to whether this innovation is still considered "in testing" as I write this. I can only say it worked like a charm for me on my visit, and finding a space was surprisingly easy.
A word of advice — and it goes the same for everywhere you park in Walt Disney World — be sure to take some sort of picture or text yourself so you can remember where you parked! You'll be glad you did later :).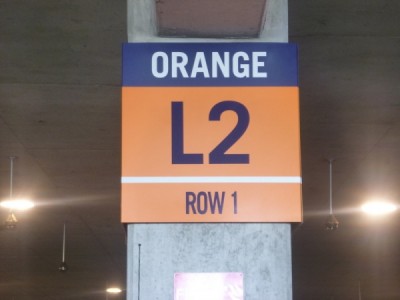 Now, while construction remains ongoing, the other Downtown Disney parking lots are currently under construction, as there is another parking garage on the horizon. So, in the meantime, "packing your patience" is still a good idea, as they say!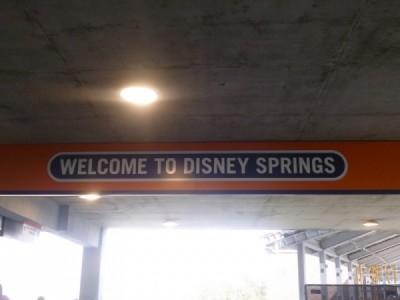 When you enter Downtown Disney from the new parking ramp, the first area you'll see is the West Side, specifically Planet Hollywood.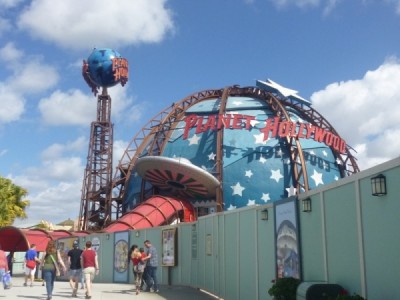 Going towards what used to be Pleasure Island, we'll come to the new area called The Landing.
Tucked in the area between the dining spots of Paradiso 37 and Fulton's Crab House, The Landing features a batch of fun, trendy shops with cool, rustic brick overlay. Shops include Sanuk for shoes, Chapel Hats, Sound Lion (featuring sound technology like headphones), and The Art of Shaving.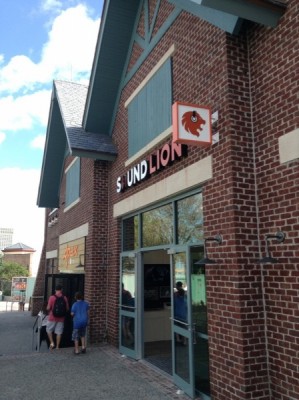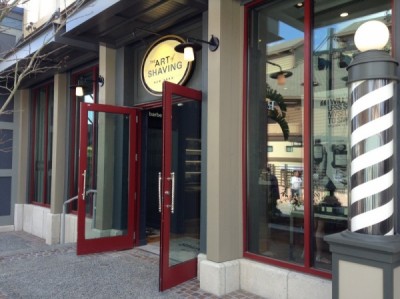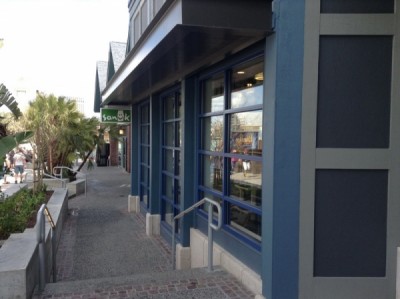 Also included in The Landing's mix is Erin McKenna's Bakery NYC, the new home to BabyCakes gluten-free and vegan baked goods in Downtown Disney. This is great news for guests on dietary restrictions!
Oh, and before we move on, here's another sure sign they're preparing for more guests… you'll see plenty more of these ;).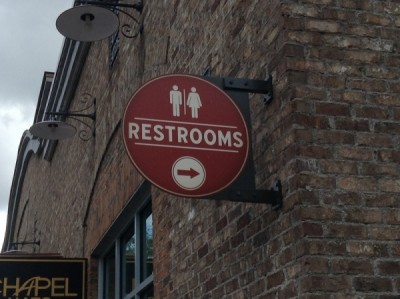 Continuing onwards to the Marketplace, we come to another recently completed project: the Marketplace Causeway. This beautiful bridge provides an easy stroll from one side of the Downtown Disney Marketplace to the other, essentially opening up close to double the walking capacity than previously available.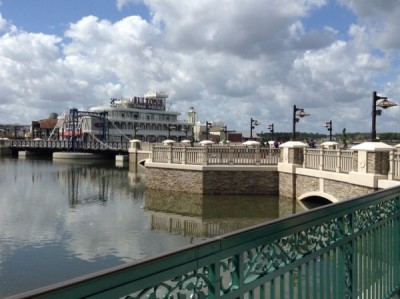 The Causeway joins the area around the T-Tex restaurant and Lego store to the Rainforest Cafe side. Not only is it practical, it's also pretty great looking!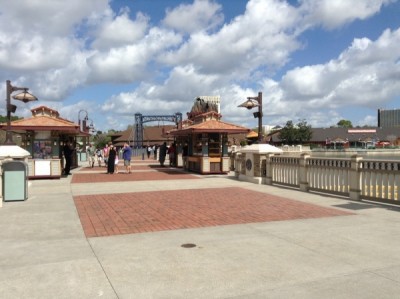 There are even a few small kiosk shops on the Causeway, in case you'd like to do a little shopping on your way to more shopping ;).
The Florida Bath Co., Flour and Sugar (a cookie kiosk), Kate & Leo (games and toys) and Icon Jewelry all find their home on the Causeway.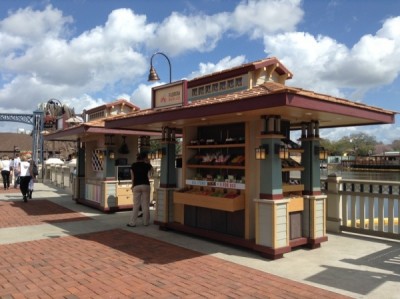 The Causeway is already prepared for the full transition to come, with light posts that are all marked with their own Disney Springs sign.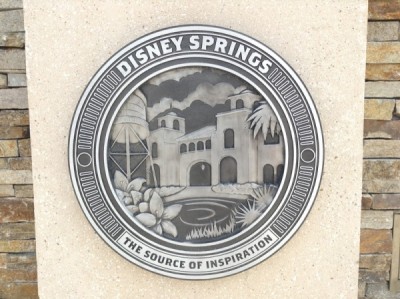 So, that's a taste of some of the Disney Springs projects. But they're just the beginning. Up next? Some highly anticipated dining venues will be opening up in 2015: The Boathouse, Morimoto Asia, and STK Orlando. We imagine there will be lots of announcements to come, letting us know what else we can look forward to as Disney Springs comes into being!
For a comprehensive guide to everything going on with the transformation, be sure to check out the Disney Springs Expansion Guide here on The Mouse For Less!
What are your thoughts about these recent new additions to Downtown Disney/Disney Springs?