This post may contains affiliate links for your convenience. If you make a purchase after clicking a link we may earn a small commission but it won't cost you a penny more! Read our full disclosure policy here.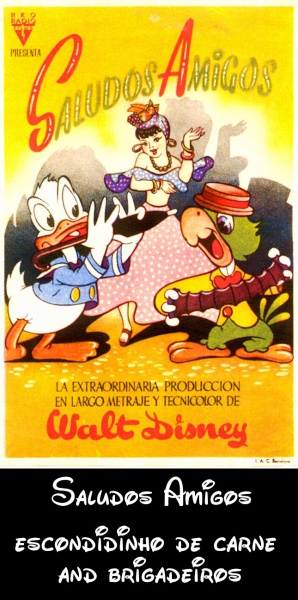 Unless you are an ultra-crazed Disney fan or someone who has taken on the challenge of viewing every Disney animated theatrical film, you may never have heard of Saludos Amigos. Released in 1942, this live action/animated movie is actually four mini films in one and is set in Latin America.  It stars everyone's favorite duck for 2 of the films, Goofy in another, and debuts Jose Carioca (most recognizable from the Gran Fiesta Tour attraction in the Mexico pavilion at Epcot).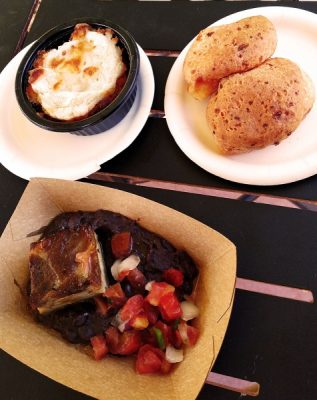 For our Saludos Amigos movie meal, I drew inspiration from one of my favorite kiosks at Epcot's Food and Wine Festival; Brazil.  Brazil always has great food and beverages, with the added bonus that they are usually all gluten free! So I pulled up menus from previous festivals to see what our options were for dinner. 
Since crispy pork belly seemed like it might be outside my realm of cooking skills, I settled on something that was more easily achievable.  I made escondidinho de carne, or "little hidden one", which is a layered meat pie with mashed yucca on top.  Think Brazilian shepherd's pie. 
The hard part was finding yucca, not exactly a common ingredient in New England.  Luckily, a nearby supermarket has a fairly extensive exotic produce department and they carry yucca. 
To go along with our meat pie, I made a batch of pao de queijo, which is Brazilian cheese bread.  These are seriously addicting and super easy to make, one batch fills a mini muffin tin and there are never leftovers.
This just leaves dessert.  There are no desserts on the Food and Wine menu for Brazil, so research was involved.  Plenty of options in the dessert department, however some of them seemed too complicated or required ingredients that I was not going to be able to find in my neck of the woods.  I found a recipe for brigadeiros, which are Brazilian fudge balls. They are incredibly rich and chocolatey, plus easy to make and only need 4 ingredients, all of which I already had in my kitchen: condensed milk, butter, cocoa powder, and chocolate sprinkles. A messy project, but definitely worth it!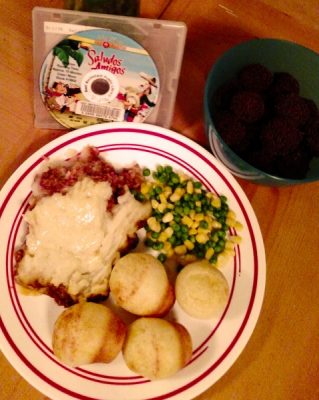 If you are looking for a fun, Disney-themed movie night, I would highly recommend giving Saludos Amigos a try.  You can`t go wrong with Goofy learning to be a gaucho or Donald touring Brazil, all while enjoying your cheese bread and brigadeiros! It is a delicious way to learn a little something about Latin American.  And who knows, maybe you will be adding some Brazilian dishes to your meal rotation, we certainly did!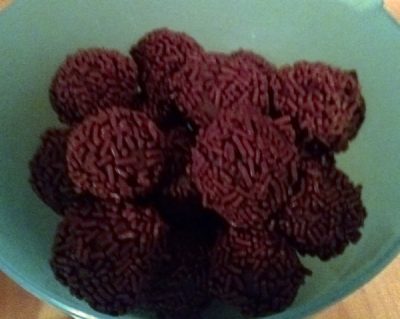 Did you like this article? Make sure to share it with your friends! Check below for easy ways to share!
Want to visit Walt Disney World? Contact The Magic for Less Travel for more information and a free, no-obligation quote.