This post may contains affiliate links for your convenience. If you make a purchase after clicking a link we may earn a small commission but it won't cost you a penny more! Read our full disclosure policy here.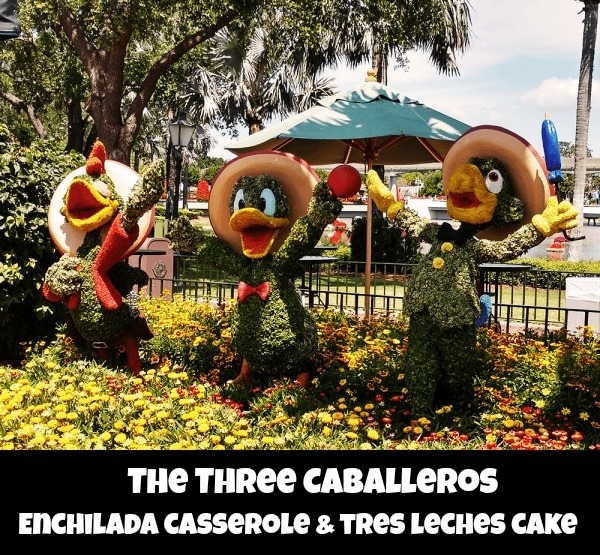 Most people who visit the World Showcase at Epcot probably know that there is an attraction within the Mexico Pavilion.  But how many of them know that the attraction, Gran Fiesta Tour Starring the Three Caballeros, is actually inspired by a movie? The Three Caballeros premiered in 1944 and was a combination of live-action and animation. It stars Donald Duck, who is joined by José Carioca (from Saludos Amigos) and his new pal Panchito. Together, they celebrate Donald's birthday and learn about Latin and South America through a series of cartoon and live-action segments. The Three Caballeros was actually the first feature length film to incorporate classic animation with live-action actors and received two Oscar nominations.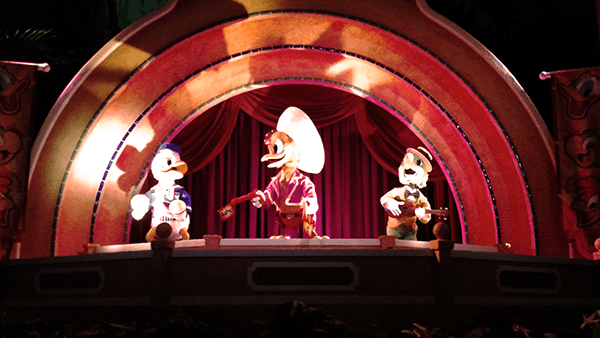 Creating a menu for The Three Caballeros was easier than most Disney films.  The film takes place in Latin and South America, so the possibilities were endless. Should we play it safe and make tacos? Broaden our horizons and try something different?  Or maybe do a little of both!
Instead of making tacos, even though we do love taco night, we decided to make an enchilada casserole for dinner. Think of it as sort of a Mexican lasagna; layers of ground beef seasoned with taco seasoning, cheddar cheese, corn, black beans, enchilada sauce, and corn tortillas. In order to keep things gluten free, we made our own enchilada sauce, used gluten free taco seasoning, and used corn tortillas instead of flour. The result was a pretty amazing dish and a definite repeat!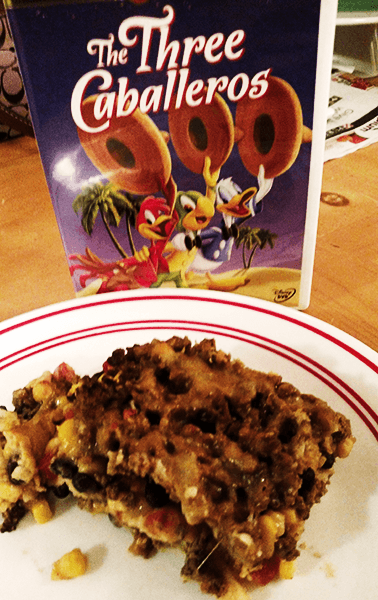 What would dinner and a movie be without dessert? Time to try something new! We went for a tres leches cake since I had never made one before and none of us has ever tried it. Tres leches literally translates to three milks and is a sponge cake soaked in a sweet milk mixture.  It was not terribly difficult to make and 3 out of 4 of us would have it again. Definitely sweeter than I anticipated and the texture was softer and wetter than you would expect in a cake.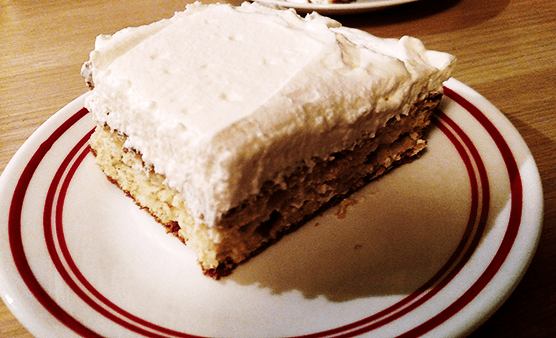 While The Three Caballeros may not be one of Disney's more popular films, we certainly enjoyed it and the meal that we made to go along with it. It's actually now one of my middle child's favorite Disney movies. If nothing else, watching the movie will help set the scene for riding Gran Fiesta Tour and will give you an excuse to maybe try a new dish!
Did you like this article? Make sure to share it with your friends! Check below for easy ways to share!
Want to visit the Walt Disney World Resort? Contact The Magic for Less Travel for more information and a free, no-obligation quote.