This post may contains affiliate links for your convenience. If you make a purchase after clicking a link we may earn a small commission but it won't cost you a penny more! Read our full disclosure policy here.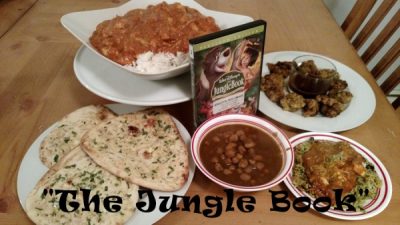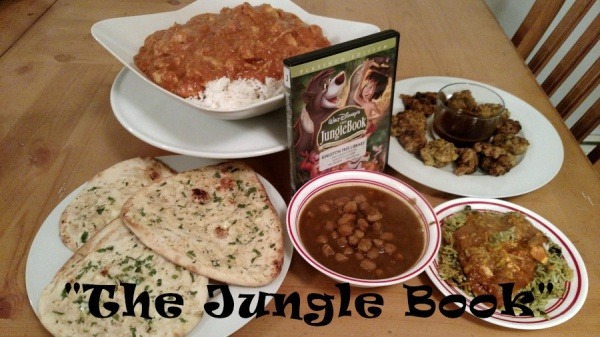 Disney's The Jungle Book is based on the book by Rudyard Kipling, but with a lighter feel. Released on October 18, 1967, it was the last film to be produced by Walt Disney before his death.  The story follows Mowgli, a human child being raised by wolves in the jungles of India, and his animal friends who are trying to return him to the human village before the arrival of the sinister tiger Shere Khan. The soundtrack features a few memorable songs, including The Bare Necessities and I Wanna Be Like You. 
While there are certainly foods consumed in the movie, they mostly consist of fruits and ants. Yup, ants.  I like to think my family are adventurous eaters, but we draw the line at insects.  Since both the book and film are set in India, it seemed like a fantastic opportunity to sample some Indian cuisine. We are big fans of Sanaa restaurant at Disney's Animal Kingdom Lodge and thought we would try our hand at an item or two off their menu.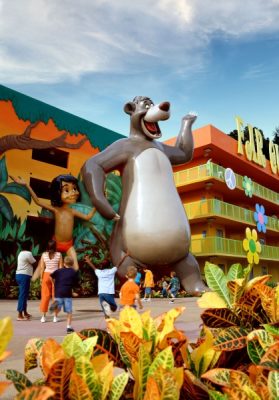 Butter chicken is one of our favorite dishes at Sanaa and thanks to a seasoning packet with easy to follow directions available at our local grocery store, it is surprisingly simple to make.  You can even purchase the premade sauce if you want to make things really easy. If you like chicken with a little bit of spice, this curry dish is for you. We served it over basmati rice to balance out the heat.  As with a lot of Indian foods, butter chicken is gluten free although I would suggest double checking the seasoning packet or sauce before purchasing to make sure.
There are so many options for Indian side dishes, we were not even sure where to begin! Perusing the aisles of the market sparked some ideas and we chose a few.  Chana masala, a chickpea curry in a masala spiced tomato gravy, was our least favorite but worth trying if you enjoy chickpeas. We also tried paneer tikka masala. Paneer is a type of cheese and is marinated in the masala spiced gravy for this dish.  It was definitely spicy but delicious as well.  The vegetable pakoras were spiced fritters filled with potatoes and onions.  They were just ok, probably would have been better had they crisped up more.  The tamarind dipping sauce for them was far superior to the actual pakoras.  
No Indian inspired meal would be complete without naan bread.  My family loves all flavors of naan and it is conveniently available both fresh and frozen at our grocery store. We went with the frozen garlic naan this time around to add a little more flavor to our night.  Unfortunately, the naan available in our store is not gluten free (big points to Sanaa for making a gluten free version though), nor were the pakoras.  The chana masala and paneer tikka masala were however.  Someday when I am feeling brave enough, we will tackle making naan bread from scratch.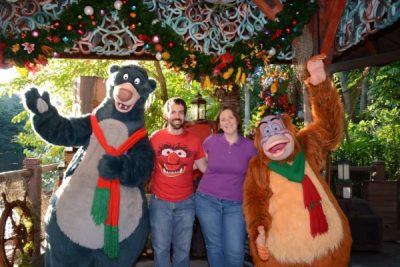 There you have it, the bare necessities of a Jungle Book dinner.  We've made it through four decades of Disney Animation so far.  I hope you will join me and some fancy felines for our next Disney Movie Meal Challenge!
Did you like this article? Make sure to share it with your friends! Check below for easy ways to share!  
Want to visit a Disney Destination? Contact The Magic for Less Travel for more information and a free, no-obligation quote.

Incoming search terms:
https://www themouseforless com/blog_world/disney-movie-meals-challenge-18-the-jungle-book/
https://www themouseforless com/blog_world/disney-movie-meals-challenge-18-the-jungle-book/#:~:text=While there are certainly foods to sample some Indian cuisine
https://www themouseforless com/blog_world/disney-movie-meals-challenge-18-the-jungle-book/#:~:text=While there are certainly foods Yup, ants