This post may contains affiliate links for your convenience. If you make a purchase after clicking a link we may earn a small commission but it won't cost you a penny more! Read our full disclosure policy here.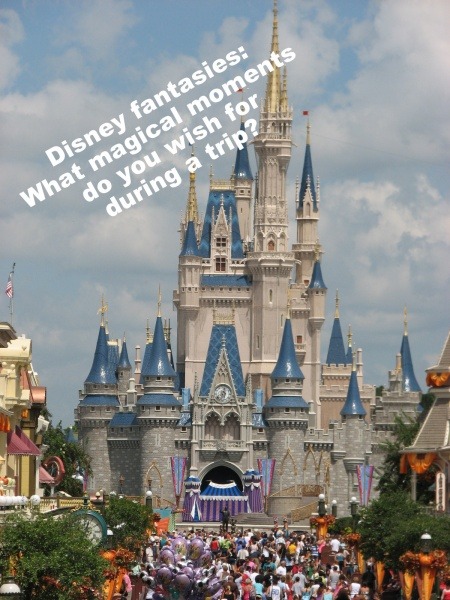 Do you have any Disney fantasies? No, I'm not talking about the cruise ship. I'm talking about that hidden dream you have about something special that could happen to you at a Disney park.
Maybe you're hoping your boyfriend will pop the question in front of the castle? Maybe your Disney fantasy is just being able to go there.
A few fantasy ideas
I chatted with a few of my Disney friends to ask them what their Disney fantasy was.
Allyson says her Disney fantasy has changed through the years. "I guess when my kids were young, it would've been getting picked to stay in the castle or something along those lines."
These days, she thinks receiving an unlimited FastPass would be pretty awesome.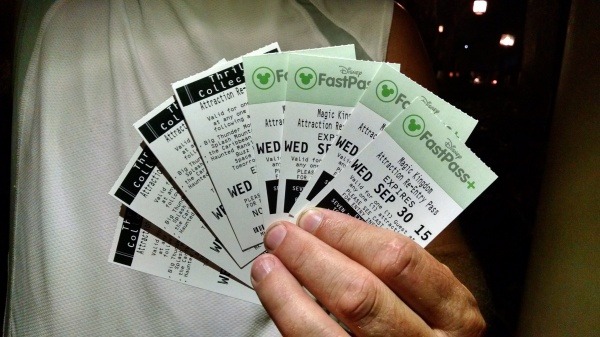 That Cinderella Castle Suite is a popular Disney fantasy focus for sure! My friend Jill also has a pretty detailed fantasy about being able to stay there.
"My Disney fantasy is that while we are in Magic Kingdom, a Cast Member will walk up to us and say, 'Congratulations! Your family has been randomly selected to spend a night in Cinderella Castle!' They would then invite us to eat dinner in the castle, and we get to spend the night right there in the park, seeing it empty and 'ours' alone. In the morning, we'd be allowed to wander through the park watching the crew members get ready for the day, and taking pictures in front of attractions all by ourselves!"
Pretty good fantasy, huh?
After hearing from my friends about their fantasy, I had to review mine and see if it still held up. I'm happy to report that it does.
Do you want to hear what it is?
My ultimate Disney fantasy
I, too, have dreamed about staying in the castle or getting some super awesome FastPasses. Cast Members did, in fact, gift us with some cool FastPasses a few years ago after we got stuck on Splash Mountain.
I've also thought it would be pretty cool if a Cast Member selected us as the Magic Kingdom family of the day and help open the park. It would also be fun to ride in one of the parades!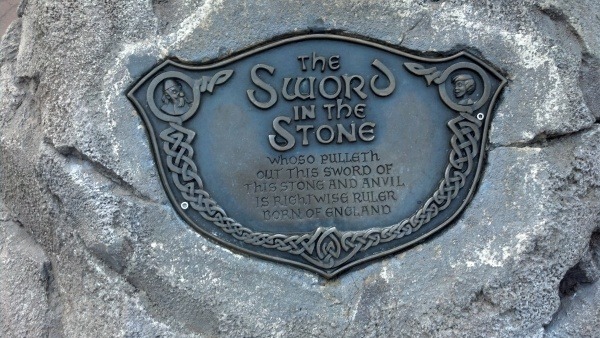 Sometimes I have little wishes like being able to sit in the front seat on Expedition Everest, or being able to pull the sword from the stone next to Prince Charming Regal Carrousel.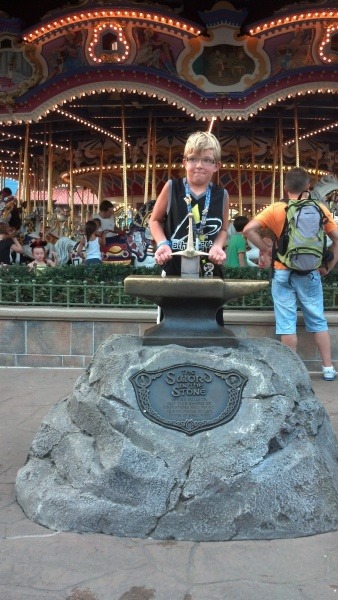 However, the Disney fantasy that I hold nearest and dearest to my heart involves my favorite coaster and developed after I saw a video online.
I absolutely LOVE the Rock N Roller Coaster starring Aerosmith in Hollywood Studios. It's my favorite coaster at Walt Disney World and one of my favorite rides in general.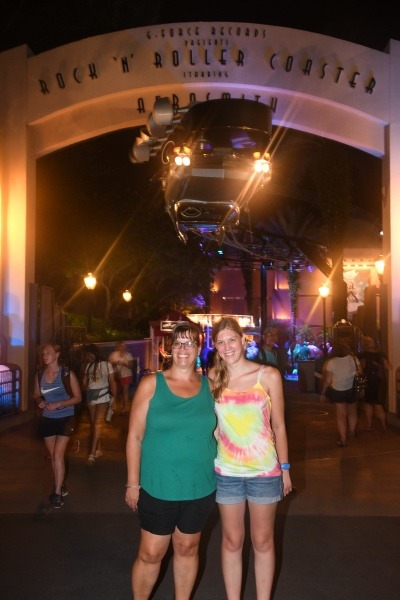 A few years ago, I saw a video online of Steven Tyler, lead singer of Aerosmith, at Hollywood Studios. He went through the line for the Rock 'n' Roller Coaster, greeting people, signing autographs, posing for pictures, and having a grand old time.
That's when my Disney fantasy was born!
In my fantasy, I'm waiting in line for the coaster when Steven Tyler comes strolling through, greeting people, etc. However, he takes it a step further when he meets me and says, "We need to ride this together!"
Off we go to the head of the line and of course we sit in the front row of the coaster. I imagine us doing matching heart hands for our ride photo. I'm screaming and laughing during the ride. Steven is singing along to the great soundtrack. Maybe when we get off, we get right back in line to do it again.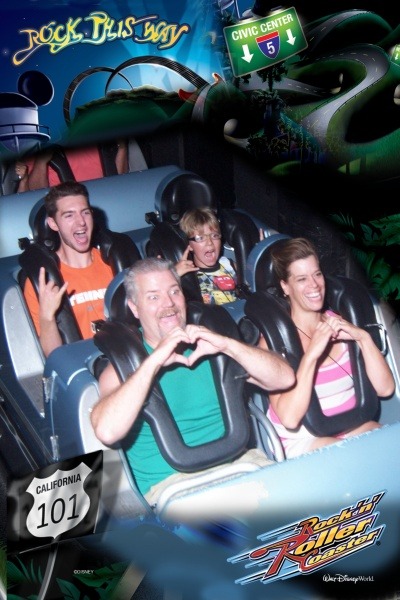 For me, that would be the ultimate Disney moment and is my top Disney fantasy.
Share your Disney fantasies
I'm curious. What are YOUR Disney fantasies? Let us know in the comments or on Facebook or Twitter!
Did you like this article? Make sure to share it with your friends! Check below for easy ways to share!
Want to visit the Walt Disney World Resort? Contact The Magic for Less Travel for more information and a free, no-obligation quote.