This post may contains affiliate links for your convenience. If you make a purchase after clicking a link we may earn a small commission but it won't cost you a penny more! Read our full disclosure policy here.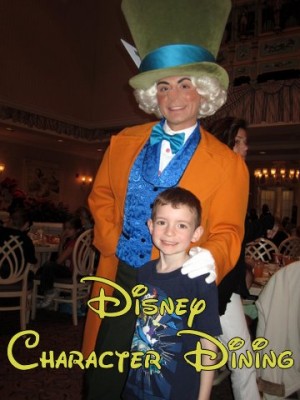 One of the most fun experiences at Disney is the opportunity to dine with some of your favorite Disney pals. Mickey and the Gang, those famous Princesses, or even Prince Charming will come right to your table to greet you and sign autographs. There are many restaurants throughout the parks and resorts which offer this experience.  Here are some tips and tricks to get the most out of your character dining experience.
For the Early Risers:  For Magic Kingdom restaurants like Crystal Palace or Cinderella's Royal Table, try to schedule an early breakfast before the park opens.  Not only will you not lose out on park time with your meal, but you will have the rare opportunity to take some family pictures in front of the castle without 4,000 of your closest friends.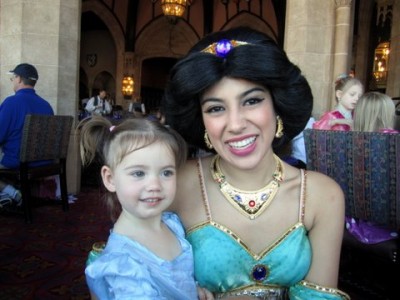 Make Early Reservations:  Reservations for dining at Walt Disney World can be made 180 days in advance. Make a plan and get those reservations early!  Many restaurants book up quickly, such as the newest and most sought after Be Our Guest. (Editor's Note: Keep in mind that Be Our Guest Restaurant is not technically classified as a character meal and while The Beast does appear at dinner, he is not guaranteed.) If you are staying on property, you can make your reservations on the 180th day for up to 10 days of your vacation.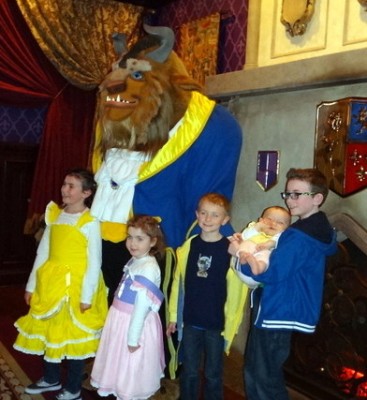 Consider Late Lunch:  If the early breakfast isn't your thing, consider a late afternoon lunch.  This is when lines are longest for most attractions and when most people could use a nice break to recharge.
Tips for those on the Disney Dining Plan:  Many character meals use one table service credit with the Disney Dining Plan Table Service credits, however, a few, such as Cinderella's Royal Table uses two table service credits.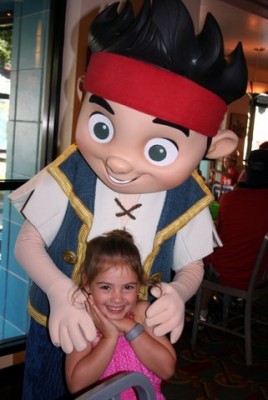 Make Sure You Research the Small Details:  Not all meals at a restaurant include characters.  Check Disney's website to make sure characters will be available when you wish to dine.  For example, Hollywood and Vine has characters during breakfast and lunch, but not dinner. Cape May Cafe only has characters for breakfast.  These details are subject to change, so it is always a good idea to check with a cast member.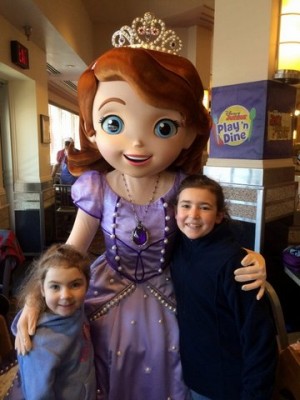 Consider your Location:  Decide where you will eat based on your location to minimize travel times.  If you will be spending the day at the Magic Kingdom you don't want to waste precious park time traveling to Epcot for dinner.
Keep Transportation in Mind:  If you will be dining at one of Disney's resorts for your character meal (Cape May Cafe, 1900 Park Fare, 'Ohana, etc.), try to plan that for a day you will not be visiting one of the parks.  Transportation to and from the resort and the time spent on the meal itself can use a large portion of your day.
No Waiting in Lines:  Skip lines in the parks for characters you will meet at your character meals.
How to Arrange Seating:  Seat children to the outside of the table or booth so that the characters can easily reach them.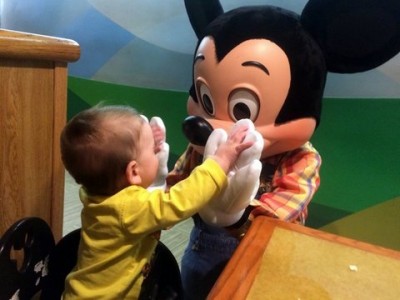 Consider How You Want Meals Served–Family Style or Buffet:  Some character meals are buffets, some are served family style, and some offer a menu and bring your selections to you.  Choose a character meal that works best for your family's style and needs.
Autographs are Important:  If you have items to have autographed, make sure they are ready before the characters arrive at your table.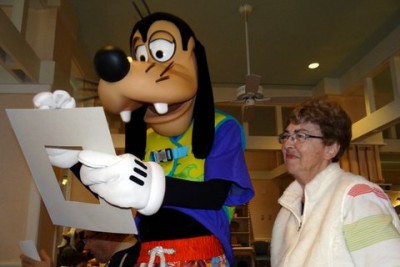 Know Where Favorites Meet:  If you have a favorite character, check to see if there is an opportunity to meet that character at a character meal. Some characters, like Eeyore, Prince Charming, the Mad Hatter and Alice in Wonderland, don't typically do meet and greets in the parks.  Character meals are the only opportunity to meet some of these characters.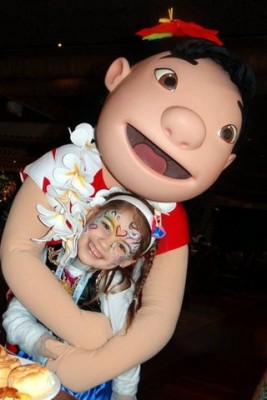 Special Tip for meeting your Favorite Canine Pals:  Although Lady and the Tramp are not available for meet and greets in the parks or any restaurants, if you take an autograph book to Tony's Town Square Restaurant in the Magic Kingdom, the hostess or your server might just be able to convince these canine pals to sign your book for you if they should happen to stop by the alley behind the restaurant for some spaghetti.
Ask the Experts:  Ask your server if he/she has any recommendations, such as recommended seating arrangements, when to head to the buffet, great questions to ask the characters.  These cast members have a wealth of knowledge that they are typically happy to share.
Do you have any great tips for making the most of character meals at Walt Disney World?