This post may contains affiliate links for your convenience. If you make a purchase after clicking a link we may earn a small commission but it won't cost you a penny more! Read our full disclosure policy here.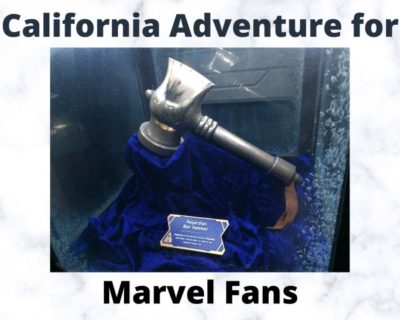 in the queue for Guardians of the Galaxy: Mission Breakout!
Editor's Note: This article was written prior to the parks closing due to COVID-19
If you're like me, you've been spending a lot of time at home, checking out new content on streaming services, or revisiting old favorites. It should surprise absolutely no one to learn that I've been rewatching several entries in the Marvel Cinematic Universe.
All this got me thinking about Disney California Adventure, and the Marvel content they have there, and will be debuting once a large construction project is finished. If you're a Marvel fan hoping to visit Disneyland in the future, here's what you need to know!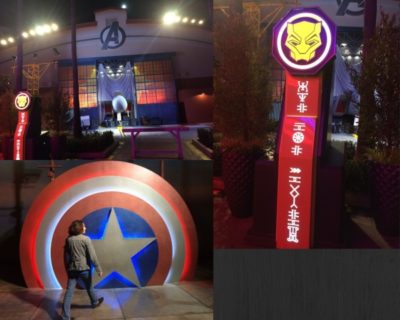 Marvel meet-and-greet areas in California Adventure
On the West Coast, Marvel is not relegated only to California Adventure. Visit the massive World of Disney store in the Downtown Disney District and you'll find lots of Marvel merchandise, most geared towards the release of the newest Marvel film, but occasionally you'll find merchandise based on characters that haven't shown up on the big screen.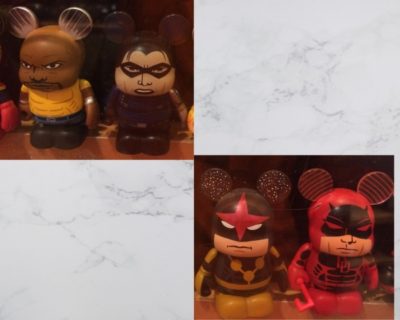 Can you name these Marvel characters who haven't appeared on the big screen?
And at many shops in Disneyland Park, you'll find pins and other memorabilia geared towards the heroes and heroines who originated in the comic books and made their way to the big screen.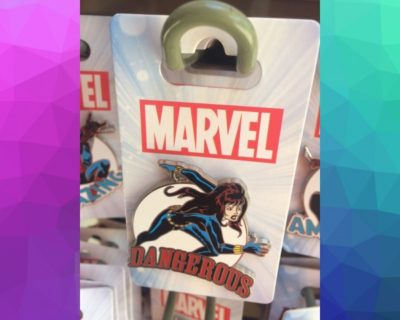 Black Widow pin
But the really big goings-on around here are in California Adventure. Meet-and-greets are a big deal here. The line-up changes depending on what big screen adventures are coming up. But in the past, we've met Captain America, Captain Marvel, Spider-man and Black Panther in the Hollywood section of the park.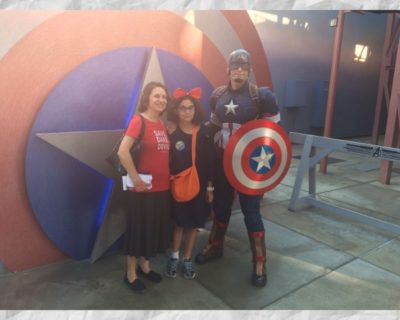 Captain America recruits some new heroes
Also in a corner of the Hollywood section, you'll find Guardians of the Galaxy: Mission Breakout! This ride, housed in the former Twilight Zone Tower of Terror building and utilizing the same technology, has Rocket Raccoon conscripting guests to help break the Guardians out of Taneveer Tivan's collection. During Halloweentime, the attraction takes on a spookier overlay at night, becoming Guardians of the Galaxy: Monsters After Dark.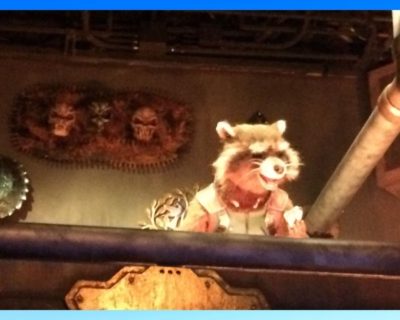 Rocket needs our help to break out the Guardians!
When you exit the ride, you'll find yourself in a Marvel-themed gift shop called The Collector's Warehouse, where you can find merchandise themed towards your favorite heroes. If watching all these movies makes you curious about the comics, you can find a small selection of Marvel comics for sale here as well.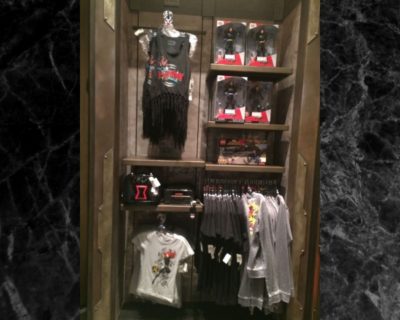 Wall of Black Widow merchandise
We've also caught Star-lord, Gamora and Groot in front of the building holding a dance party with guests. It's highly silly and a lot of fun, and includes Gamora deadpanning to Peter, "You look upset. Do you need a hug? Should I get Drax?"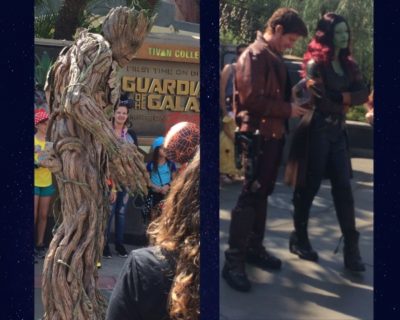 The Guardians meet their fans
And behind this wall tantalizingly emblazoned with the Stark Industries logo, in the former site of a bug's land, Disney is working on a huge project: a Marvel land, which will include a Spider-man ride and an Avengers Academy attraction. With the current health crisis, we can't be sure when this land will be completed, but I am so looking forward unleashing my inner superhero and joining in the fun!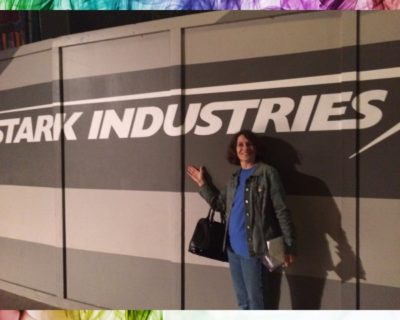 What are your favorite ways to celebrate Marvel at Disney California Adventure? Share them in the comments or on Facebook or Twitter!
Did you like this article? Make sure to share it with your friends! Check below for easy ways to share!  
Want to visit a Disney Destination? Contact The Magic for Less Travel for more information and a free, no-obligation quote.