This post may contains affiliate links for your convenience. If you make a purchase after clicking a link we may earn a small commission but it won't cost you a penny more! Read our full disclosure policy here.
I recently had the opportunity to try the newly opened Gelateria Toscana found in the Italy Pavilion at EPCOT.  This walk-up window offers Tuscan-inspired sweet treats. It can be found located on the main pathway in World Showcase. Trust me, you won't miss it! There will be a huge line! There's also a great little sitting area for Guests to relax with their sweet treats. Gelateria Toscana offers gelati, sorbetti, gelati floats, and much more!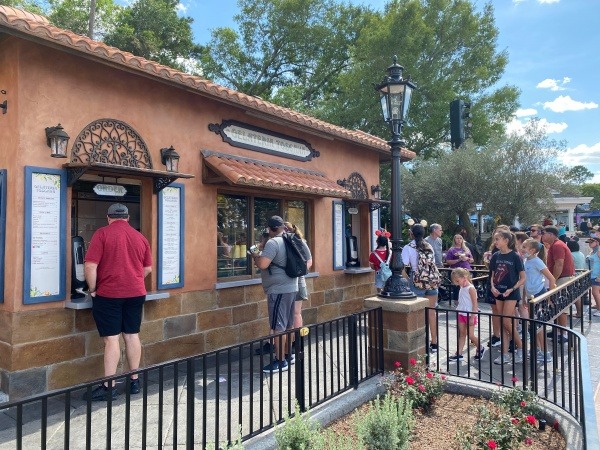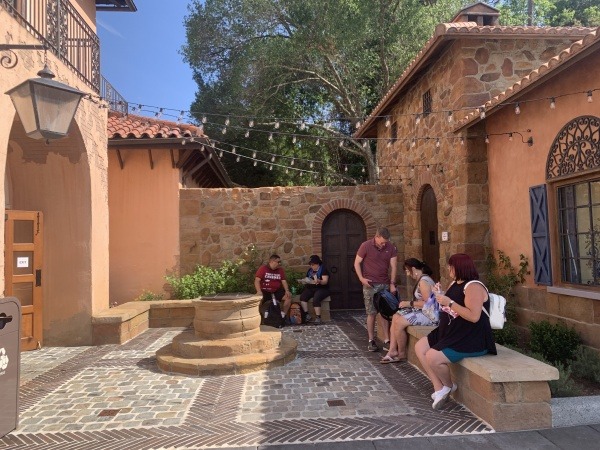 The most popular item that Guests choose to get on the menu is the gelati in a cup or cone. Flavors include chocolate, vanilla, pistachio, cookies 'cream, stracciatella, strawberry, and tiramisù. There are also sorbetti flavors of lemon, raspberry, mixed berry, or mango.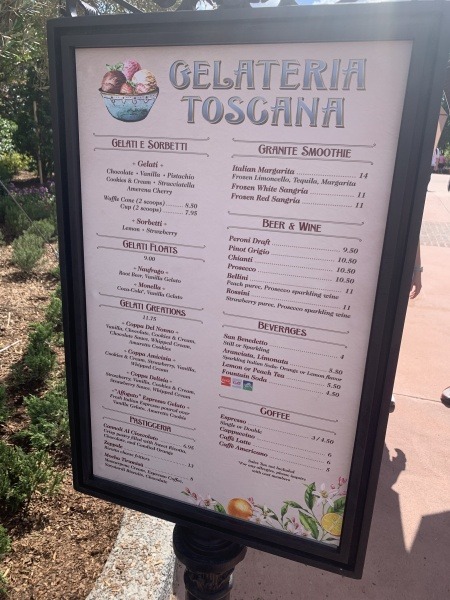 Here's an overview of all the different items I tried.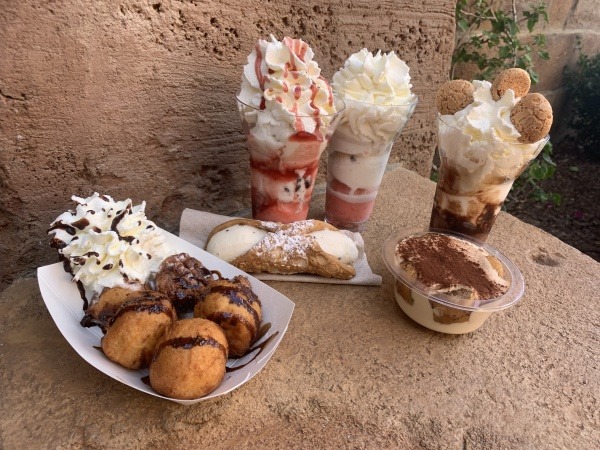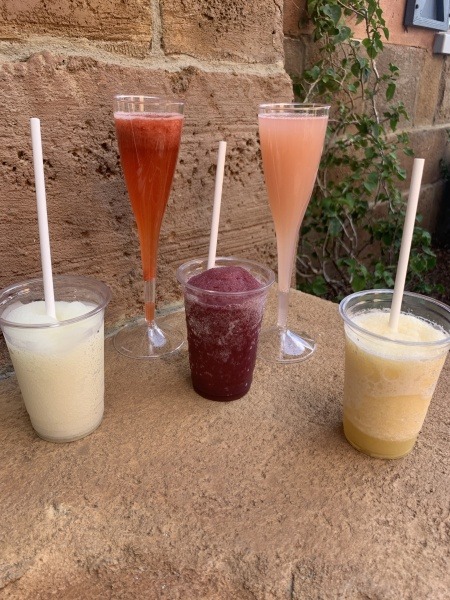 During my visit, we started with some of the sweet treats that weren't gelati. First I tried zeppole. Here, they are soft fried Ricotta cheese fritters dusted with powdered sugar. (Yes, I said they are made of cheese! I would have thought they were dough!) These fritters were light and airy, but doughy enough. They were excellent.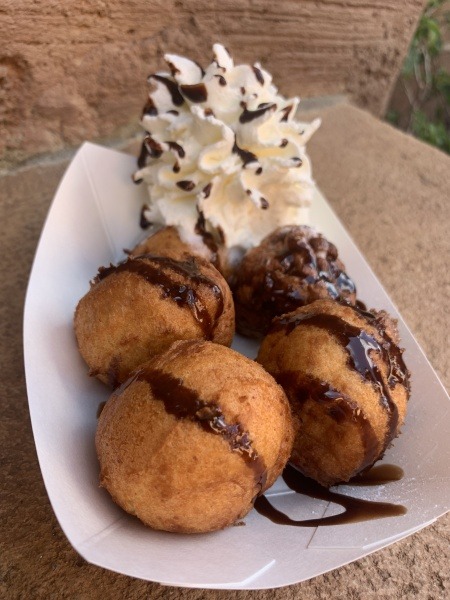 Next, I tried the Cannoli al Cioccolato. This was exceptional and huge! It is made from a crisp pastry filled with sweet ricotta, chocolate, and candied orange. It was absolutely crisp, not  and creamy and yes, I did taste the candied orange.
My favorite of the treats though was the Mocha Tiramisù. This is made with mascarpone cream, espresso coffee, savoiardi biscuits, and chocolate. It definitely had some a strong coffee flavor, but was super creamy. I would get this again in a heartbeat!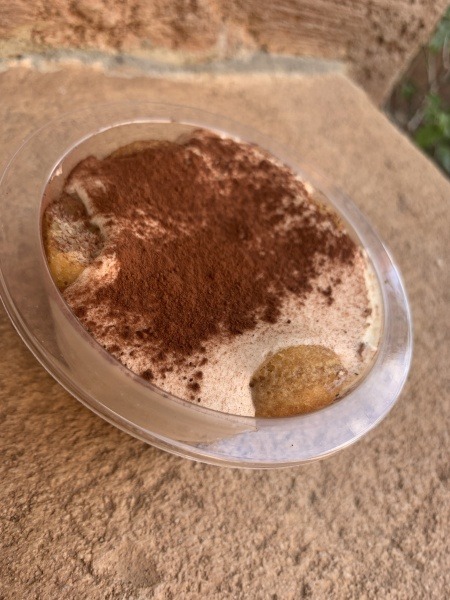 Next, we move into the ice cream. If you are a chocolate fan, you'll want to get the Coppa del Nonno. This was Fior di Latte, chocolate, and cookies 'n cream gelati with chocolate sauce, whipped cream, and amaretti cookies. It was so rich and delicious.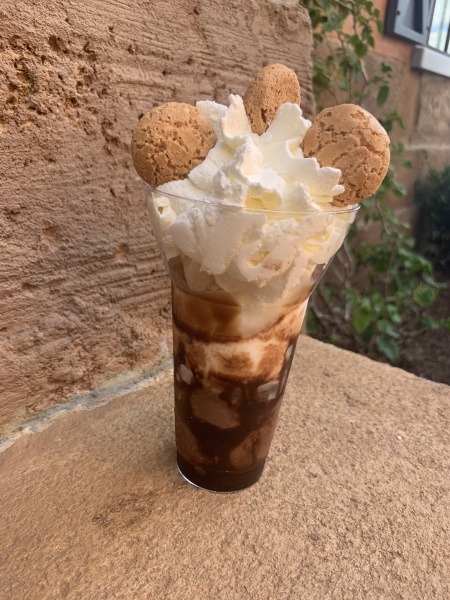 I also tried the Coppa Amicizia, which was Fior di Latte, cookies 'n cream, and strawberry gelati with whipped cream. This was definitely a solid choice with good creamy flavors.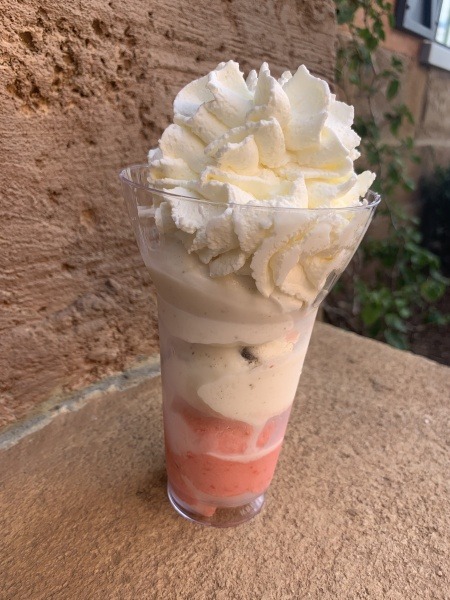 My favorite gelato treat though was the Coppa Delizia, which is Fior di Latte, strawberry, and cookies 'n cream gelati with strawberry sauce and whipped cream. This was a nice mix of fruit and chocolate flavors.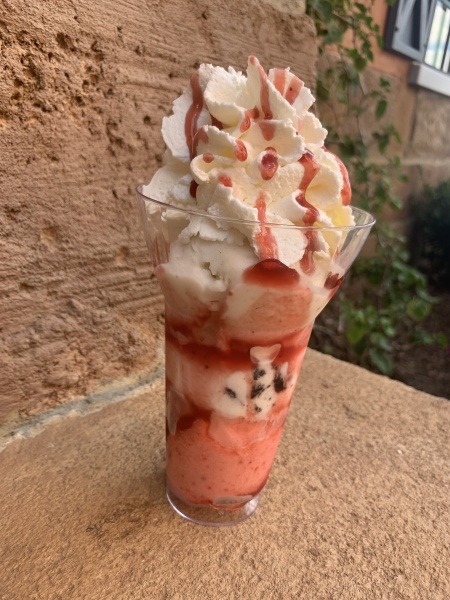 We were also able to try a few of the alcoholic options. The Italian Margarita features frozen limoncello and tequila. It was excellent.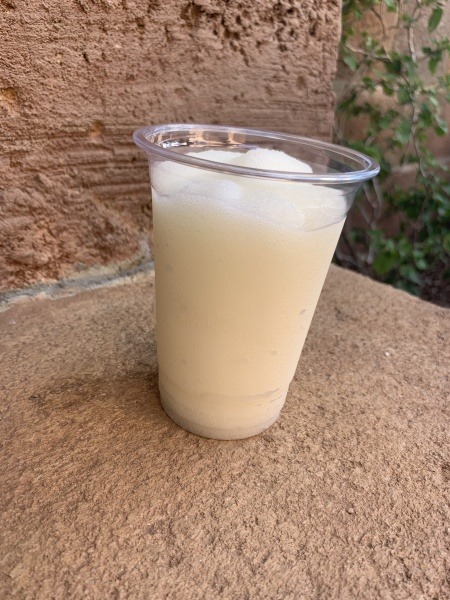 There are also two frozen sangrias. There's a red sangria and a while sangria. Both were very good.
If you're really looking for something special, you can try the Bellini, which is peach puree and Prosecco sparkling wine. I liked the nice peach flavors that came from this one.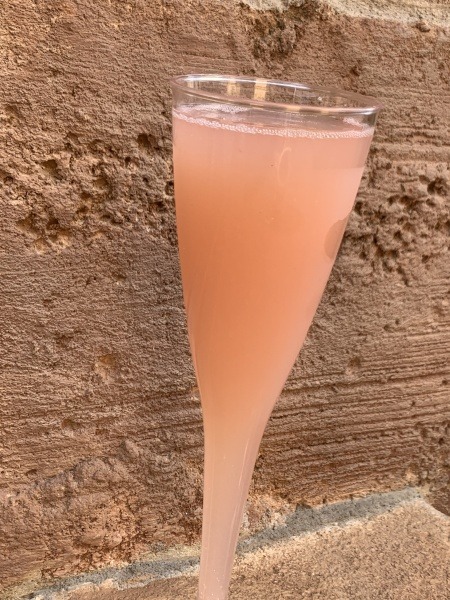 But my favorite beverage was the Rossini, which was strawberry puree and Prosecco sparkling wine. (I think I've noticed a theme….I really liked the things with strawberries!)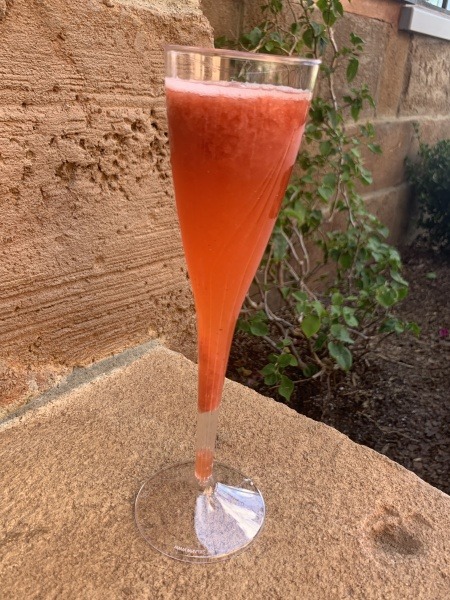 And last but not least, I tried the "Affogato" Espresso Gelato, which was fresh Italian espresso poured over Fior di Latte gelato with an amaretto cookie. Let me tell you. I love coffee and this was intense. It was some of the boldest coffee I've had in a while. (The idea is that the gelato is supposed to cut the flavor of the coffee with it's cream, sugar, and vanilla.) This is a coffee lovers only dream!
For those who have allergies, you'll want to speak with the Cast Members to see what dishes you can enjoy. They do have some items available, but you'll want to discuss what your options are. (For example, if you have an egg allergy, you'll want to avoid the chocolate gelato.)
I cannot wait to head back to Gelateria Toscana! I think they have a number of standout options that will appeal to just about everyone.  This will be a must stop for me, especially on those extremely hot days touring around World Showcase.
Are you excited to try Gelateria Toscana? Let us know in the comments or on Facebook or Twitter!
Did you like this article? Make sure to share it with your friends! Check below for easy ways to share!  
Want to visit a Disney Destination? Contact The Magic for Less Travel for more information and a free, no-obligation quote.

Incoming search terms:
https://www themouseforless com/blog_world/dining-review-gelateria-toscana/
https://www themouseforless com/blog_world/dining-review-gelateria-toscana/#:~:text=Gelateria Toscana offers gelati, sorbetti stracciatella, strawberry, and tiramisù