This post may contains affiliate links for your convenience. If you make a purchase after clicking a link we may earn a small commission but it won't cost you a penny more! Read our full disclosure policy here.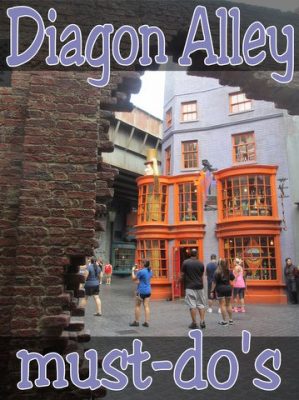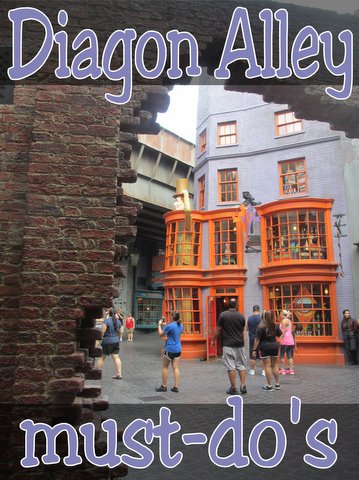 If you're visiting Universal Orlando Resort, you'll want to check out Diagon Alley, the newest Wizarding World of Harry Potter. Diagon Alley won't take long to cover if you're only venturing in to "ride something"  — its only moving attractions are Escape From Gringotts and the Hogwarts Express train that runs to Hogsmeade in Islands of Adventure. But the level of detail and theming in Diagon Alley could take a whole day to explore. The best part about these Diagon Alley must-do's: almost all of them are free!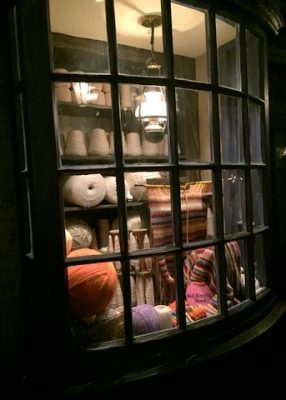 1. Look closely at the shop windows. Each of the shop windows is a treasure, highly themed to the store inside but often without any real merchandise to sell. Instead, Universal has loaded the windows with animation (like the magical self-knitting needles above). Even if you don't buy an interactive wand, you can watch children activate the windows' effects.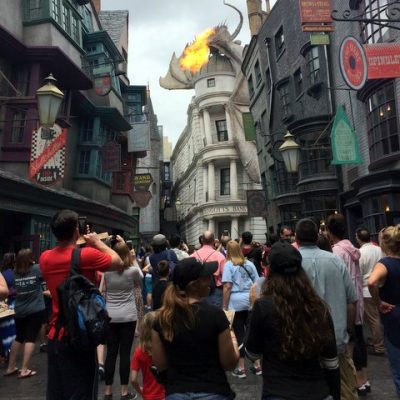 2. People-watching. Along with fledging wizards working their wands, one of my favorite activities in Diagon Alley has to be seeing other guests' reactions. Catch the wonder on a child's face as she comes through the brick wall from London. See fans of every age sporting wizard couture, some handmade. And after you've seen the dragon roar once, turn around and watch everyone else react!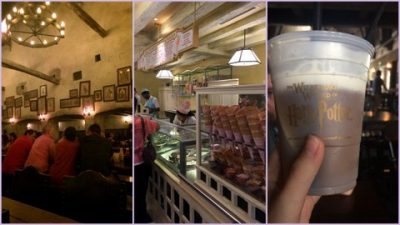 3. Eat something unique. One of J.K. Rowling's stipulations in letting Universal use Harry Potter was that the land not break theme. That means no Universal T-shirts or Coca-Cola products for sale. Instead, you'll find traditional English fare at the Leaky Cauldron, unusual flavors of ice cream at Florean Fortescue's, and several versions of Butterbeer. Take a welcome break from theme-park classics and try a new treat.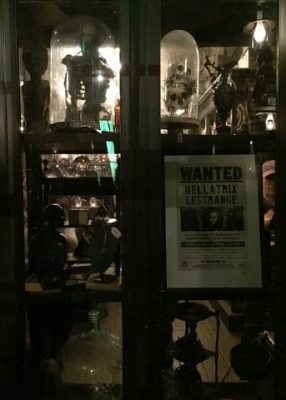 4. Explore Knockturn Alley, where perpetual night reigns. (For why it's always dark, say the name several times aloud!) Just like in the books, this is the spooky side of the street. Borgin and Burke's will sell you something for your Slytherin side. This back alley loops around one side of Diagon Alley and comes out on the other end.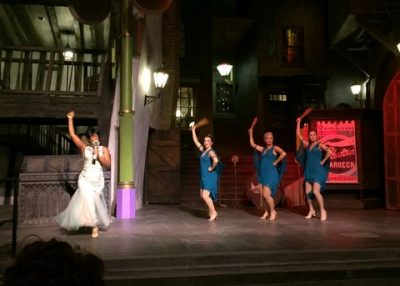 5. Watch some entertainment. Throughout the day and evening, live performances light up the Carkitt Market stage (which is an all-covered area). See Celestina Warbeck and the Banshees (above), or a tale of Beedle the Bard. The showtimes are listed in the Universal App, but this is more of a wander-up-when-it-starts event. No seating is available.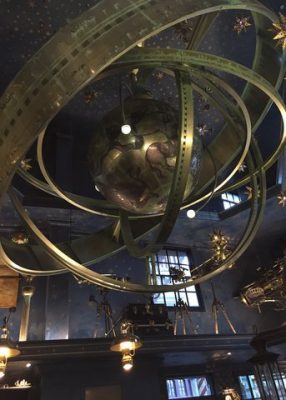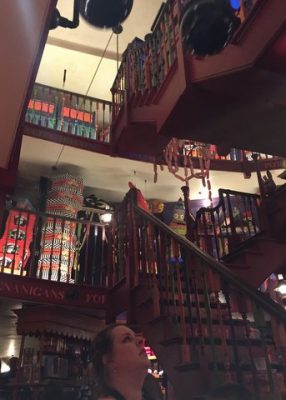 6. Look up! Some of the best-decorated spaces in Diagon Alley loom are literally over your head. Each shop has an elaborately themed second story or high ceiling just like in the movies. While you can't climb the stairs for a closer look, you will spot some rich details from the ground level. Sometimes it's hard to tell where the merchandise leaves off and the decorations begin!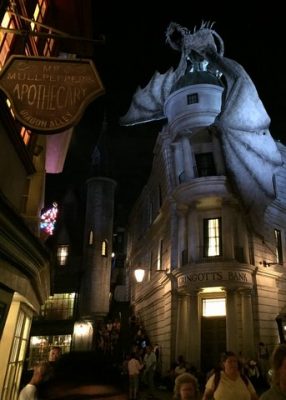 7. Go back at night. Even if you raced over in the morning to ride Escape From Gringotts before the line developed, make time to come back after dark. The area is beautiful lit up at night, and it seems even more real in the shadows. The dragon-fire effect looks even more impressive against the night sky. The Gringotts line also drops as closing approaches — we watched a 60-minute line drop to 15 between 7:30 and 8:00 on a busy Saturday.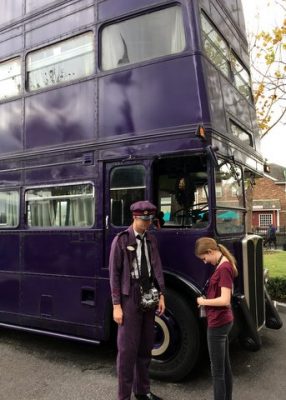 Bonus: Chat up the Knight Bus driver. While it's outside Diagon Alley in the London area, the Knight Bus is worth a stop as you come or go from the Wizarding World. The conductors stay in character, and you can even get a response from the shrunken head if he's feeling feisty.
Now you've spent some time soaking in the details of our Diagon Alley must-do's, which are mostly free and available to every age. The attraction of the land is so much more than the rides!
What would you add you this list of Diagon Alley must-do's? Share in the comments.

Did you like this article? Make sure to share it with your friends! Check below for easy ways to share!
Incoming search terms:
best parts of diagon alley universal