This post may contains affiliate links for your convenience. If you make a purchase after clicking a link we may earn a small commission but it won't cost you a penny more! Read our full disclosure policy here.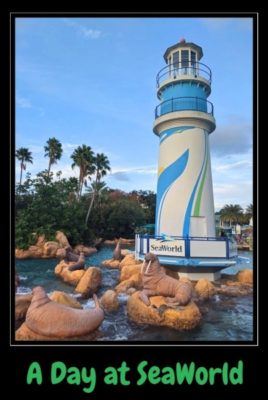 I recently took a trip with my family to SeaWorld after many, many years of not visiting. It had been so long that I honestly did not know what to expect. When I say it had been a long time since I visited, I mean that the last time I was there was when I was in 7th grade. I'm not going to share what year that was, but I will just say that SeaWorld did not even have rides back then! 
A few weeks before our trip, we began researching ticket options. One nice thing I found was that SeaWorld seems to offer various discounts, especially for Florida residents. My ticket option was easy. As a certified teacher, I was able to obtain a pass to visit the park for free.  Yes, you read that correctly. Free. I had to verify my teaching certificate through the website, but after that, all I had to do was pick up my pass at the park. Easy!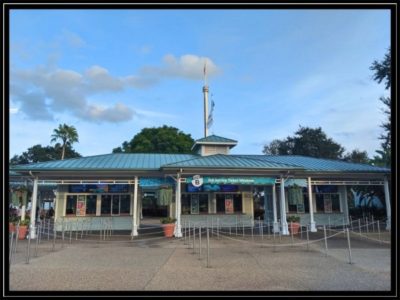 Deciding on tickets for the rest of the family required a little more research. My brother opted to purchase an annual pass because there were quite a few benefits that went along with it including: free parking, a free guest pass, 6 discounted guest passes, and a discount on merchandise and food. I was getting used to all these perks! 
We purchased all of the tickets online and were able to easily pick them up at the park on the morning of our visit. There are ticket windows and automated options available. There was a line to get into the park, but the wait wasn't bad. After that, we were off to check out Sesame Street Land with my nephews!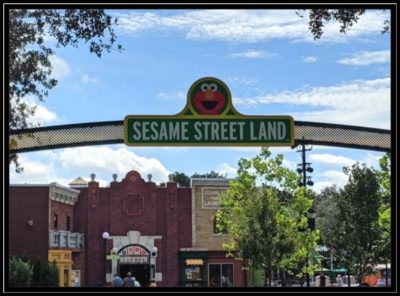 Sesame Street was very cute! The rides were all designed with smaller guests in mind and there were several character meet and greets. We loved meeting Cookie Monster and Elmo, and got some very nice family pictures. When we walked back outside, we found Oscar the Grouch posing for photos. What a nice surprise!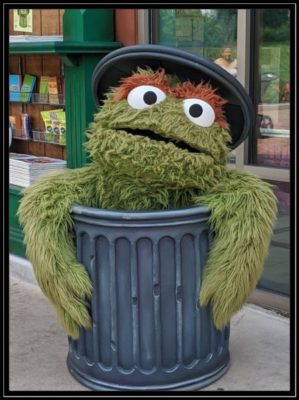 My oldest nephew was big enough to ride most of the rides and we were all able to ride the carousel together. Grandma stayed with the baby while the rest of us rode the train because he was a bit too small to ride. Maybe next time!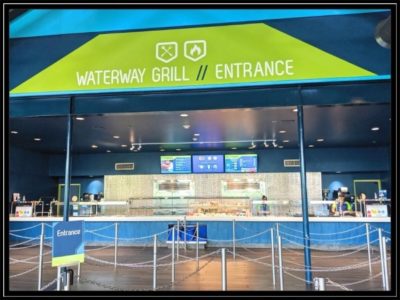 After exploring Sesame Street Land, we stopped off at the Waterway Grill for lunch. This restaurant had a wide variety of options. I settled on the chicken with black beans and rice. The rest of the family ordered various dishes including beef, salad, and chicken fingers. We also got strawberry shortcake to share for dessert. Our bill came out somewhere around $65-$70 for 5 people, but we did get a discount with the annual pass. That helped bring the cost down.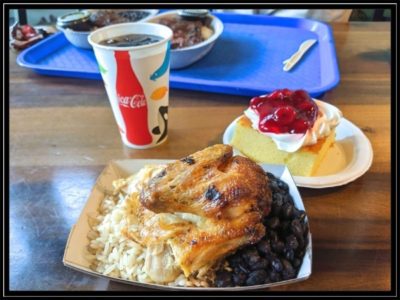 I was pleasantly surprised by my chicken. It was very tender and juicy. I should mention that I ordered the kid's portion and it was still a lot of food! We all tasted the beef and enjoyed that as well. The strawberry shortcake was basic, but good. The chicken fingers and fries got the stamp of approval from my 3-year old nephew. Overall, we enjoyed our lunch far more than we expected to. Sometimes theme park food can be hit or miss, but everything we ordered was good!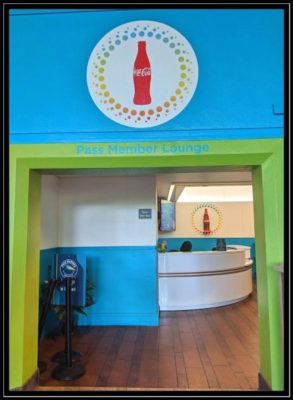 After lunch, we decided to check out the penguins. This turned out to be one of my nephew's favorite attractions. We chose to walk through the penguin exhibit rather than riding because there was a 30+ minute wait for the ride and because someone would have had to sit it out with the baby. I hope we will get the chance to ride in the future because it looked like a lot of fun. 
I suppose I should have realized this, but it was freezing in there! Literally. If you have a jacket with you, I recommend bringing it into the attraction. We only spent a few minutes inside because it was so cold, but we loved watching the penguins play.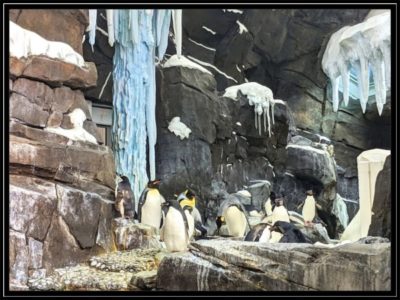 After that, we checked out some of the roller coasters and the Atlantis ride. We also took my nephews to see the dolphins while taking turns riding the adult rides. The dolphins were definitely the baby's favorite! He smiled, laughed, and "talked" to the dolphins. 
At the end of the day, my brother was the only one willing to brave Infinity Falls with me. Since it was almost time for the park to close, why not go ahead and get drenched? We loved the ride! Did we get wet though? Oh, yes!   
We all thoroughly enjoyed our visit to SeaWorld. We accomplished a lot in one day, but still left enough to warrant a return trip, so my brother was happy with his choice to purchase an annual pass. I am looking forward to going back, especially with my nephews. 
Have you visited SeaWorld? What are your experiences? Let us know in the comments or on Facebook or Twitter!
Did you like this article? Make sure to share it with your friends! Check below for easy ways to share!
Want to visit Orlando area attractions? Contact The Magic for Less Travel for more information and a free, no-obligation quote.

Incoming search terms:
https://www themouseforless com/blog_world/day-seaworld-orlando/
seaworld orlando