Christmas Mickey dipped Oreos
This post may contains affiliate links for your convenience. If you make a purchase after clicking a link we may earn a small commission but it won't cost you a penny more! Read our full disclosure policy here.
Sharing is caring!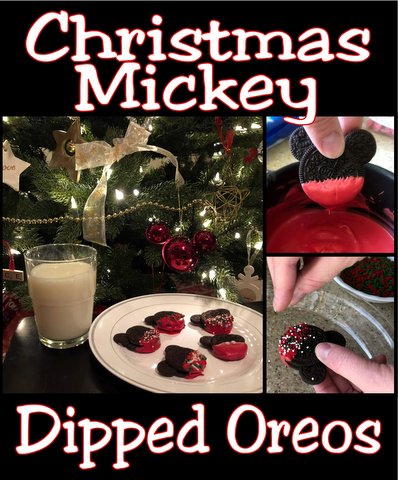 Looking for a sweet holiday treat? Maybe one you can make with your kids? Try our super-simple recipe for Christmas Mickey dipped Oreos. Better save some for Santa!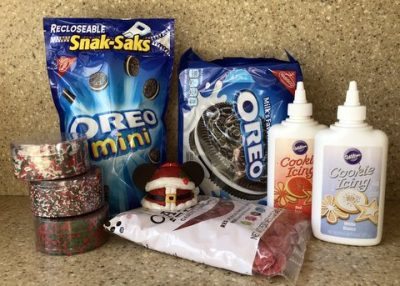 The recipe's four easy ingredients:
Full-size Oreos or other chocolate sandwich cookies
Mini Oreos
Melting wafers — we used red but any holiday color will do
Sprinkles and icing to decorate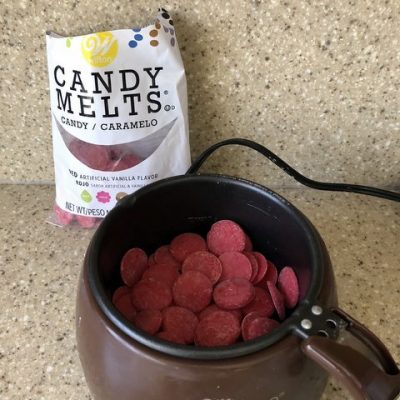 Start by melting your wafers in a microwave, double boiler, or chocolate melting pot.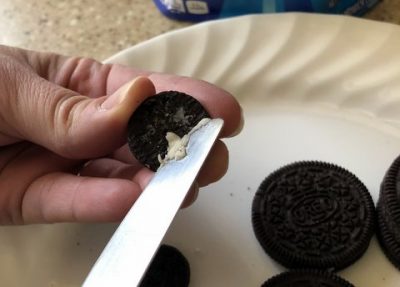 While the chocolate is melting, separate the sections of the mini Oreos and scrape off the cream filling.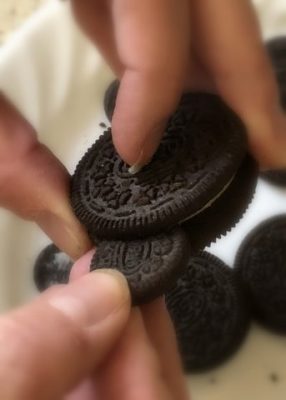 Carefully insert the mini Oreo halves into the larger Oreos in the shape of Mouse ears. You'll want to slightly open the big Oreos to slip the miniature versions in. Be careful not to crack the Oreos when you press the sandwich back together.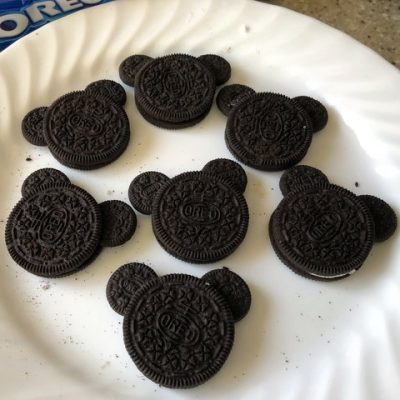 A whole plate of chocolate Mickeys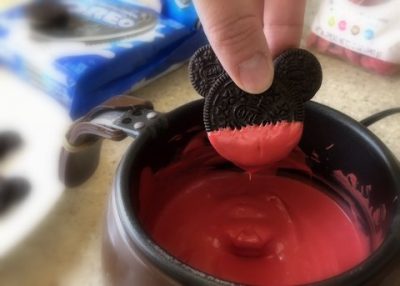 Once your wafers are melted and smooth, dip the bottom half of each Oreo in, imitating Mickey's "pants."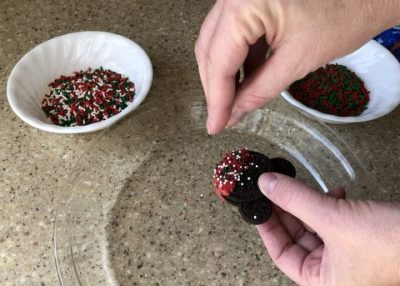 As soon as each Mickey is dipped, cover the chocolate half with sprinkles or other toppings.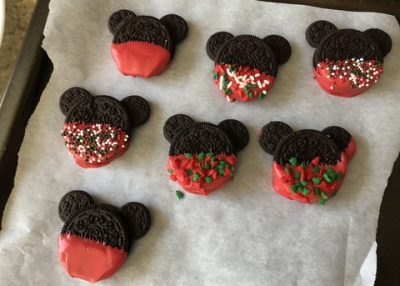 Lay the treats onto a cookie sheet lined with parchment paper or wax paper while they harden for a few hours. You can speed up the finishing time by putting the tray into the refrigerator if you like.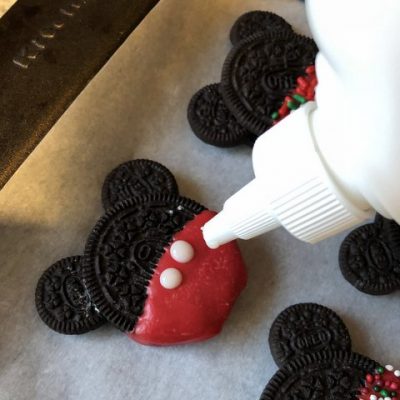 Once the chocolate has hardened into a shell, you can add buttons or other details with icing. Get creative!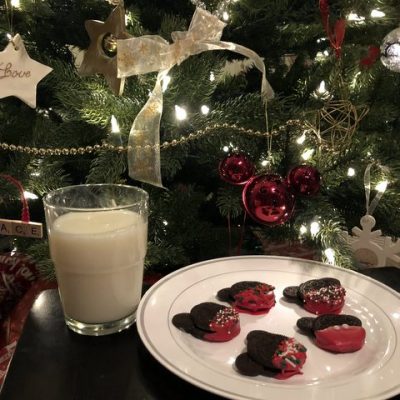 If you think it will help your case (and they last long enough!) leave a few Christmas Mickey dipped Oreos out for Santa Claus on Christmas Eve!
What Mickey-shaped treat is your favorite?
Incoming search terms:
Sharing is caring!
About The Author

VikkiT
I am a lifelong Disney lover who will never quite grow up. I love fireworks, roller coasters, and special Disney treats. My four children and husband have been brainwashed into a love of Disney by regular visits to Disney parks and a home life filled with Disney movies and characters. I love travel, writing, and reading.