This post may contains affiliate links for your convenience. If you make a purchase after clicking a link we may earn a small commission but it won't cost you a penny more! Read our full disclosure policy here.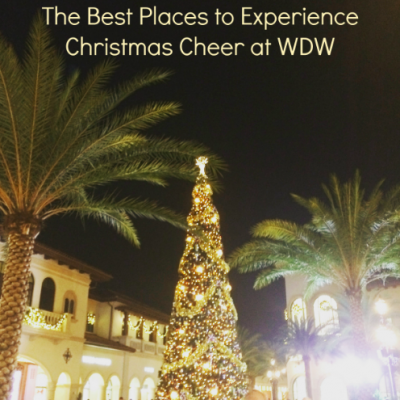 Walt Disney World during the Christmas season is truly magical. Snow falling on Hollywood Boulevard, Goofy dressed as Santa Claus, Christmas carols playing as you walk down Main Street U.S.A.; you really can't beat the holiday season. Parks can get pretty crowded this time of year, though, with guests flocking to The World from all over to experience the magic of the holidays at Disney. When you need a break from the craziness at the parks but still want to get your holiday cheer in, there are plenty of incredible options! Here, I'm bringing you the best places to experience Christmas cheer outside of the parks!
1. Disney Springs
I've always been a big fan of Disney Springs (or Downtown Disney, back in the day) when crowds are heavy at the parks but I still want a dose of Disney magic. Disney Springs offers some special Christmas cheer every November 11th through January 8th, making it a must-stop for me each holiday season! Do some holiday shopping with Christmas music playing in the background, stop in and meet Santa Claus (or my favorite, Santa Goofy!), enjoy special holiday food and beverage, and browse the ornaments at the year-round Christmas store!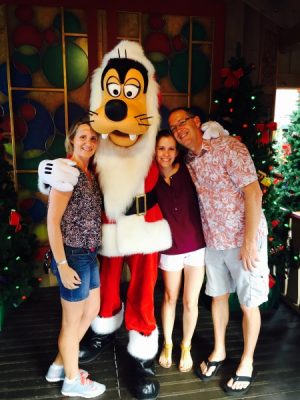 If you're looking for something unique, the Christmas Tree Trail is returning to Disney Springs for its 2nd year. Though nothing to plan your vacation around, this quick trip down a path of Disney-themed Christmas trees is a great way to soak up some holiday spirit! If the weather is cooler, stop by Ghirardelli for a hot cocoa and stroll through the Christmas Tree Trail for a special holiday memory.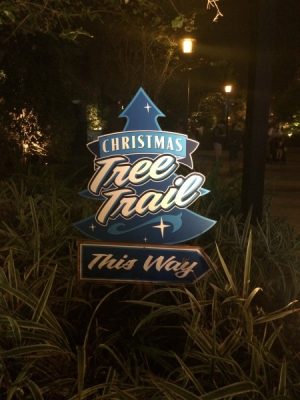 2. Fort Wilderness
Fort Wilderness Campgrounds are often off the radar for many Disney guests, but I think making the trip over is worth your time! The campgrounds are filled with Christmas-lovers; many campsites are decorated with over the top Christmas lights, inflatables, and other fun decorations that are sure to get you in the Christmas spirit! Rent a golf cart, take a special holiday horse-drawn carriage ride, or put on your walking shoes to experience some holiday magic brought to you by other Disney guests! To round out your visit to Fort Wilderness, consider heading to Trails End for a glorious buffet, complete with some of my favorite Christmas foods (carved turkey and ham, mashed potatoes, fresh rolls, you name it!).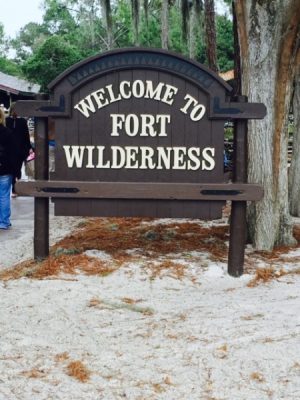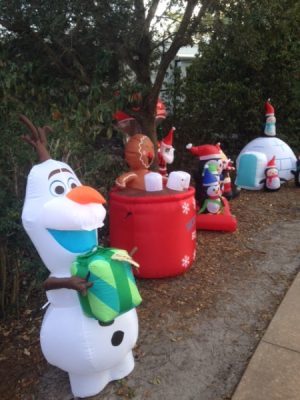 3. Grand Floridian
My very favorite of all the holiday experiences in Walt Disney World (theme parks included!) has to be at the Grand Floridian Resort and Spa. If you instantly want to get into the holiday spirit, this should be your first stop! Upon stepping inside the grand lobby, you'll be hit with the smell of gingerbread. The Grand Floridian builds a gigantic gingerbread house every year, and it's totally worth checking out. If you're a fan of gingerbread, you can buy a sweet treat from the gingerbread house (a guest favorite is the shingles from the rooftop!). My favorite part of the Grand Floridian at Christmas? The awe-inspiring Christmas tree. One of my favorite things to do is to grab a hot cocoa and a gingerbread shingle, sit in the lobby while the brass band plays, and enjoy some time admiring the Christmas tree with friends and family. If this doesn't put you in the holiday spirit, nothing will!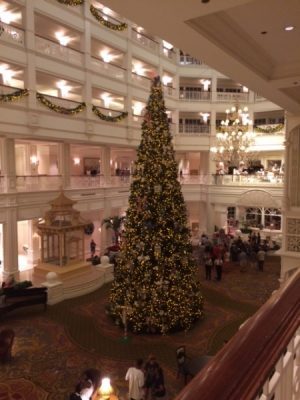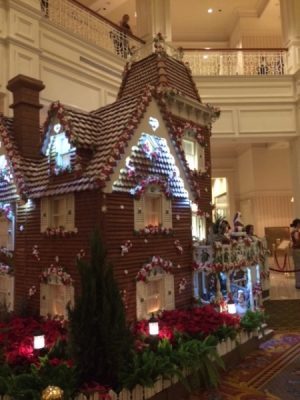 4. The Swan and Dolphin
Often overlooked, the Swan and Dolphin put on some amazing Christmas experiences. As you approach the Dolphin Resort, have your cameras ready! A light and sound show will illuminate the palm trees lining the path inside, getting you in the Christmas spirit. Inside, you'll find my favorite Christmas tree of all time: a towering Christmas tree made entirely of white poinsettias! Rumor has it, Santa Claus has voted the Swan and Dolphin Resorts his favorite vacation spot. If it's good enough for Santa, it's worth checking out!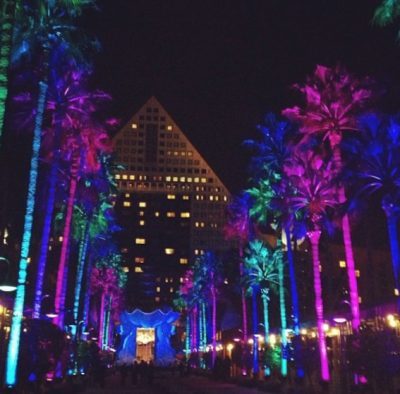 What are some of your favorite places to visit to get in the holiday spirit that aren't in the four Walt Disney World theme parks? Share your suggestions and why in the comments. 
Did you like this article? Make sure to share it with your friends! Check below for easy ways to share!