This post may contains affiliate links for your convenience. If you make a purchase after clicking a link we may earn a small commission but it won't cost you a penny more! Read our full disclosure policy here.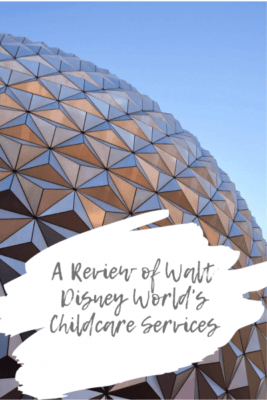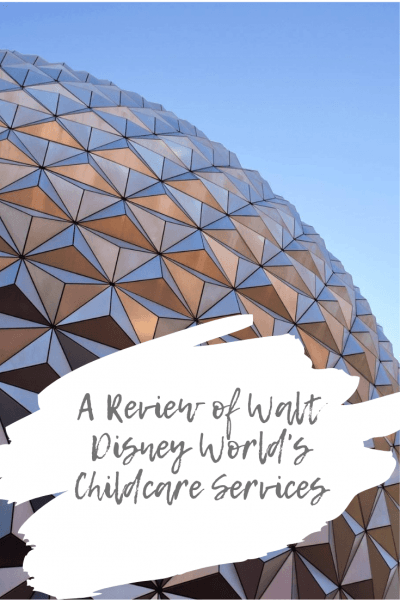 Before having our daughter, my husband and I were footloose and child free when on vacation in Walt Disney World (and 100% NOT thinking about childcare services!) We slept late, spent 16 hours in the parks, dined at upscale restaurants, and leisurely strolled back to our resort when we were exhausted and full.
What a sweet time this was.
Now, we have a four year old who we have taken to Disney twice: once at 15 months and once this past year when she was three. My, how our Disney routine has changed!
Because we stick to her routine 365 days a year – especially during those sleep training months when she was a baby – we knew keeping her up for night time spectaculars wasn't really a good option.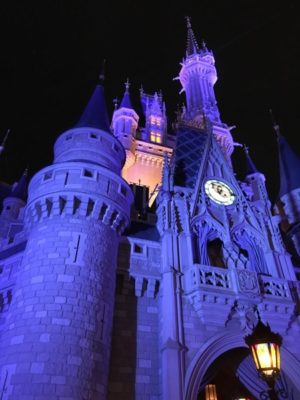 The problem was that we really wanted to view fireworks and enjoy at least one evening meal past 5:00 p.m.
The solution?
To be clear – the caregivers are NOT Cast Members of the Walt Disney Company. This is a third party service called Kids Nite Out.
I was skeptical at first. We'd never left Caleigh with babysitters who weren't family before. After doing some research, I felt comfortable leaving her in their care. Every Kids Nite Out caretaker:
is over 18 years of age
is certified in basic first aid and CPR for both infants and children
has completed a Walt Disney World course
has previous experience with kiddos
are reference and background checked
I searched for complaints against the company, too, and didn't find anything. So, we booked our caretaker (shout out to Nancy – we highly recommend her!).
How Childcare Services Work:
After speaking with Guest Services, we called Kids Nite Out directly: (407) 828-0920 to book our caretaker for the evening. I was surprised at how many questions were asked on the phone about the type of person we wanted and for what purpose. Kids Nite Out offers in-room childcare services as well as a "parents' helper" if you wanted assistance for your children in the parks.
They also wanted to know about Caleigh and what she would be doing. Aside from keeping your children safe, they also provide activities and games for older children. This means you can enjoy your outing knowing your child isn't consuming hours of TV in your resort room.
After our call, we were told when our caretaker would arrive. Kids Nite Out offers a structured-fee system. For 1 child, it is $18/hour, 2 children is $23/hour, 3 children is $26/hour, while 4 children is $29/hour. Something to note – there is a four hour minimum charge. Reservations made prior to 8:00 a.m. or after 9:00 p.m. go up by $2 an hour as well.
When your service provider arrives, they will bring with paperwork that documents their visit and provides information about your location should they need to find you.
Our Review:
Because Caleigh was 15 months old during our first experience with Kids Nite Out, she would be sleeping for the entirety of Nancy's stay. Nancy arrived to our room promptly with a purple shirt and name tag identifying her. She brought a rolling cart of age appropriate toys and a book for herself. We were staying in a studio at Bay Lake Tower and has arranged Caleigh's sleeping "quarters" in the kitchenette, thus it was tight in that room. We had a balcony and offered for Nancy to take the baby monitor outside to enjoy the night air with her book. Her response surprised us.
Kids Nite Out doesn't allow their employees out on any balconies at any time. Nor do they permit any water activities for the safety of our children.
We were so impressed with how thorough she was that we hired her back a second evening on the same trip!
During our most recent stay, Caleigh was three and sleeping on the pull out bed of our two-bedroom Bay Lake Tower suite. The Magic Kingdom fireworks happened right outside her window (probably bad planning on our part, but beautiful views!). When speaking with Kids Nite Out about this, they reassured us that she would be well taken care of.
Before leaving for our dinner at the AMAZING Tiffins in Animal Kingdom, we placed our recording baby monitor in the room.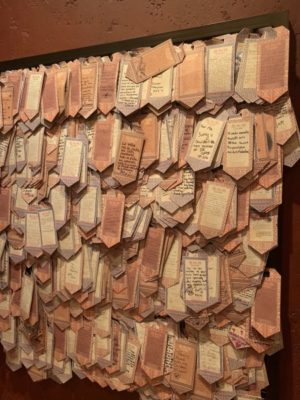 When we returned, we read through the paperwork that told us Caleigh woke up once, startled by noise. She went back to sleep with a little back rub, signed it, and said goodnight to our lovely caretaker. We then watched the footage and she was SO wonderful with Cal! She spoke in soothing tones, introduced herself, told Caleigh where we were, and sang to her to put our toddler back to sleep.
Final Thoughts:
I understand that childcare isn't something all parents are comfortable with while on vacation and that's ok! This is a service we will keep coming back to because it's just so good. It's high quality and allows us to have an adult night because we know that our daughter is safe.
Thank you, Kids Nite Out, for letting us have a Parents Night Out, too!
Did you like this article? Make sure to share it with your friends! Check below for easy ways to share!
Want to visit the Walt Disney World Resort? Contact The Magic for Less Travel for more information and a free, no-obligation quote.

Incoming search terms:
https://www themouseforless com/blog_world/childcare-services-walt-disney-world-review/
walt disney world babysitting reviews