This post may contains affiliate links for your convenience. If you make a purchase after clicking a link we may earn a small commission but it won't cost you a penny more! Read our full disclosure policy here.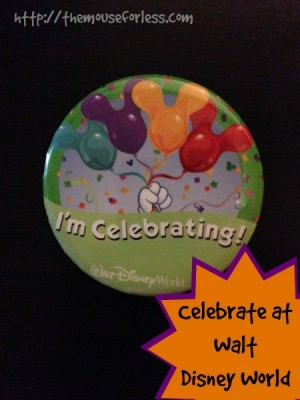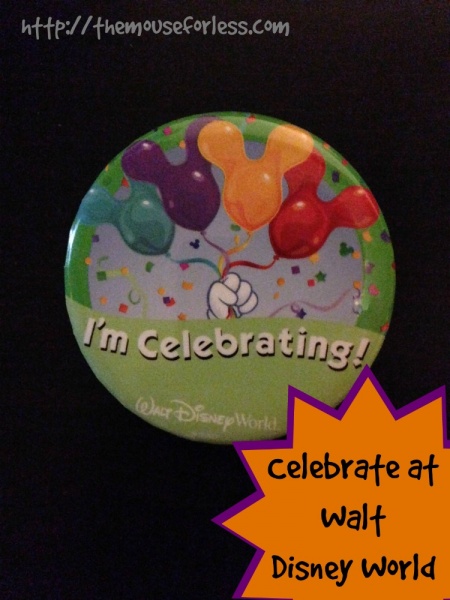 In my opinion, there is no place better to celebrate special events than at a Disney park!  My family has celebrated many events in our lives at both Disneyland and Walt Disney World.  Disney parks provide so many opportunities to celebrate!  Disney really had a great idea when they introduced the "generic" celebrating button like the photo above.  It opened the door for people who were celebrating important life events other than the normal birthday, wedding, and anniversary.  My son's Duffy bear even sported his own celebration button during our last trip to Walt Disney World!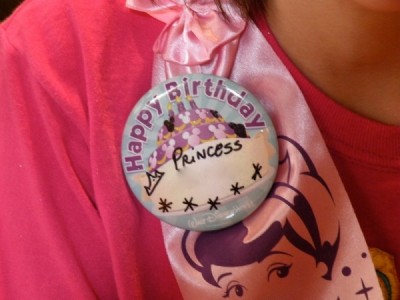 Of course, there is the happy birthday button that both of my kids have had the pleasure of wearing on different trips.  The buttons will sometimes trigger cast members to wish the wearer a happy birthday.  Some people have reported receiving a magical surprise like a special dessert; however, this doesn't always happen and is not guaranteed.  You know what we found during birthday trips?  Guests wishing each other a happy birthday!  Isn't that cool?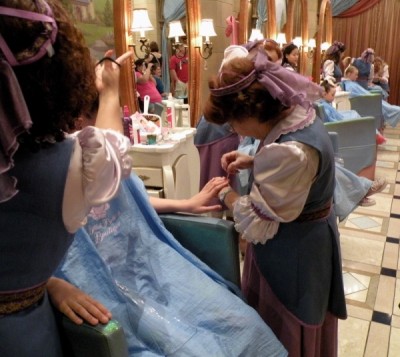 Another thing we've done for my daughter's birthday is Bibbidi Bobbidi Boutique.  This is such a huge experience for any girl!  We surprised my daughter on this trip.  I had made the appointment, but no one said a word until we escorted her to check in.  She loved having two Fairy Godmothers-in-training fawning over her, doing her hair and nails at the same time!   It was a special experience that she will never forget.  Oh, and pairing Bibbidi Bobbidi Boutique with a meal at Cinderella's Royal Table is a win-win combination!
While Bibbidi Bobbidi Boutique is only for kids between 3 and 12 years of age, there is another option.  The Pirate's League gives guests the opportunity to join in some swashbuckling fun in Adventureland!  I think this is a great option because it is one the entire family can enjoy.  From a First Mate and an Empress to Jake and the Neverland Pirates and a Mermaid, there are choices for each member of the family.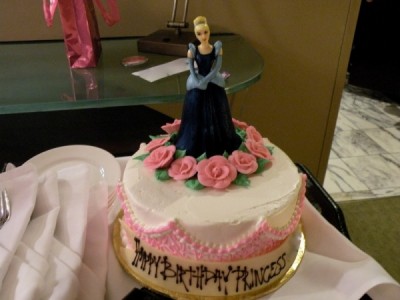 Another thing we have done is order a specialty cake.  I must admit that this is NOT a cheap option.  Would we do it again?  Maybe, but it would depend on the occasion.  This cake is one of the more basic options, and I have seen pictures of very elaborate cakes.  From some of the pictures I have seen, if you can dream, they can probably make it.
If you'd like to see other celebration options, we have some over on our page of celebration options.  Have you celebrated a special occasion at Walt Disney World?  How did you celebrate?