This post may contains affiliate links for your convenience. If you make a purchase after clicking a link we may earn a small commission but it won't cost you a penny more! Read our full disclosure policy here.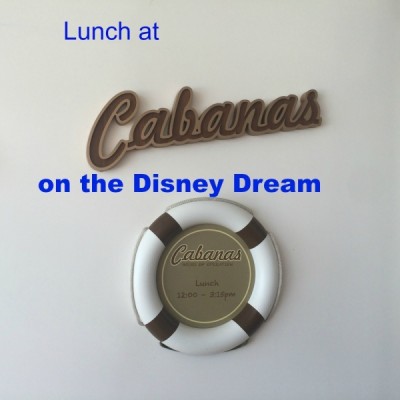 Welcome to Cabanas!
Cabanas is a buffet style restaurant located on Deck 11 of the Disney Dream. On this deck, you'll also find the famous Aquaduck water slide, both Donald's and Mickey's pools, self serve soft serve ice cream, a beer stand, smoothie stand, fast food options, and Vanellope's candy store.
Inside Vanellope's, the sweet and treat shop next to Cabanas
I had the chance to eat lunch at Cabanas twice on our cruise this month. The first time was our embarkation day. Our stateroom wasn't ready yet, so after a quick meet and greet with Belle, we headed to Deck 11 for lunch.
We also enjoyed lunch at Cabanas on our day at sea, and found much the same offerings with a few differences. It looks like there will be daily specials that will change throughout the cruise.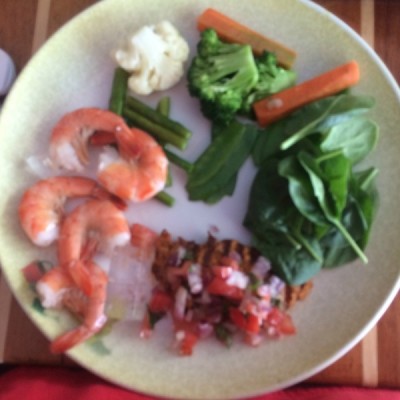 lunch on embarkation day
At each restaurant onboard, you will be greeted outside by a friendly cast member who strongly encourages you to take a sanitizing wipe and wipe your hands before entering. They take health and hygiene very seriously on this ship.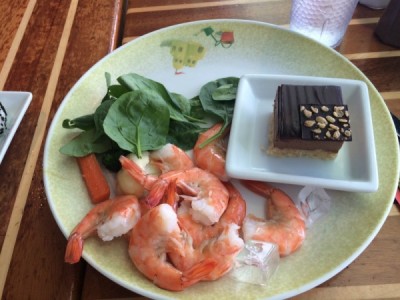 Lunch on sea day.  Look, I like shrimp!
Cabanas is themed as an outdoor beach restaurant, although most of the seating is indoors and air conditioned, with lovely views of the water. If you'd rather, you can also take your trays to the many tables lining the pool area.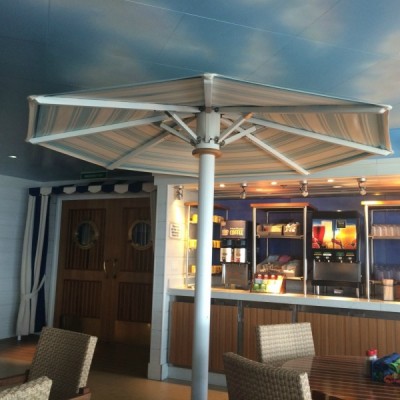 indoor seating with an outdoor vibe
The carpet has a wave design, and the tables are topped with beach umbrellas. Those greedy seagulls from Finding Nemo watch over the beverage station. The napkin holders also carries out the wave motif.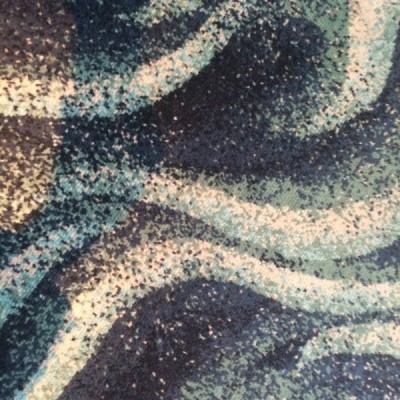 wave design on the carpet
The beverage station offers water, lemonade, iced tea (including an unsweetened variety) and a full spread of Coca Cola products. My daughter fell in love with the Mickey head decorated plastic glasses.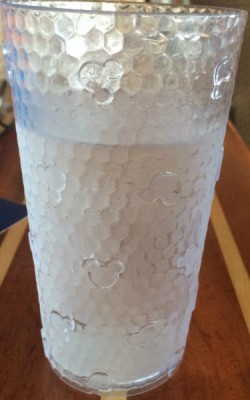 water glass with Mickey heads
The buffet is large and varied, and everyone in my family found something they wanted to eat. For my picky ten year old, pizza hit the spot, as did French fries. I was drawn to the grilled chicken with pico de gallo.

the pizza station
Asian dishes, such as noodles and fried rice, were options. At our second lunch, a scrumptious smelling Malaysian fish curry was also available. A large raw bar tempted with peel and eat shrimp.

Asian noodles and fried rice
I was impressed by the amount of healthy options here. I helped myself to spinach from the salad bar, as well as carrots, cauliflower and broccoli. The dessert station featured small single servings of cakes. On my first visit, I sampled the carrot cake, and on my second, the chocolate crunch cake.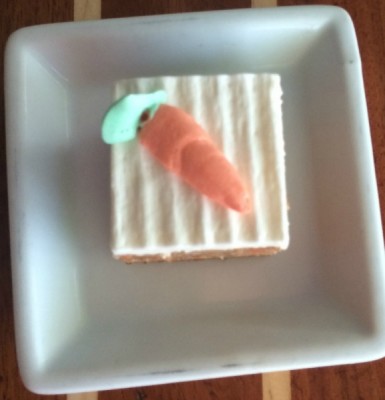 carrot cake
Beyond the dessert station you'll find a small assortment of sushi rolls. All came with a side of wasabi and pickled ginger, and none of them were overly spicy.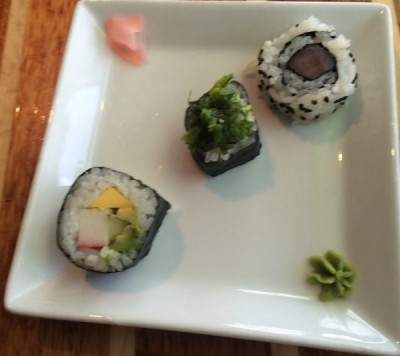 sushi selection
Although Cabanas is open only during select hours for breakfast, lunch and dinner (not to mention the popular Pirates Buffet on Pirate Night), at any time of day you can stop by for fresh whole fruit or chocolate chip cookies. During our lunch services, many different types of bread were available.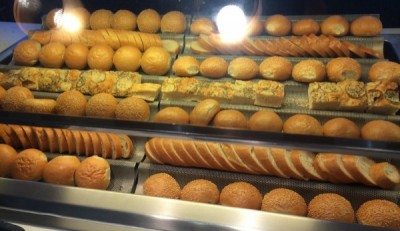 bread station
We enjoyed Cabanas both times we had lunch here. The food was well prepared and we were not disappointed in the choices available.  And I can't say enough about that view…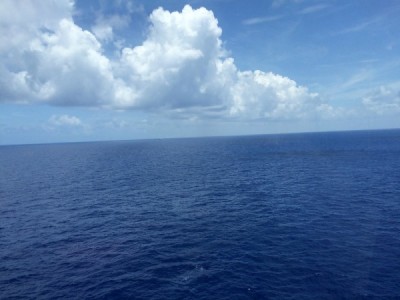 Have you ever tried Cabanas on the Disney Dream? What are your favorite foods? Share your experience.
Incoming search terms:
disney dream cabanas food
https://www themouseforless com/blog_world/cabanas-lunch-disney-dream/