This post may contains affiliate links for your convenience. If you make a purchase after clicking a link we may earn a small commission but it won't cost you a penny more! Read our full disclosure policy here.
It is always sad when a Disney vacation comes to an end, but there are many ways to keep the magic happening even after you get home.  Here are some of the ways we keep the Disney magic going in our family.
Look for Hidden Mickeys:  My daughter loves to find hidden mickeys everywhere.  It is amazing how many unintentional hidden mickeys you can find if you really pay attention.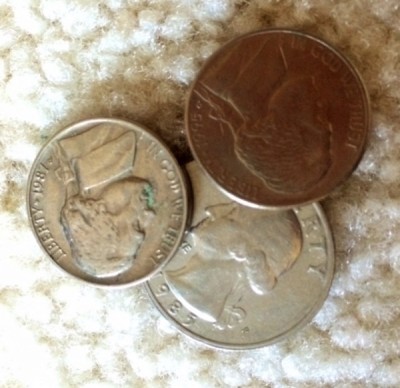 Create your own "hidden Mickeys":  We often make Mickey shaped pancakes, cookies, etc.  You can also arrange foods like cucumber slices, berries, or even condiments (ketchup, ranch) in the shape of Mickey. The basic Mickey head shape is easy to create from many foods. Bonus:  This is a great way to keep those toddlers and preschoolers eating their vegetables! I found that my daughter was much more likely to eat those slices of cucumber if they were in the shape of a Mickey head than if I just put them on her plate.
Make a favorite Disney restaurant item at home:  There are some great recipes online for some yummy Disney treats! A taste of summer Strawberry Soup (1900 Park Fare, Grand Floridian) or Honey Coriander Chicken Wings ('Ohana) brings the best of Disney right to your kitchen.  A google search for "Disney restaurant recipes" will provide some great resources.
Listen to Disney music:  In the car or at home you can sing along to your favorite Disney tunes.  There is a Disney song for just about any occasion!
Family Movie Night:  With so many different wonderful Disney movies to choose from (around 685 as of Fall 2014), you could watch a new one each week and still not see them all in the next 10 years!  Take turns choosing which ones to watch.  The rides at Disney can be so much more fun if you can recognize the characters and scenes from the films.
Disney Games: There are lots of Disney board games and video games to spend time together as a family and revisit your favorite Disney characters.  When my daughter was a preschooler she loved Flippity Find.  We now love Disney Uno (which they make for just about every character).  Scene It! Disney, Pictopia, Disney Headbanz, Cranium Disney, Eye Found It, theme park or princess edition Candy Land, the list is endless and there is something for all ages!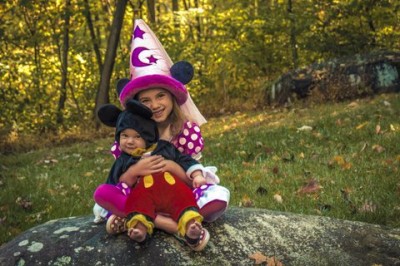 Play Dress Up:  My daughter loves to dress up as all of her favorite Disney characters.  I used to fight her desire to wear them in public, but finally realized that, unlike Peter Pan, she will grow up all too soon.  She has been seen in the grocery store and many other public places dressed as a variety of princesses.  She not only enjoys herself, but the smiles we get from others tells me we are spreading a little Disney magic wherever we go!
Get Creative:  When my daughter was a preschooler, we would add a few drops or food coloring to some shaving cream to create masterpieces (hint:  this works better in the bathtub than on the kitchen table – lesson learned!)  Sometimes she would create her own Magic Kingdom and then take me on a tour of her favorite attractions.  It was a great way to see what her little mind remembered!
Photos:  Look at photos from your trip to help you remember the wonderful times you had.  You can frame them and hang them on the wall to see them frequently, or create a photo book, scrapbook, or photo album of your adventures.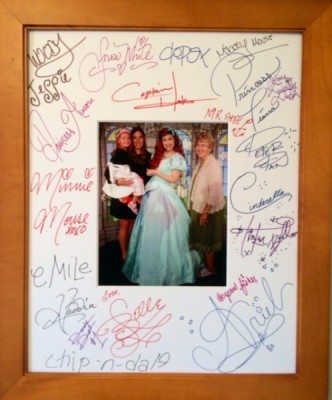 Start Planning:  It is never too early to start planning your next Disney adventure.  We booked our next trip 365 days out.  It has been exciting year of planning and anticipating all of the fun we will have once again!   Read everything you can find and make lists of attractions you don't want to miss.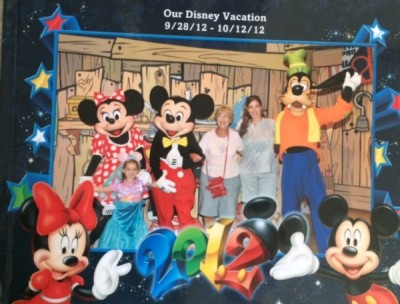 Find a Support Group:  It can be difficult when those around you don't understand your passion for Disney.  There are many ways to connect with others who do appreciate your love for the mouse!  There are lots of Facebook groups and websites devoted to all things Disney.
Get Crafty:  The internet has a plethora of great craft ideas to keep Disney dreaming.  Why not create Mickey tie-dyes, or make a countdown chain for your next adventure.
Countdown:  There are many ways to keep a countdown to your next Disney vacation.  From countdown apps for your smartphone, paper chains with a link for each day, chalkboards… pick a way that works for you and let the countdown begin.
See Ya Real Soon!