This post may contains affiliate links for your convenience. If you make a purchase after clicking a link we may earn a small commission but it won't cost you a penny more! Read our full disclosure policy here.
Looking to get some fun Walt Disney World souvenirs and merchandise on your next magical vacation? Want to know the best spots to go to save a few dollars? I'm about to give you the scoop on where to find everything-souvenirs, clothing, merchandise, housewares & so much more. My house is FULL of all kinds of Disney collectibles, clothing & more. I like to call it my "grown up" Disney style. Whenever I go, I always budget my spending money for Disney World souvenirs into the cost of my vacation, because it is an investment to me! Here's my list of where to buy the best Disney World souvenirs and merchandise.
There are some incredible spots inside the parks that I like to hit up every time I go to Walt Disney World, but first, let's talk shopping outside of the parks! If you're staying on property, I highly suggest venturing outside the parks for one day to check out these stores! I've listed the locations that are closest to Disney World, but it's important to note-they are chain stores which can be found all over the country! Check it out to see which ones are near you.
Hot Topic/Torrid – Florida Mall
Hot Topic is a licensed store, that carries all kinds of music, cartoon & other popular pop culture merchandise. You can find some of the best Disney clothing around! Affordable, cute & good quality. You can also find lots of accessories like purses, kitchenware and so much more. I love Hot Topic, particularly for their dresses. My sister & I love it so much, that we got matching Moana dresses on our last vacation! Torrid is a branch of Hot Topic & is a plus size store! It is a lot of the same merchandise, but sometimes a lot more options for us plus size girls! Both stores are located in The Florida Mall & is a must do for me every time I travel where there is one! Check out just some of my prized possessions below.
This is on my list because it is cheap, cheap, CHEAP! The character warehouse basically has "expired" Disney souvenirs & merchandise that is directly from the parks. It could be, for example, a phone case from last season, or a Christmas bulb from 2 Christmases ago. Items that are still perfectly usable & still completely adorable, but the parks no longer carry them, so they sell them off here for cheap! Seriously-you can luck into some serious deals here. I've gotten an iPad case for $5, Christmas bulbs for $2, and so many souvenirs for my family for next to nothing. I would check this out before splurging in the parks for those must-have souvenir items!
Wal-Mart Supercenter – Vineland Avenue
Similar to Disney's Character Warehouse, Wal-Mart has Disney licensed items that may also be a little outdated, but still amazing! Any Wal-Mart Supercenter should have a massive Disney section, but the one located on Vineland Avenue definitely has the biggest. One of my favourite Disney purchases ever is my Minnie Mouse hat! I always go to Wal-Mart on arrival day for things like snacks & breakfasts-on-the-go, so when I'm there-I get pretty much all my souvenirs for my family & check out the clothes & housewares for myself too! If you haven't experienced the Disney section at a Wal-Mart Supercenter, make sure you check it out!! It'll save you a ton of cash.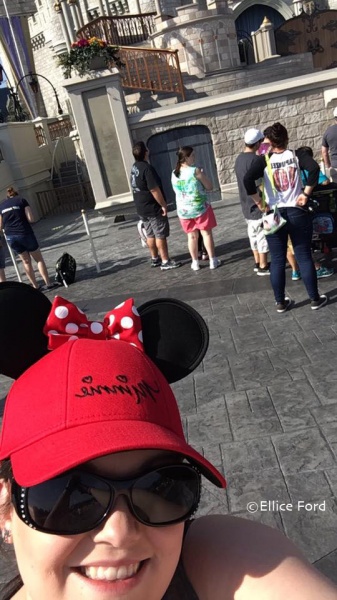 Now let's jump into my favorite spots inside the parks to shop!!
This is one of my favorite places on site to shop, because most everything you find in the parks, can be found in this one store. It is relatively the same price, but it's kind of an awesome one stop shop for everything! You'll find souvenirs, clothing, pet supplies, housewares, jewelry & much more! Let's not forget-the awesome, cute decor in the store itself. Not for purchase of course, but it really is magical & a must see for me every trip! When you're at Disney Springs, be sure to check it out!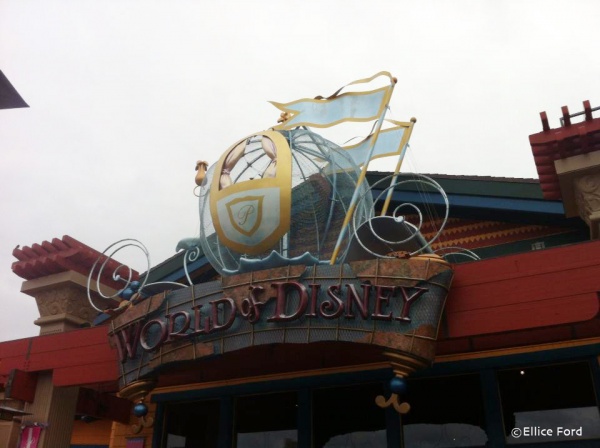 The Art of Disney – Disney Springs & The Parks
Hands down, my most favorite (and most expensive) store on property! I very rarely purchase anything there, because it can be quite pricey-but it is ALWAYS fun to admire! Some of the smaller prints are quite affordable! One year, I treated myself to a Lion King Thomas Kinkade painting. It wasn't cheap-but it was so worth it. He is my favorite artist, and the Disney pieces are phenomenal. The store actually shipped it to my address (in Canada!) which was super helpful because I didn't have to worry about ruining it in my suitcase. The store does also offer framing, however, I always frame them myself at home for a cheaper alternative.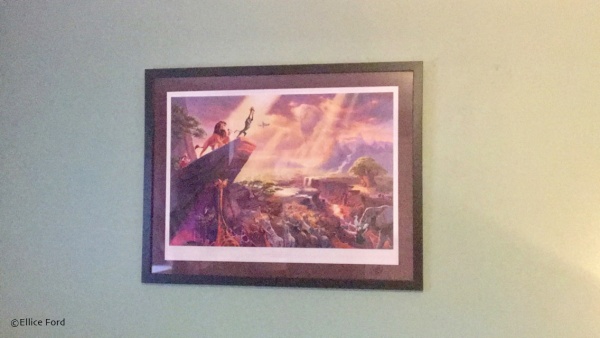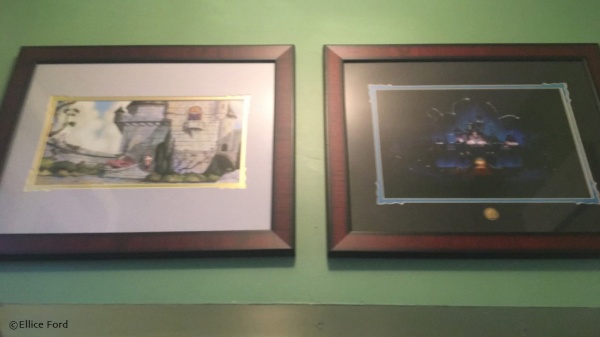 Pandora – Disney Springs & The Parks
The best place to check out Pandora is at Disney Springs, as it is the biggest Pandora store on property. Every trip I take to Disney World, I get a new park specific charm! There are certain charms that can only be purchased on Disney property. They even say Disney Parks on the bottom, which is super cute. Just ask the associate to see the park specific charms & they'll be happy to assist. I like to get one for each park, so as of now I have; Cinderella's castle, Sorcerer's hat, Tree of Life, as well as a Disney Cruise Line charm! I love Pandora. If you love Pandora too, add this one to your must-dos!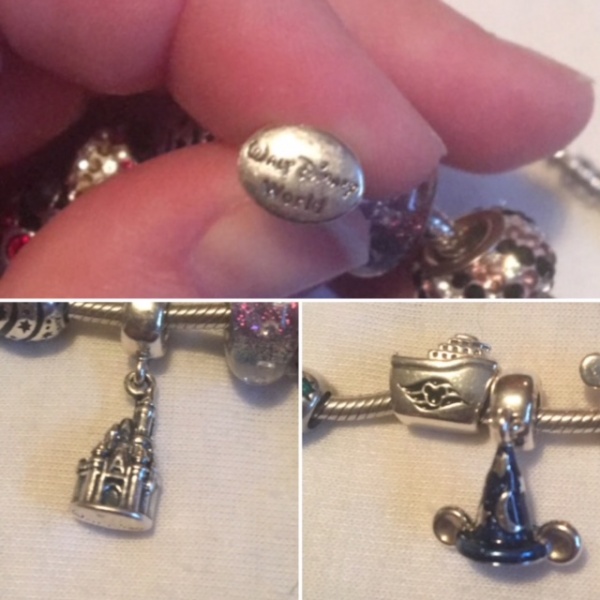 Alex & Ani – Disney Springs & The Parks
Again, like Pandora, the best place to check out the biggest collection of Alex & Ani bracelets, is in Disney Springs. The Disney bracelets can only be purchased online or on property, so I always get a couple Disney ones each trip! I also love the Alex & Ani bracelets & have collected several now. My Hakuna Matata & Little Mermaid ones are just some of my favorites.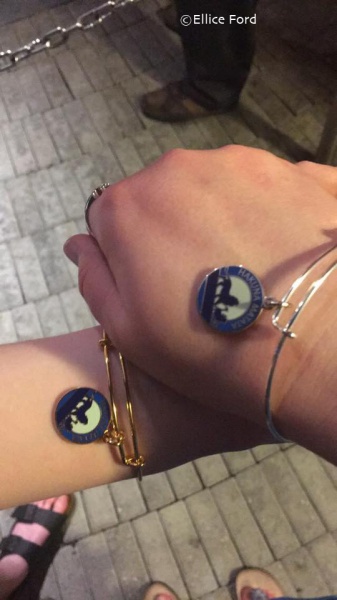 Mombasa Marketplace – Disney's Animal Kingdom
This is one of my favorite shops on site! Located in Africa, in Animal Kingdom, you'll find Harambe Market, a restaurant featuring local cuisine & drinks. Mombasa Marketplace is just nearby and is my favorite place to get authentic African artwork, like masks & other woodwork, made by Cast Members from Kenya & other countries within Africa. Sometimes at the Marketplace, you'll even see these Cast Members carving these wood pieces! Every time I go, I get a new woodwork piece for my home.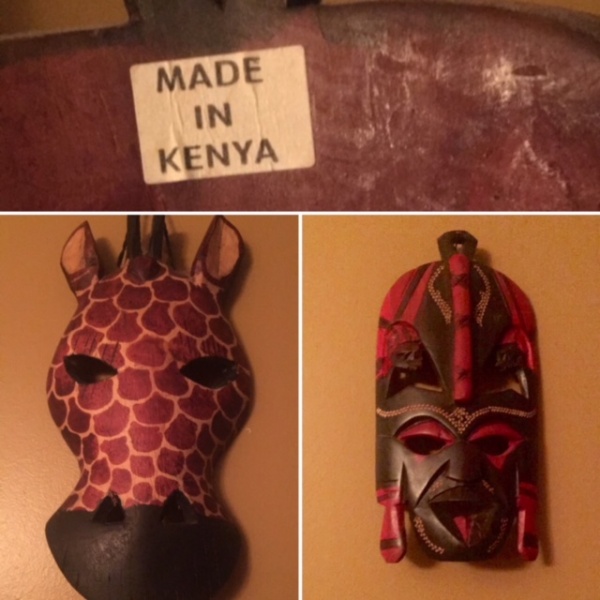 Bonjour! Village Gifts – Magic Kingdom
If you're a Beauty & the Beast fan, you'll want to check this place out! Equipped with the best Beauty & the Beast souvenirs, clothing & so much more, you'll find something for yourself (and probably more than you wanted to find!) Located inside Fantasyland, right alongside Gaston's Tavern, you'll find this quaint little shop. After enjoying a cinnamon roll at Gaston's Tavern, head on over & do some shopping!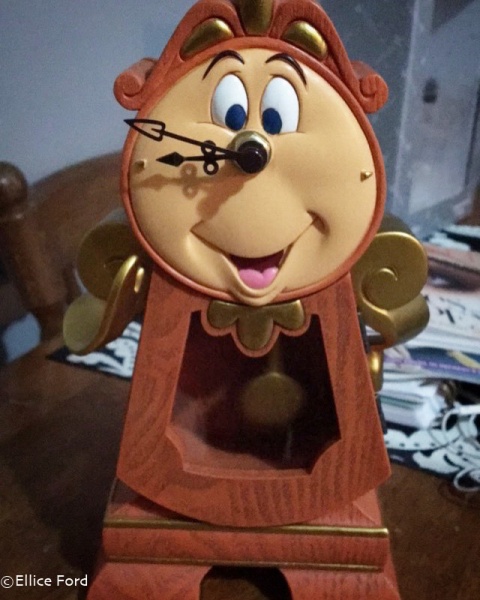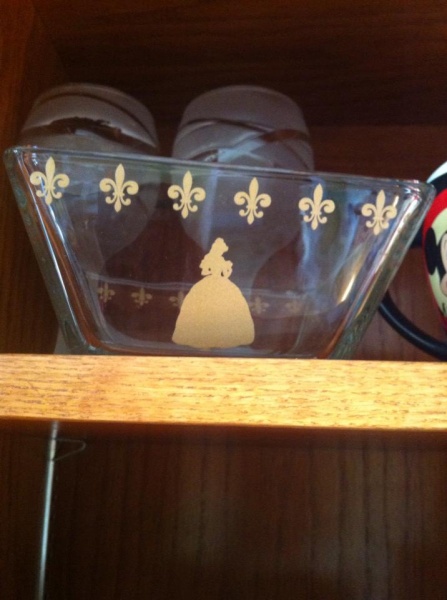 Ye Olde Christmas Shoppe – Magic Kingdom
Located in Liberty Square in the Magic Kingdom, you'll find a little Christmas Shoppe that looks & smells like Christmas, all year long! Here you will find countless Christmas ornaments, toys & decor. There's also a Christmas store in Disney Springs, but there's just something about the one in Magic Kingdom that I love! Many people, myself included, buy a tree ornament each time they go!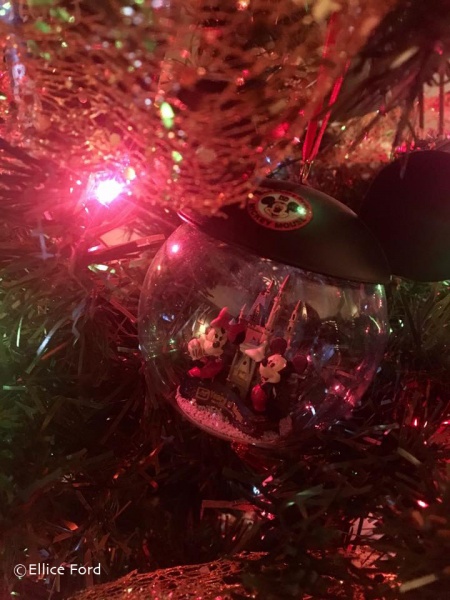 Main Street U.S.A. – Magic Kingdom
I could name all the shops on Main Street, but there are several! Simply put-on the left-hand side of Main Street (walking into Magic Kingdom) you will see several stores. They are all actually attached, so you can roam freely from store to store. Each store has something different to offer. Some are geared more towards children, adults or housewares. Some, you will find souvenirs & jewelry, even dog toys! I go into these stores a few times each trip & always find some of my favorite purchases here!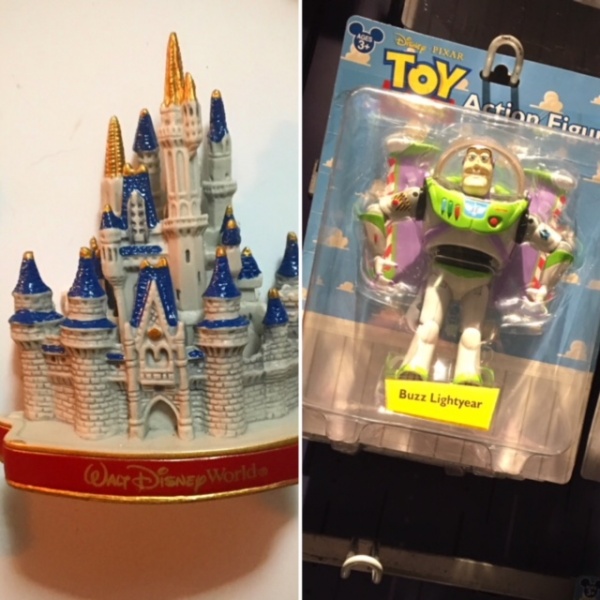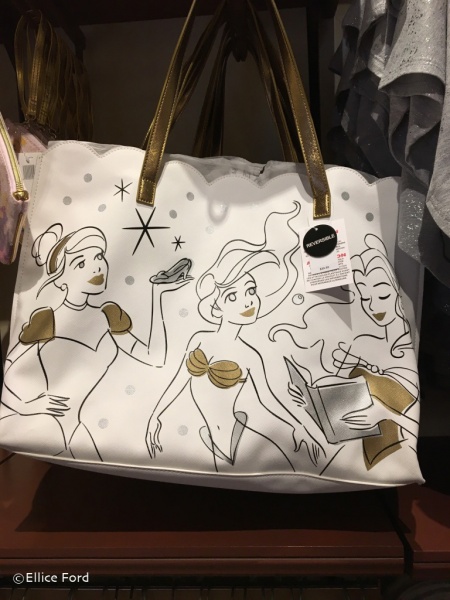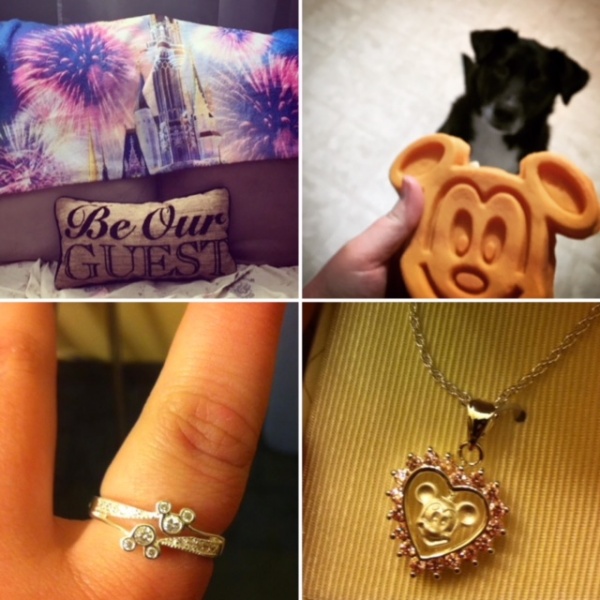 Celebrity 5 & 10 – Disney's Hollywood Studios
This is another one of my favorite stores on property! I love it because it is geared a bit more towards adults (like myself). It is full of all kinds of housewares, snacks & mickey shaped pasta! I've started collecting a tableware set & each time I go, I get a new piece or two from this store!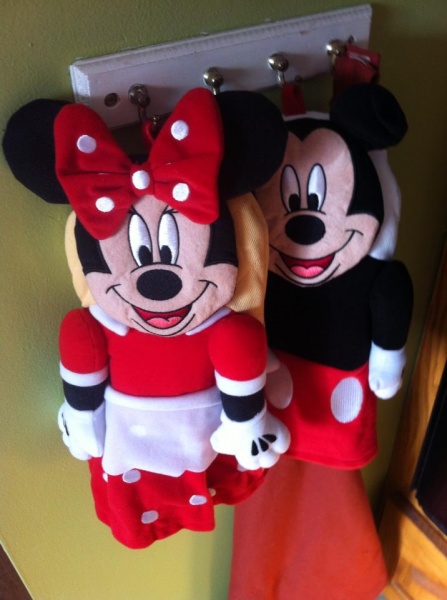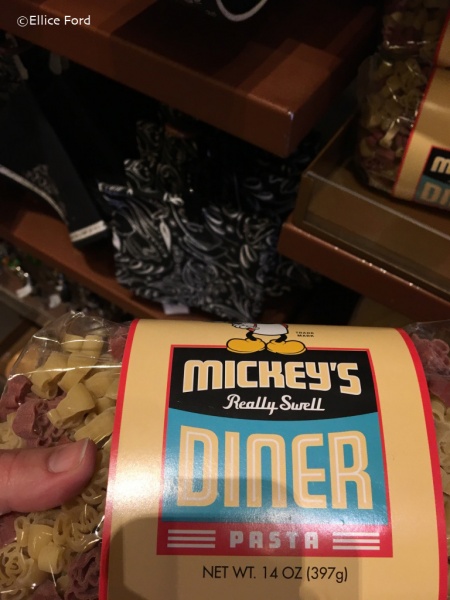 Disney & Co – Disney's Hollywood Studios
Another favorite of mine on property-you'll find lots of clothing for adults & children alike! If you're an accessories fan like me, you'll want to check this spot out. I have gotten several shirts, wallets & purses from this staple store on my vacations!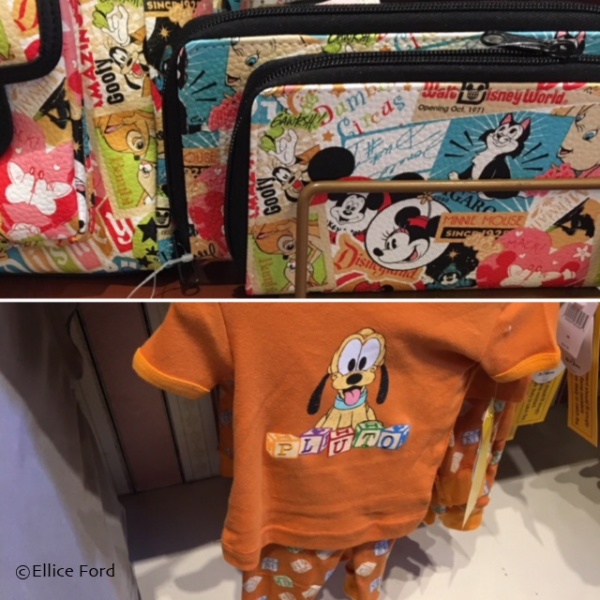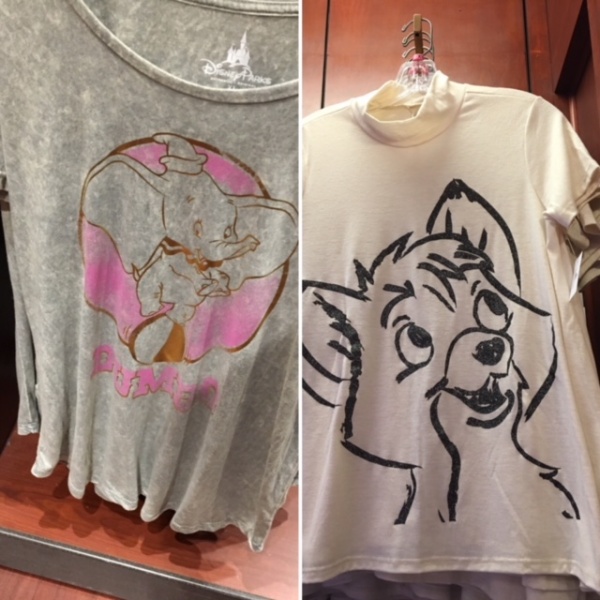 Pavilion Stores – Epcot
I don't want to dive into too many details for Epcot shopping-but I do want to say-be sure you check out the shops at each pavilion! It is so cool to see the authentic products from each country that you can purchase on your journey around the world at Epcot. The generic Disney stores at the front of the park are pretty similar to those you find all over the park, so I typically don't spend much time there. However, I never skip my pavilion shopping! A special mention within the World Showcase-Heritage Manor Gifts at the American pavilion. I may be Canadian, but Disney World, and therefore the U.S. of A is like my second home & I love the American pride too. I've gotten American inspired merchandise, and even my first Jim Shore collectible at this store! (Which started my Disney Jim Shore addiction-bye bye money!)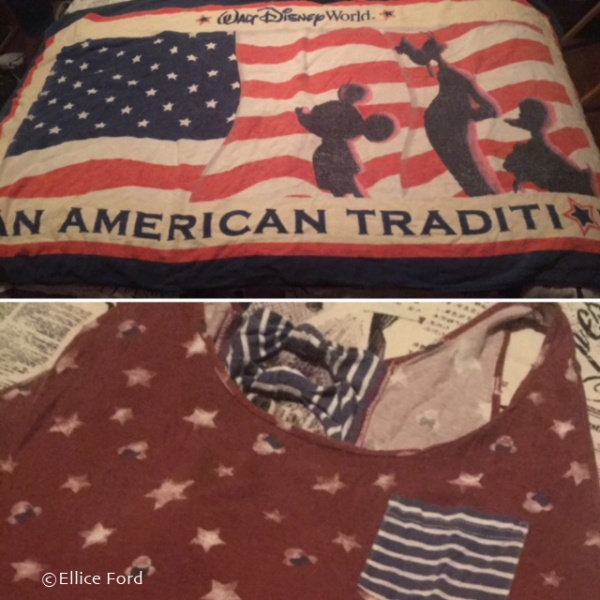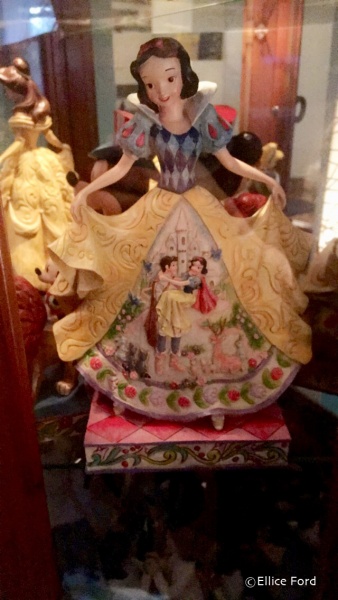 These are literally just a few of the countless stores at Walt Disney World & outside the parks. Everywhere you go, there's somewhere for you to explore and find things to bring home a little taste of Disney! The above are just some of my favorite stores that I have to hit each & every Disney World vacation, some of my best tips of where to buy the best Disney World souvenirs & merchandise!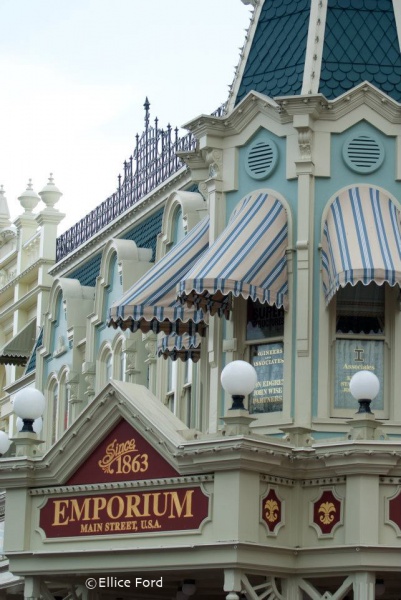 Where are some of your favorite places to buy Disney World Souvenirs? Share in a comment below or on Facebook or Twitter.
Did you like this article? Make sure to share it with your friends! Check below for easy ways to share!
Want to visit Walt Disney World? Contact The Magic for Less Travel for more information and a free, no-obligation quote.

Incoming search terms:
https://www themouseforless com/blog_world/best-disney-world-souvenirs-merchandise/
stores suvenior near disney world
where to buy disney merch
best stores to buy in disney florida
best stores on walt disney property
which target has the best disney souvenier section
best merhcandise store in each disney world park
best disney souvenirs orlando
Best Disney souvenir shop in Orlando
beat offsite disney gift shop orlando