This post may contains affiliate links for your convenience. If you make a purchase after clicking a link we may earn a small commission but it won't cost you a penny more! Read our full disclosure policy here.

The First Trip
My first big Walt Disney World trip was when I was 11 years old. It was a surprise trip that my mom spent forever planning. She used The Unofficial Guide to Walt Disney World way back before FastPass+ and the My Disney Experience App. The Mouse For Less didn't exist and AOL wasn't even sending you free discs/coasters in the mail yet. But, my mom had the trip planned down to the second. She knew every high rated restaurant to eat at and what times to send a FastPass runner across the park to acquire that coveted paper pass. (She also knew to avoid ExtraTERRORestrial Alien Encounter as this 11 year old girl would have had nightmares for months!) We stayed at the original Disney Vacation Club before it was Old Key West because my mom knew we would want lots of space to enjoy our resort time.
To me the trip was magical. It was everything I had been dreaming of since I first saw the Walt Disney World commercials on The Disney Channel. I saw magic and excitement everywhere. It was also when I became a woman…with my first razor to shave my legs! (I now wish I waited a few more years because I really HATE shaving my legs.) After this trip I asked to go back to Disney all the time. I loved that trip.
But, we never made it back as a family. I found out many years later that my mom did not find the trip as magical as I did. She was stressed out the entire time. If we waited in line 1 minute more that the touring plan predicted, or the paper Fastpass was for a different time than she thought it would be for, she would become very stressed that "the plan" was going to fall apart and we wouldn't have a good trip. I had no idea if we were off plan or missed a ride. I was just living in the moment, and she started one little spark of Disney Park magic in me. When I got older I wanted to go back.
The Dream Trip
After college, I approached the subject carefully with my boyfriend. "Hey, so have you ever been to Disney babe? Would you maybe want to go sometime with me?" We took our first trip the The World together in 2007. We spent 10 days at Pop Century with Park Hoppers and the coveted Free Dining! This was when the Dining Plan included an appetizer, entree, dessert and TIP! And you know what? I planned just like my mom. But I went one step beyond…I laminated my touring plans. But I left with a different feeling then my mom…I wanted to go back again and again! I dreamed of more trips with my soon to be fiance and then husband; of taking a child on their first trip, and I dreamed of all the Disney experiences to come.
The Dream Plused
My husband and I took 2 more trips just the two of us. Then in 2015 we took our son for his first trip at 18 months old. And I saw the magic I dreamed of in his eyes. We have since been back with him 2 more times, and at 4, he talks about going back at least once a week. But, last year, I was inspired to do something more with this Disney love.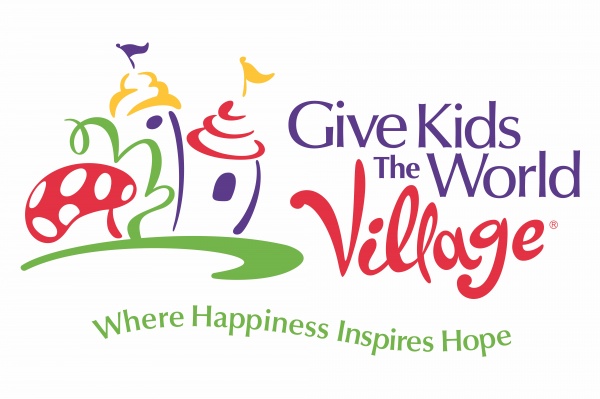 I was listening to this awesome podcast when I heard about Give Kids the World. I had to research this place. The more I read the more I wanted to help. The easiest way to start was to donate, then last year I started fundraising, and next month I'm flying from Texas to Florida so I can volunteer! I am excited to see what this trip has in store and I am excited to serve an amazing organization.
When was your first trip to Walt Disney World? How has your passion changed since then? Let us know in the comments or on Facebook.
Did you like this article? Make sure to share it with your friends! Check below for easy ways to share!