This post may contains affiliate links for your convenience. If you make a purchase after clicking a link we may earn a small commission but it won't cost you a penny more! Read our full disclosure policy here.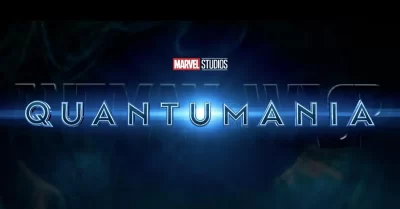 Now showing at a theater near you!
I am an MCU fan. I watch every movie and every TV show. And I want to live at Avengers Campus in Disneyland's California Adventure. Since my entire family enjoyed the first two Ant-Man films (Ant-Man followed by Ant-Man and the Wasp) we were looking forward to seeing Ant-Man and the Wasp: Quantumania. I'm going to attempt to keep this review as spoiler-free as possible, but I will openly discuss things that were also shown in the trailer. So if you want to go into Ant-Man and the Wasp: Quantumania without having any information about it whatsoever, you might want to stop reading.

The premise for Ant-Man and the Wasp: Quantumania is that Scott Lang (Paul Rudd), who took over the mantle of Ant-Man from his mentor Hank Pym (Michael Douglas), is enjoying his life and his new-found fame after helping the Avengers save the world. He's in a good relationship with the current Wasp, Hope Van Dyne (Evangeline Lilly) and spends a lot of time with her predecessor, her mother, Janet Van Dyne (Michelle Pfeiffer).
However, he can't seem to keep his teenaged daughter Cassie (Kathryn Newton, and in a small sequence of flashbacks, Abby Ryder Forston) out of trouble. Determined to help the world just like her dad, she's been in jail for civil disobedience and she is dabbling in dangerous technology to better understand the quantum realm.

The name of the film has the word Quantumania in it, so it should come as no surprise that the Langs and the Van Dynes find themselves traveling in the quantum realm, which is being threatened by the mysterious Kang (Jonathan Majors).

The scenes in which Scott is in the real world were my favorite. Paul Rudd perfectly embodies Scott Lang as a lovable guy who is seriously out of his depth but doing the best that he can. Even though he's fought with the Avengers, deep down he's still the guy who got fired from Baskin Robbins all those years ago.

Jonathan Majors is outstanding as Kang. He is menacing even when he is quiet, and in scenes where he is behaving in a perfectly reasonable manner, something about his performance still left me uneasy. His scenes with Michelle Pfeiffer are appropriately tense and dramatic. In many ways, these two carried the film.

The visuals are stunning, and there are several very trippy scenes in which our heroes have to traverse very strange and unusual landscapes. Both the design and execution of the quantum realm is top notch.

But Ant-Man and the Wasp: Quantumania is certainly not without its flaws. The large cast inevitably means that some characters seem to be just along for the ride. Hope Van Dyne does not have an emotional arc at all. While her character does things mechanically to help the good guys, we don't get a clear feeling of who she is or what she wants. I don't blame the actress for this. There simply wasn't enough for her to do. Hank also suffers from a lack of good material to work with, but he had more of an emotional life than Hope.

And I realize that the majority of this film takes place in the quantum realm, but Michael Pena's hilarious take on Luis was sorely missing. In some ways, he was the heart of the first two films, and his absence bothered me.

One of the major things that bothered me about Ant-Man and the Wasp: Quantumania is something I've been saying a lot when it comes to Marvel films: The huge, epic CG battle at the end was wearying. I was so numb to it that I found myself checking the time during it. It wasn't until we got away from the cast-of-thousands sequence and really focused on a fight scene between Kang and Ant-Man that I truly got involved in the story again.

Is Ant-Man and the Wasp: Quantumania my favorite MCU film? No. Did I enjoy it as much as the first two Ant-Man films? No. Am I glad I saw it? Absolutely. Just temper your expectations. If you go into this film looking for big, beautiful visuals and a fun time, you won't be disappointed.





Did you like this article? Make sure to share it with your friends! Check below for easy ways to share!  
Want to visit a Disney Destination? Contact The Magic for Less Travel for more information and a free, no-obligation quote.