This post may contains affiliate links for your convenience. If you make a purchase after clicking a link we may earn a small commission but it won't cost you a penny more! Read our full disclosure policy here.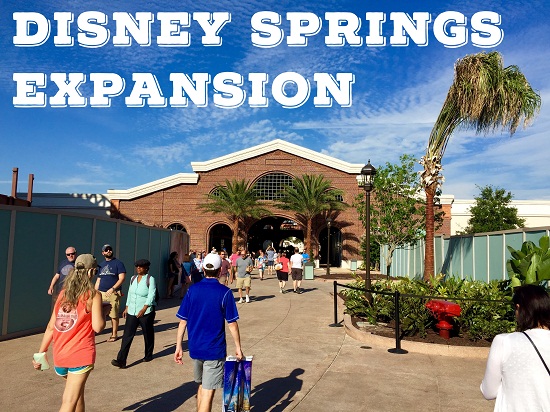 I knew the Town Center at Disney Springs was slated to open on May 15th, but I had no plans to be there opening day. But thanks to a serendipitous series of events that wound up taking me to the Springs. I wanted to share with everyone a little bit about the Town Center at Disney Springs because it wound up being something completely different then what I imagined.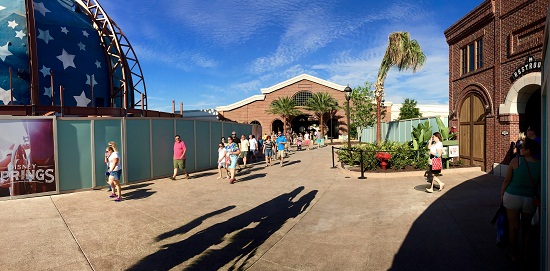 The warehouse shopping area, next to the soon to be removed Planet Hollywood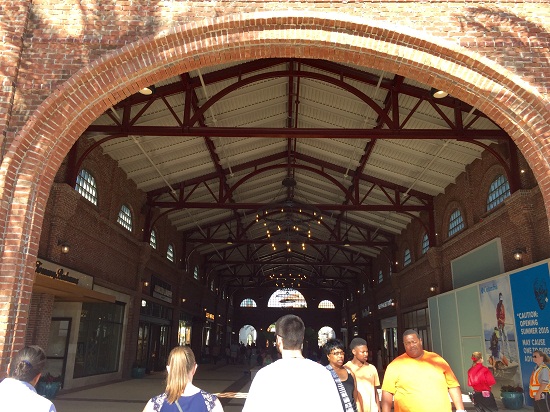 Just a quick set up, I knew of Disney Springs and have been there numerous times while construction was going on, but I didn't go all internet sleuth on it, so when I arrived on opening day I was completely unaware of what to expect.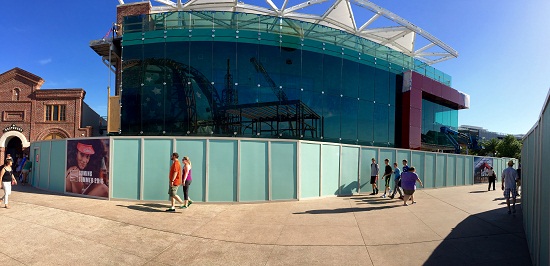 The Coca-Cola building during the day and at dusk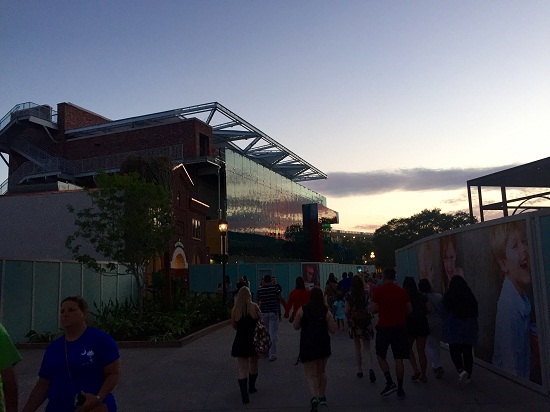 I came in from the Orange garage, the one by the movie theater, Cirque du Soleil, House of Blues, etc. not knowing the new Lime garage on the east end of the complex (closer to the action) was open. As you come to the ground floor just outside Orange garage you'll see the new Coca-Cola building with a distinct red streak through large glass walls. This is probably my most anticipated… attraction? building? store? at Disney Springs. I have no idea what Coca-Cola has planned for the spot, but having just come back from World of Coca-Cola in Atlanta I know what they're capable of and I'm excited to see how they flesh it out. One indication of what's to come is a concept drawing on the construction barriers showing a rooftop party or dining area.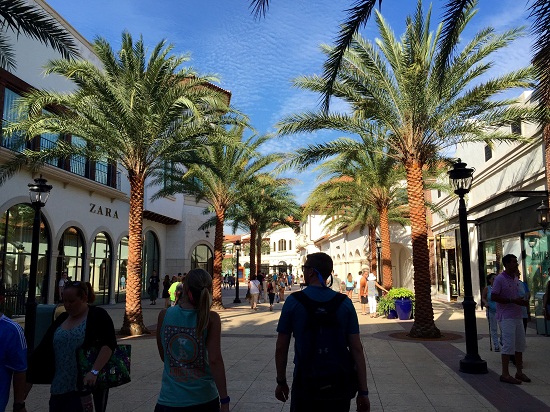 First impressions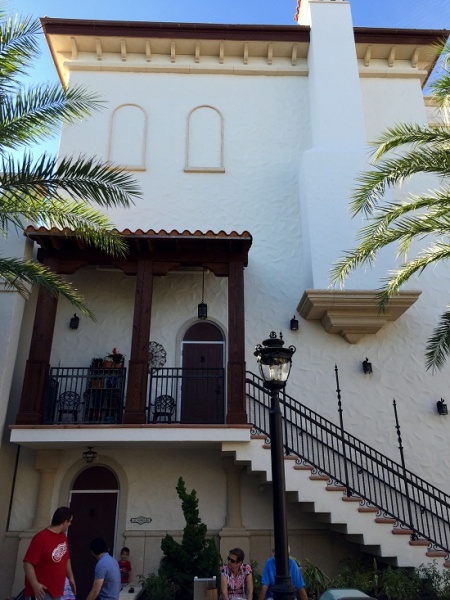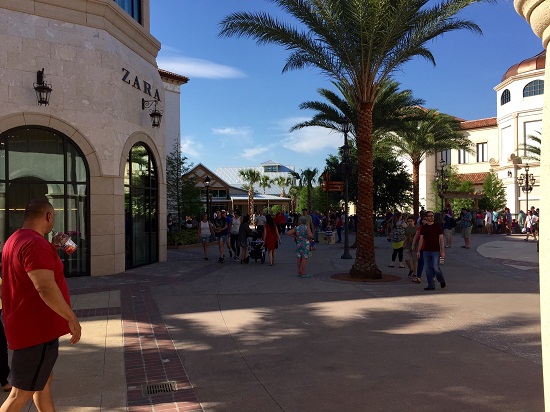 Notice the large pedestrian areas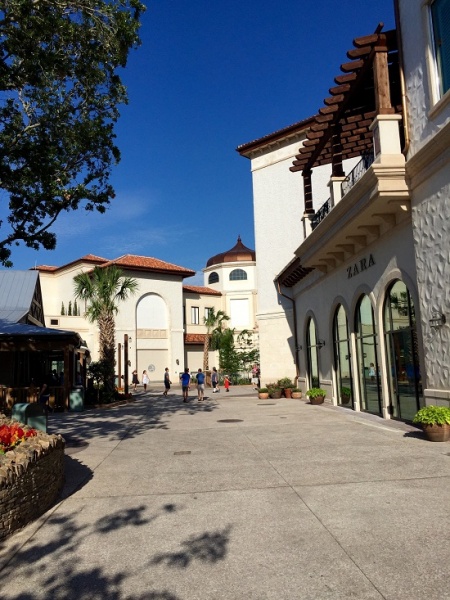 Keep moving and you'll see a large brick warehouse lined on both sides with stores, mostly clothing. Keep going further and you'll exit to the main area with a Spanish motif. The area is huge and a welcome addition to the smaller pre Town Center Disney Springs. You get the feeling that Disney spaced this addition out to give people more room making the guests shopping experience more pleasant.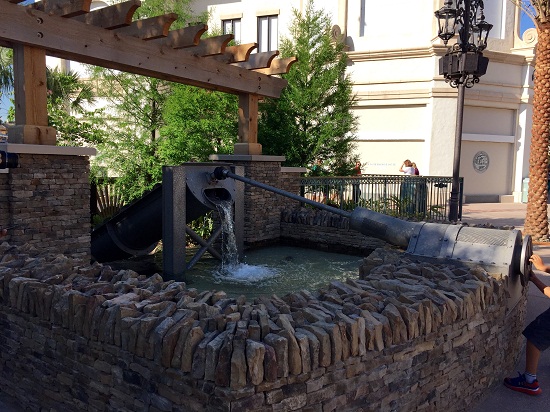 A crank you can spin to bring water to the little area at the top of the lagoon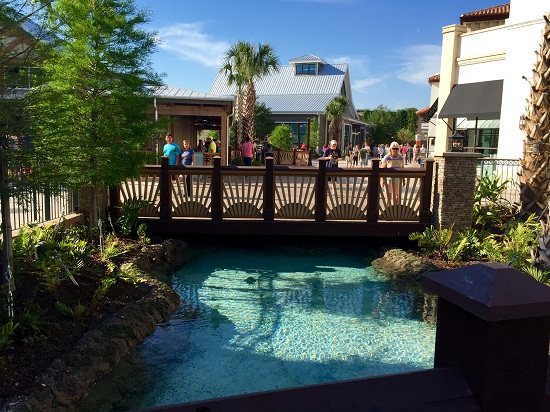 There's a lot of shopping to be had here making Disney Springs feel more fleshed out; I could easily see myself spending at least a half a day, if not more, exploring everything Disney Springs has to offer.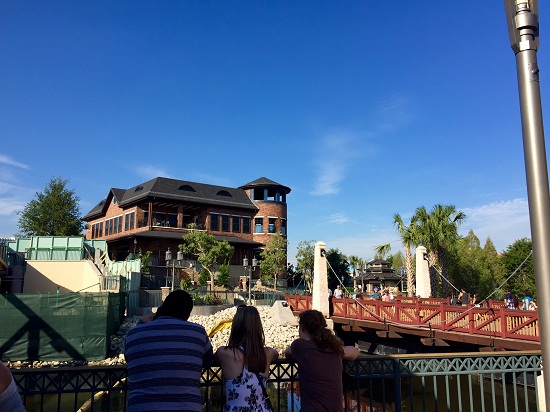 View from old Disney Springs area looking at new Disney Springs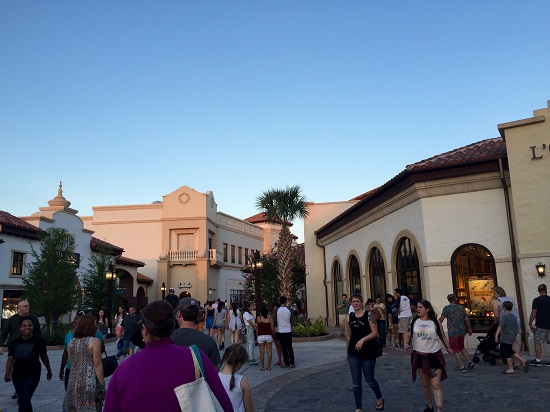 They also make it easy to get to the old Disney Springs areas with walkways galore, some over the new blue lagoon that acts as the centerpiece to the Springs area. I also felt that walking from one end of the Springs to the other was quicker thanks to the spacious walkways and new "shortcuts" through the area.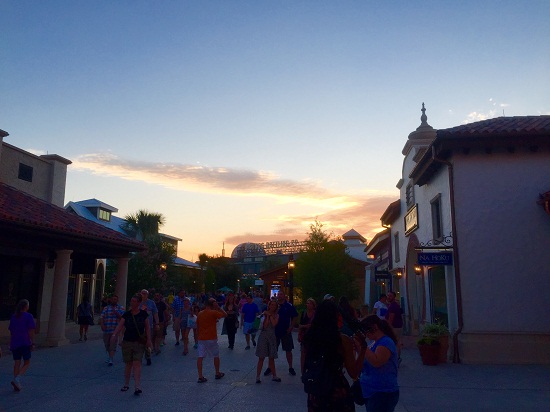 View of the Disney Springs Bottling Co.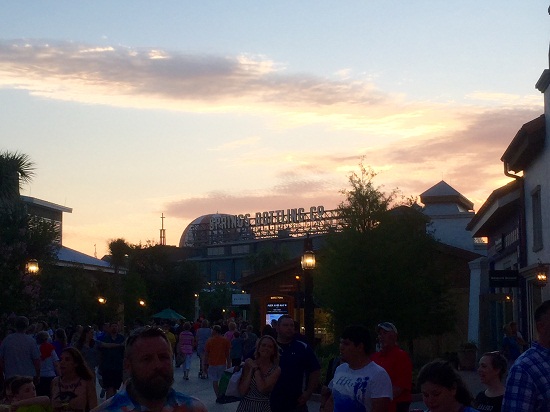 The sightlines at dusk are amazing
There are a lot of restaurants up and running such as a D-Luxe Burger, Morimoto Street Food, Sprinkles (equipped with its own cupcake ATM), and even a poutine stand called The Daily Poutine, with more to come (Blaze Pizza anyone?).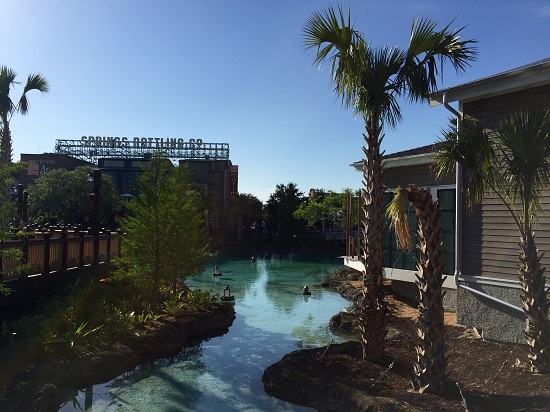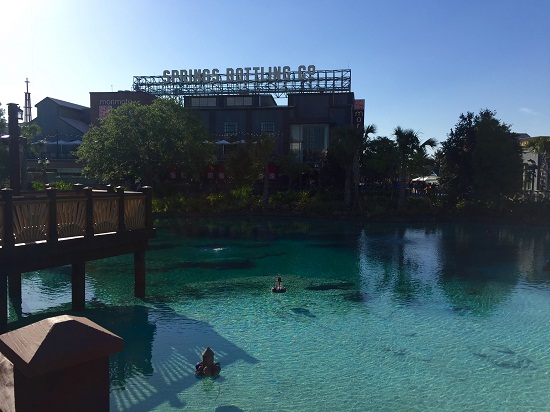 The lagoon is a crystal clear and a beautiful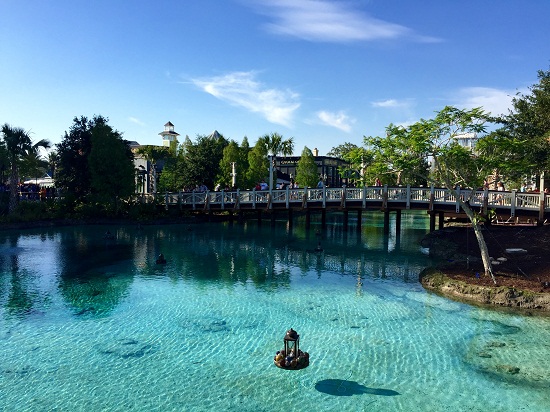 I was only there for a few hours, but I left more excited than when I arrived. I'll definitely be back soon. If you think Disney Springs wasn't something to get excited about I would reconsider. The area is beautiful and offerings are nothing to shake a stick at.

What are you most excited about experiencing with the new Disney Springs? Share in the comments.