This post may contains affiliate links for your convenience. If you make a purchase after clicking a link we may earn a small commission but it won't cost you a penny more! Read our full disclosure policy here.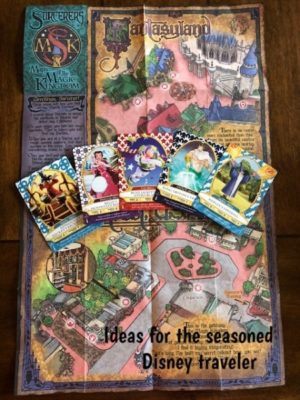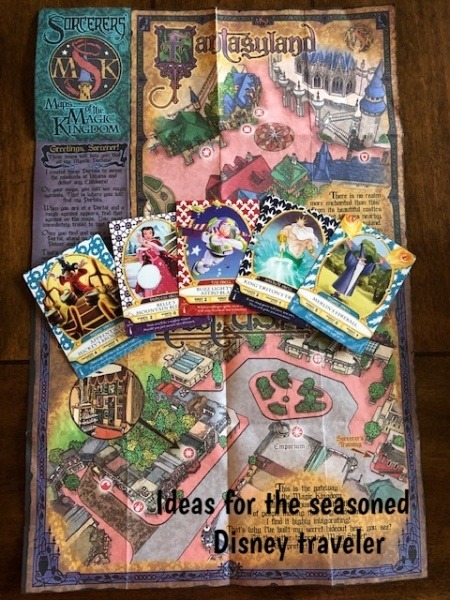 Editor's Note: This article was written prior to the parks closing due to COVID-19. 
For every Disney World newbie, there's a seasoned Disney traveler who's "Been there, done that." This doesn't discourage us from going though! On the contrary, many people fall in love with Disney parks, and want to go again and again. The trick is combining some old favorites with new experiences to make each trip more exciting and memorable than the last. Here's a list of 5 things that seasoned Disney travelers can do to enhance their experience and do something different.
Take a Tour
Walt Disney World offers a wide variety of tours to meet the interests of a seasoned Disney traveler. "Caring for Giants" is a reasonably priced tour offering an hour with animal specialists, learning about the African elephant herd at the Animal Kingdom. If you're willing to spend a little more (ok, quite a bit more), the Wild Africa Trek at the Animal Kingdom offers you a 3 hour tour behind the scenes of the Kilimanjaro Safari. Walt Disney World offers other behind the scenes tours such as "Keys to the Kingdom" at the Magic Kingdom (with a trip through the utilidors!), and seasonal tours such as "Disney Yuletide Fantasy" which is only offered during the Christmas season.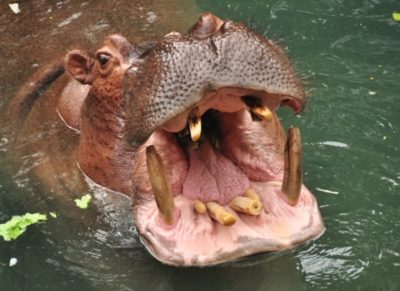 Be a kid!
Walt Disney World offers several interactive activities in the parks for no extra charge, that even the most seasoned Disney traveler may never have heard of. Generally, these activities are geared towards kids, but let's face it, everyone is a kid when they're at Disney! While at the Magic Kingdom, guests can play the Sorcerers of the Magic Kingdom game. You need to stop in at the fire station on Main Street, just past City Hall and the restrooms. There you'll pick up a map and your first set of cards. These cards will then be used at several points throughout the park (found on the map) to battle evil and try to save the day, based on which cards you play. Specialty cards can be picked up during the Halloween and Christmas parties.
Over at the Animal Kingdom you can be a Wilderness Explorer! The rides and shows at Animal Kingdom are fabulous, but let's not forget that the main attraction is the animals themselves. You can pick up a Wilderness Explorer guidebook and stop at the various stations throughout the park. There will be animal experts at each station, teaching you about some of the animal friends you can observe while at the park.
There are a few more experiences that are under transformation right now, such as Agent P's Adventure over at Epcot. It's being changed into an interactive DuckTales experience that's sure to be a blast!
Spend a day enjoying underrated attractions
We are definitely seasoned Disney travelers, but for some reason we had never done the Carousel of Progress! We finally did it on our last trip, and while it was incredibly corny and out of date, it was still fun. Find a few rides or attractions you've never experienced. Climb the Swiss Family Robinson Treehouse, walk the animal trails at Animal Kingdom, walk to the back of the Morocco pavilion (it goes back further than you'd think!), or check out the Enchanted Tiki Room. Look over the park maps, and find something you didn't know was there, or have heard of but never done. Then do it!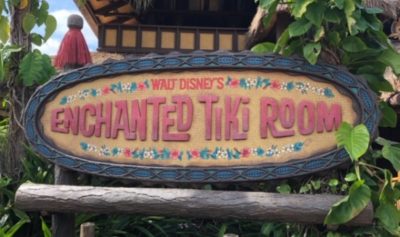 Try a new restaurant
This should be an easy one to do, but many of us get in the habit of always going to the same restaurants. This past trip we visited 4 new restaurants! We loved them all, and now have 4 more to add to our list of places we want to eat on our next trip. If there's a type of food you like, chances are there's more than one place to eat it on property. For example, if you like Italian food, you can go to Trattoria al Forno, Tony's, Mama Melrose's, and Via Napoli. Chances are you've been to one or even two of these, but not all 4! Do some research and find out which restaurants have opened since your last trip, and try it. Get outside your comfort zone and try something new, you may just love it!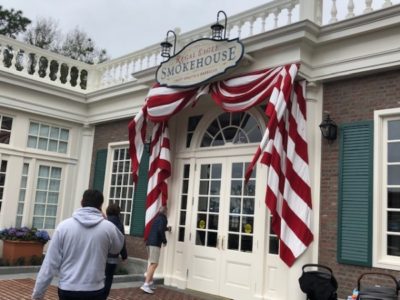 Go at a different time of year
Some of us are locked in to when we can visit based on our jobs. But if you're able to, try to schedule your trip around a time of year you've never been before. Epcot has a festival almost every month of the year now, except for during June and July. Pick a festival you'd love to see and plan your next trip around it! Never done Disney at Christmas time? All of the resorts and parks are decked out for the holidays. It's crazy busy, but if you're a seasoned traveler you know how to avoid some of those crowds while you're there. Maybe you really want to do an after hours event, like Villains After Dark. Find out when it's happening and plan your trip around that.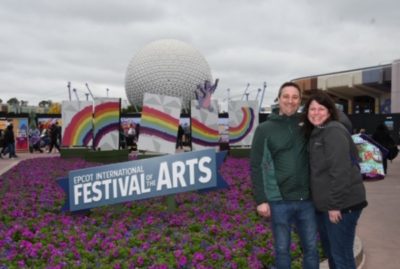 Whatever you decide to do to make your trip different from those you've done before, have fun! Remember that sometimes things happen to mess up our plans, and we need to be creative in how we rearrange our plans while we're there. Take that opportunity to try something different and make some memories!
What are some of the ways you keep Walt Disney World vacations unique? Let us know in the comments or on Facebook or Twitter!
Did you like this article? Make sure to share it with your friends! Check below for easy ways to share!  
Want to visit a Disney Destination? Contact The Magic for Less Travel for more information and a free, no-obligation quote.