This post may contains affiliate links for your convenience. If you make a purchase after clicking a link we may earn a small commission but it won't cost you a penny more! Read our full disclosure policy here.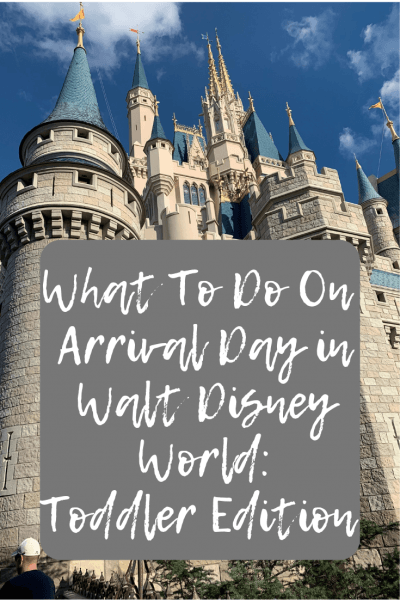 You've been awake since before the sun, wrangled your littles onto a plane, entertained them with books, toys, endless snacks, your phone, and somehow you've managed to keep them happy during the ride on the Magical Express. Welcome to Arrival Day!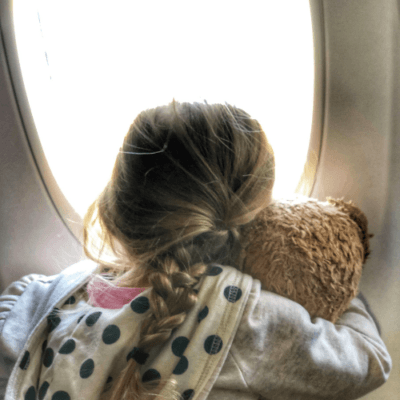 Take a deep breath because mama, you're here. You're finally here! Bask in the sunshine that is Orlando. You've made it to Walt Disney World. 
Now what?
The absolute best advice I can give to you is this: 
Are you listening? 
DO NOTHING. 
I know. I know you want to make detailed plans with FastPasses, Park Hoppers, and character meals, but hear me out. I've made this mistake. I thought we get up early every day now! We won't be that tired! We only have so much time in Disney, so let's use EVERY minute of fun! 
Does this resonate with you? You want to show your children everything you love about this amazing and magical place. But sister, you can only do this when your children are rested, fed, and ready for it. Hot off a multi-hour plane ride, onto a bus, and all without a nap is not the formula for a successful afternoon of park time. 
What To Actually Do on Arrival Day: 
It's unlikely that your room will be ready once you arrive. This has thrown us into frantic planning for how to get our daughter to nap. The answer to this dilemma seems simple, perhaps so simple you don't need me to tell you, but I wish someone told me:
1. Quiet time by the pool 
You are only toting around your carry-on luggage, so make sure you have a bathing suit and extra change of clothes for later in case it takes a while for your checked bags to arrive. Check in at the hotel's front desk. Bell Services will take whatever items you don't want to carry and every resort has a "public" style bathroom close to the entrance. You can change here, make sure your MagicBands work, and head out for a leisurely few hours by the pool. 
I find that the pools in Disney, regardless of which resort you stay in, are underutilized. There may be games going on that your kiddo can participate in or you can sunscreen them up and lay them in a lounge chair for some mandatory napping. Either way, it's likely to be more successful than running into the parks! You can also order snacks and food here (and drinks – you deserve drinks for the morning you've had!) and munch poolside.
2. Explore your resort 
If the weather doesn't allow pool time (or you'd rather skip being wet, your child has a fear of water, you did this for an hour and needed another activity, etc.), these first few hours can be well spent through exploration. 
Walt Disney World resorts have gorgeously landscaped sidewalks and walking paths. Along them, you'll likely find your onsite dining, transportation stops, shopping, and more!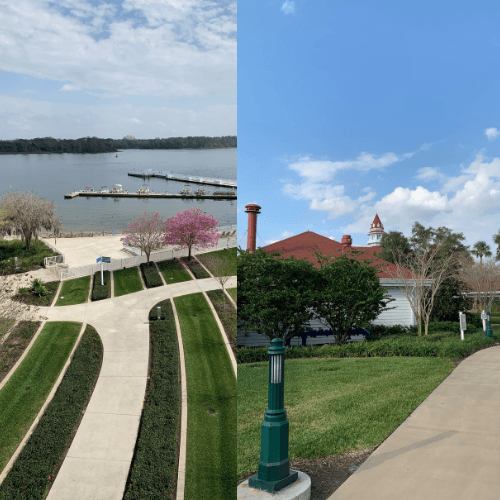 During our exploration of Disney's Contemporary Resort, we wandered into one of the shops and Caleigh picked out her first set of Disney ears and new shoes. We were also able to get our first pressed penny! We knew we were going to start this as a tradition, so part of Arrival Day for us was getting the collection going and purchasing a penny book. My husband and I made a really big deal out of these two activities, which made them both last longer and more memorable now for our daughter.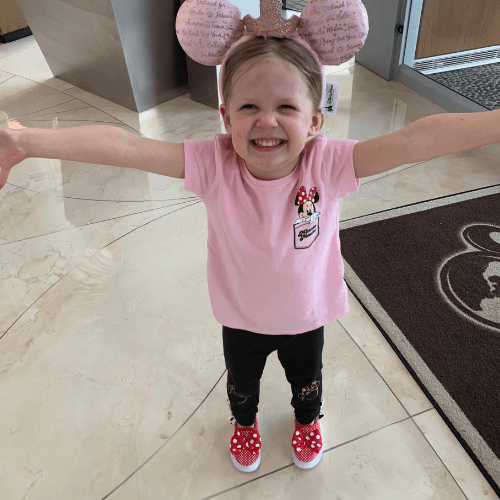 If pressed pennies aren't your thing, maybe pin trading is! This would be a lovely time to interact with Disney's Cast Members!
3. Ride the Monorail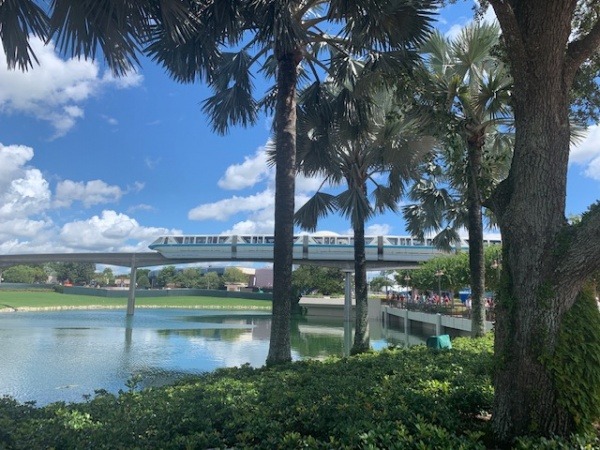 If you're staying somewhere that allows for easy access to the monorail, you absolutely need to ride it. It's a full loop, so you never have to disembark, but if you wanted to, you could explore new resorts along the way! 
The monorails allows for a bird's eye view of Magic Kingdom and EPCOT, in addition to some pretty amazing resorts. We've traveled to Disney's Polynesian Village Resort simply to play outside (and share a Dole Whip!).
4. Visit Disney Springs 
Disney Springs is a themed retail, dining, and entertainment space that Disney owns. You can get here through your resort's transportation service, car rental, or Minnie Van service. I would recommend a stroller for toddlers because this is such a large space and it's likely that you're all tired. 
Upon first visit, we simply strolled to see what our options were. I knew I wanted to shop, but I also knew that might not be what Caleigh does best. We looked at all of the Lego creations, listened to the bands play, bought some treats for the following morning, and visited the Marketplace, which features a small train and carousel. 
We also dined at T-REX Cafe and spent some time playing in their paleontologist dig site prior to dinner. 
My overall thoughts are to spend the afternoon doing something relaxing that doesn't have the anticipation of the parks. This time has allowed my family to start new traditions, tour different resorts, and share a variety of snacks.  I've come to value this time because it sets the tone for going slowly and intentionally into our vacation – a lesson it took me years to learn. 
Friend, learn from my mistakes! Take your time. Do something new. Do nothing and enjoy it. Happy Arrival Day! 
What do you do on arrival day?