This post may contains affiliate links for your convenience. If you make a purchase after clicking a link we may earn a small commission but it won't cost you a penny more! Read our full disclosure policy here.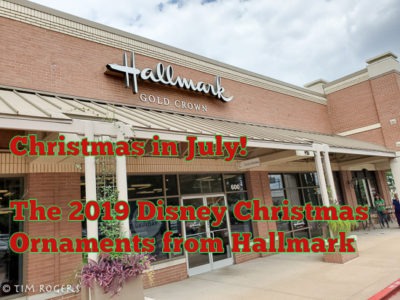 While Mickey's Very Merry Christmas Party doesn't (yet) have any events in July, that doesn't mean we can't have some Disney Christmas in July. As you might have seen in previous years, I love Christmas as a whole, and specifically Christmas ornaments. Naturally, I can't go on a Disney trip without checking out the Christmas stores and coming home with at least one, but I also help feed my dueling addictions through Hallmark and their great selection of Disney ornaments.
As anyone trying to find regular programming on the Hallmark Channel this month will tell you, Hallmark themselves likes to celebrate Christmas in July, and each year this includes the official premiere of that year's ornaments. As is customary, I went down on the first day to check out the great selection of Disney ornaments this year.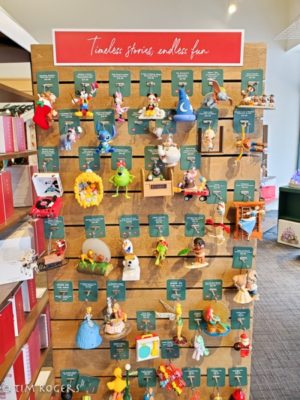 As has been the case recently, there is a great selection of Disney, and Disney-adjacent ornaments. Below I break them down loosely by category.
Mickey and Friends
We all know that it started with a Mouse, so that's where I will start. Mickey is never hard to find in ornament form, and this year is no exception.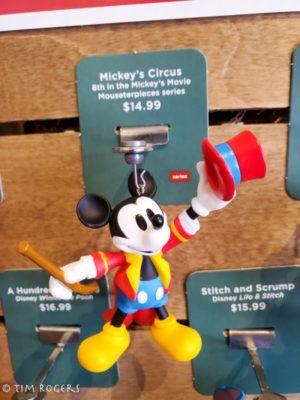 As you might be able to see, this first one is the 8th in a series of ornaments honoring Mickey's origins, and is another fun one from that series. Keeping that "old-school" theme, you can also find this Mickey record player.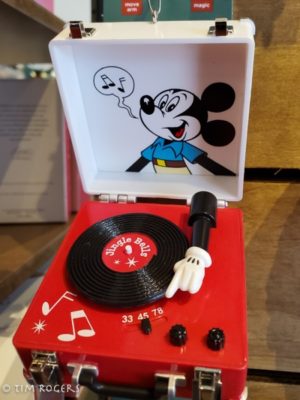 If you are the type of person who likes to have an ornament each year that boldly states the year, and you love Mickey Mouse, well this year you are in luck.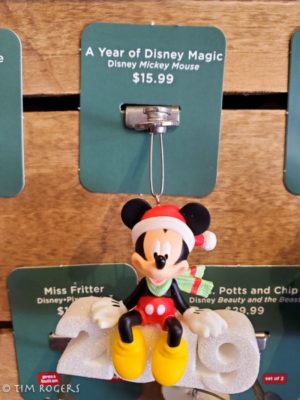 Finally, for the last of the solo Mickey ornaments, one of my favorites of the year is this tiny Mickey nutcracker.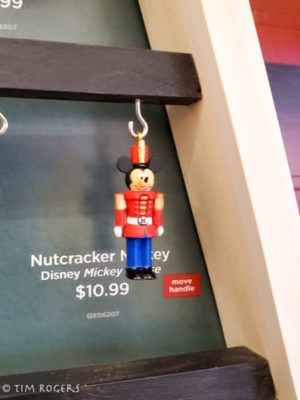 Moving past Mickey by himself, this year also has a super cute Minnie ornament, showing off her baking prowess.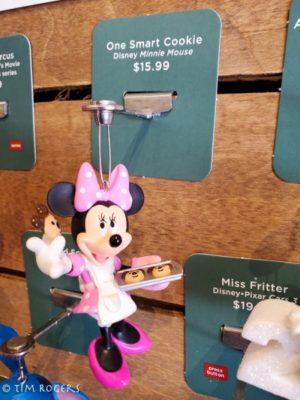 In the rest of the Fab 5, one super cute ornament this year features Donald and his Nephews, probably in no small part due to the wonderful new DuckTales show.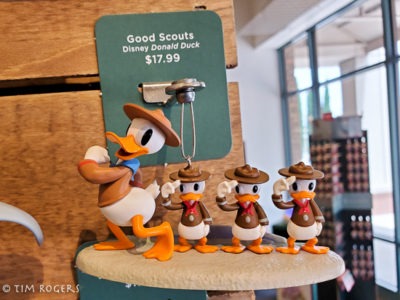 While this last ornament isn't quite Mickey, it is definitely very closely related and inspired by him, and it lights up "magically."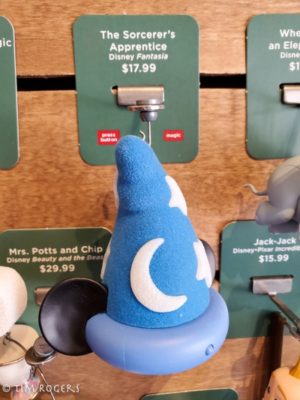 One note here, which will hold true in other categories as well, is that while the bulk of the ornaments are released in July each year, Hallmark has also started doing later releases of some of the ornaments, especially some limited edition ones. For the Mickey and Friends category, this includes Mickey and Minnie by the campfire and in a Tea Cup, Pluto in the circus, and a few others. Most of these should be released by early October.
Other Disney Characters
While the Fab 5 are fabulous for a reason, Disney has so many other beloved characters directly from their films that this category is bound to have something for everyone.
First, the Princesses, and this year, that kind of means almost all of them.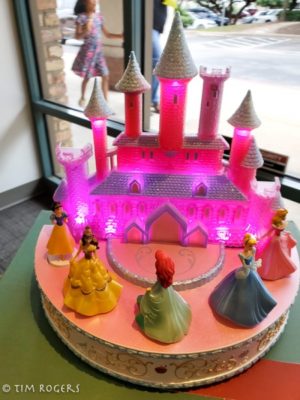 So, as you might guess, this isn't actually an ornament, but is a super intricate tabletop decoration featuring light, sound, movement and more of several of your favorite princesses.

For the ornaments themselves, we have a couple Cinderella ornaments this year, the second of which also moves and plays music.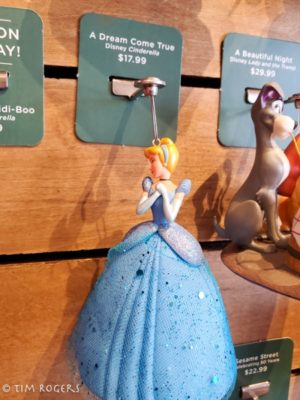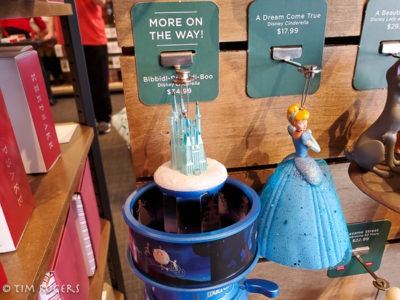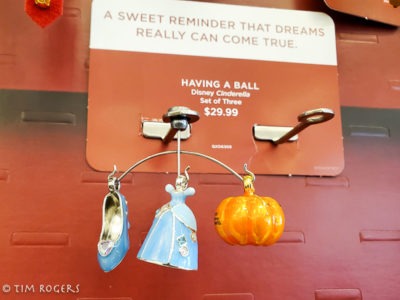 Jumping forward to some more recent favorites, we have Ariel, Belle, and Jasmine with Aladdin.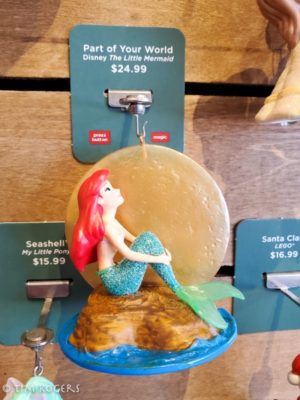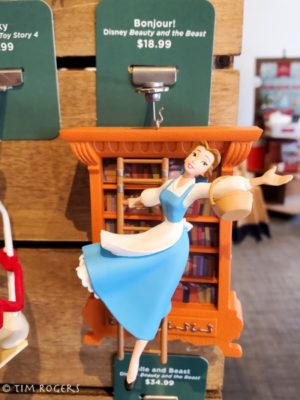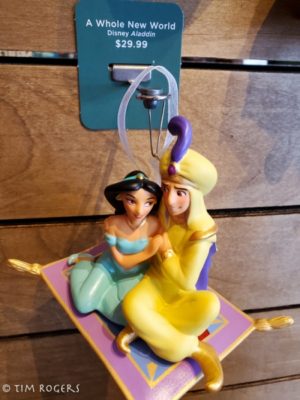 And while she insists she is not a princess, here is baby Moana.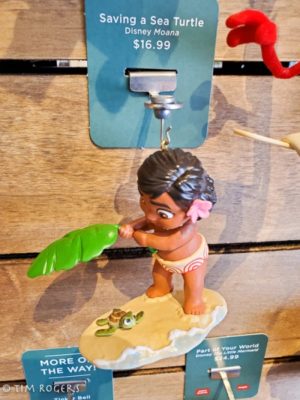 Moving on from princesses, Hallmark has a wide range of other Disney characters. Going back almost to the beginning, there are two Dumbo ornaments this year, one with Timothy Mouse, and one (that is very similar to one from last year) with his mom.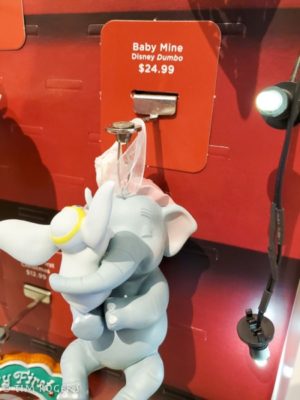 On the theme of classic characters, they also have Tinker Bell, Lady and the Tramp, and one of my other favorites this year, Mary Poppins.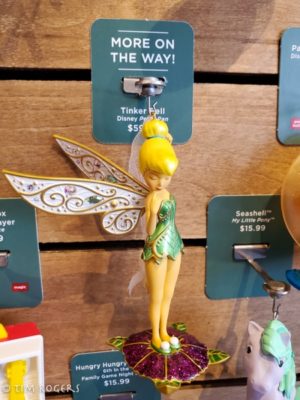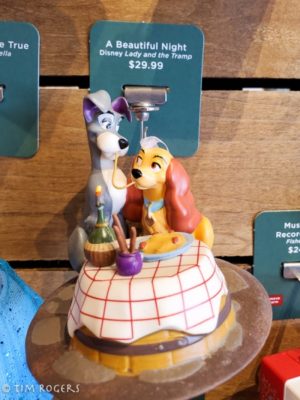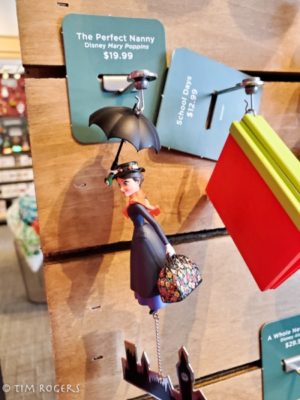 And there is even more – we have a super cute Chip and Dale ornament, Mrs. Potts with Chip, Stitch, Flash, Winnie the Pooh times two, and a great Eeyore with will be ending up at my house.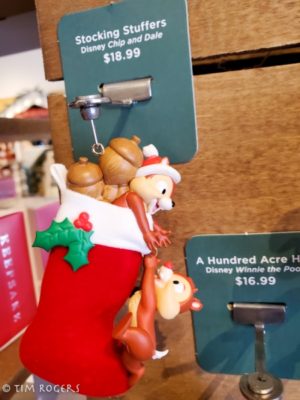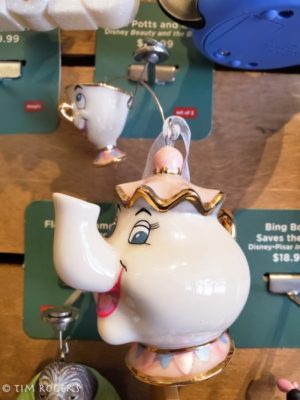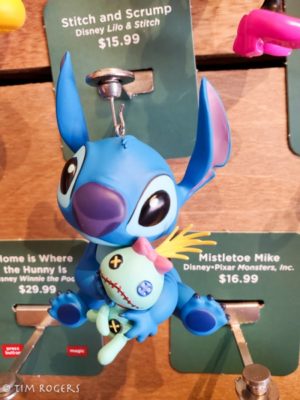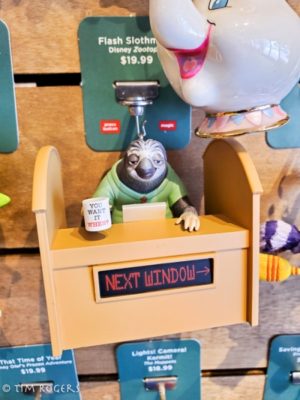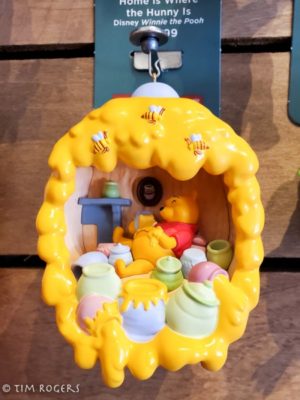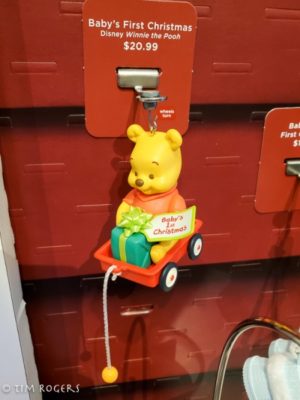 Rounding out the Disney characters, there is a memorable moment from Hakuna Matata, and, of course, Olaf.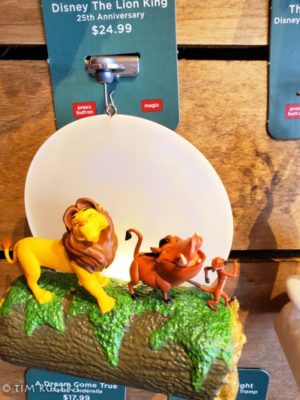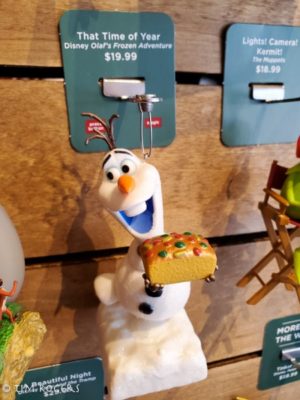 Later this year, among others, look out for a super cute Marie ornament and a limited edition Cruella.

Pixar, the Muppets, Marvel, and More
As Disney has collected companies, we can consider more and more of our favorites to be Disney-connected somehow, and Hallmark has the ornaments to fill that need. First, Pixar – and while there are some logical choices this year (Woody, Bo Peep, and Forky), there are also several wonderful Pixar characters you wouldn't think of at first, including Nemo and Dory, Mike, Bing Bong, and (adorably) Jack Jack.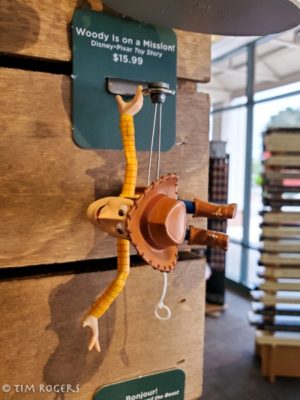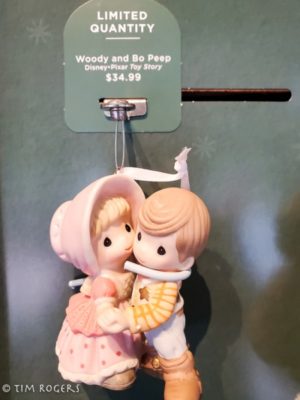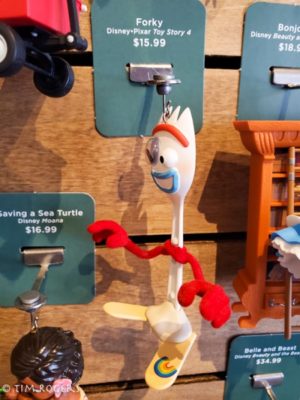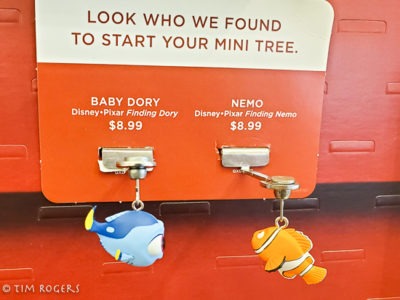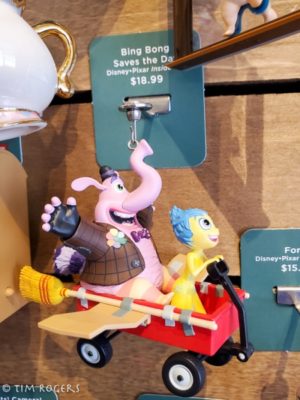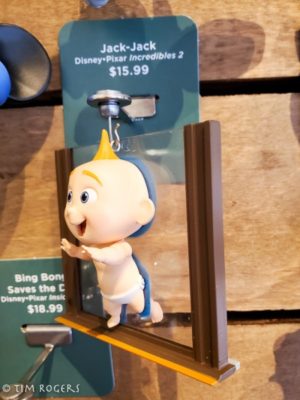 Marvel only has a few this year, but you will love them 3000 if you enjoy Iron Man and Thanos.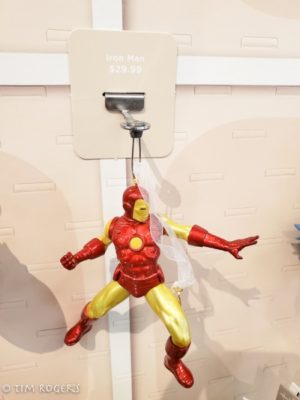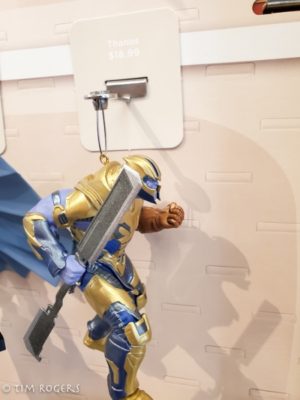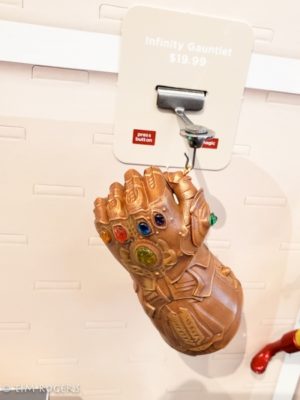 Hallmark traditionally has some Muppet representation, and while it is only one Kermit this year, it is a different take than they have done recently.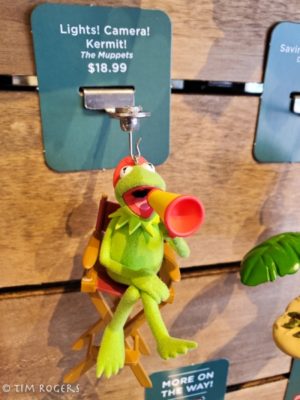 In this overall category, the other main offerings are several from the Nightmare Before Christmas, including one of the best Jack Skellingtons they have had (check out another coming out later this year).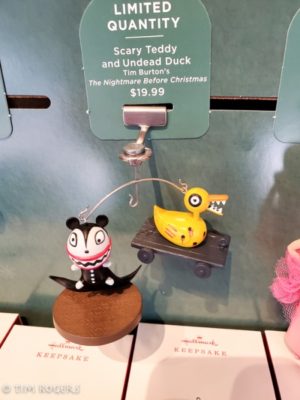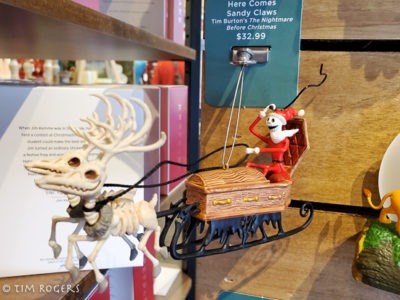 Also later this year, watch out for a commemoration of the 10th Anniversary of Up, and Ducky and Bunny.

Star Wars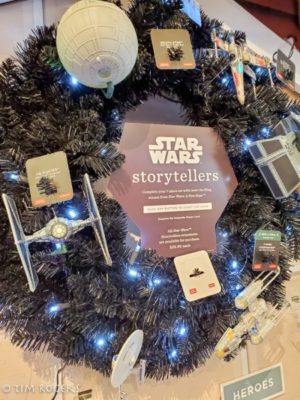 Star Wars is having a bit of a year this year. Between Galaxy's Edge opening and the end of the Skywalker Saga, there is enough for any Star Wars fan to be excited about.
Ornament wise, there is a whole fleet of ships, complete with special commemorative wreath.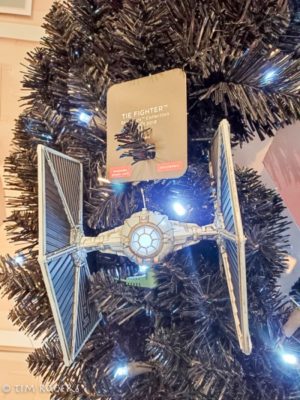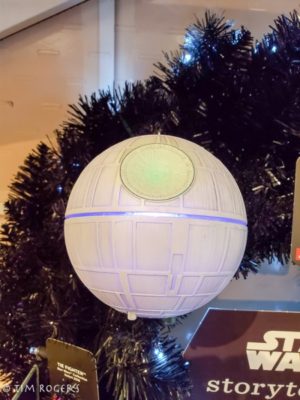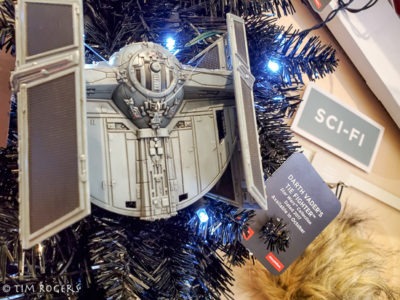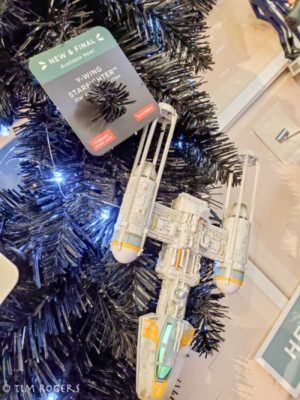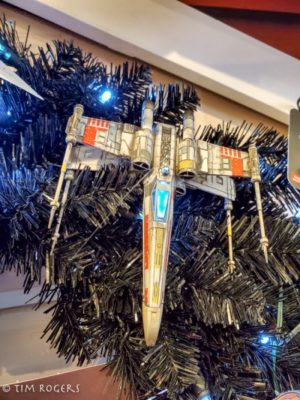 As in the past, these ships are rather large, so just make sure you have some space.
On the character front, you can find Boba Fett's head, Luke, and a Storm Trooper on a speeder bike.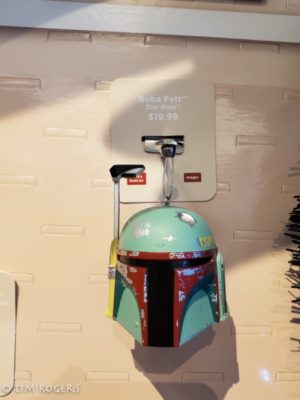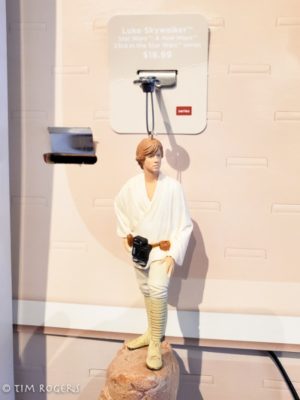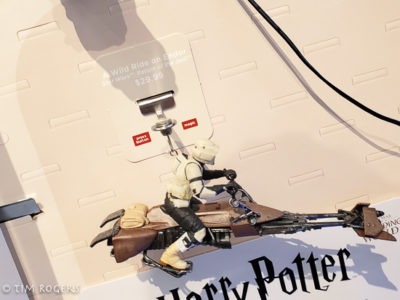 Harry Potter
So if you happen to be in line for Hagrid's Motorbike Adventure and think "I could use a bunch of Harry Potter things for my Christmas tree," then today is your lucky day.
Okay, okay. I know it isn't Disney, but as a theme park fan, who has finally visited the Wizarding World in the past year, I have to include the Harry Potter selections.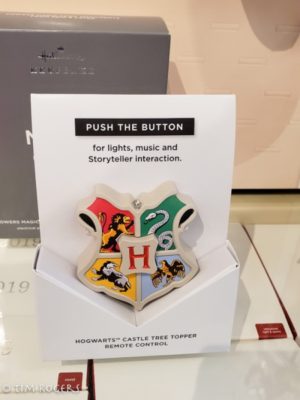 This year, Harry Potter gets the nod for the "storytellers" collection, which features ornaments that talk to and interact with each other, also including a rather impressive Hogwarts Tree Topper.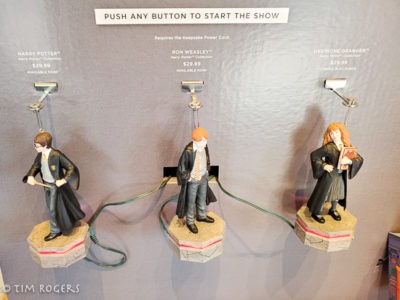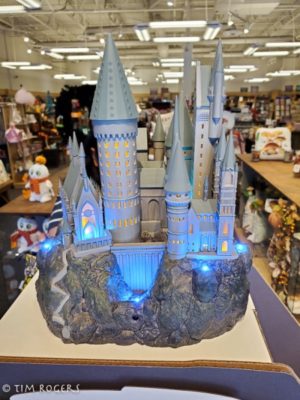 Lastly, there is a light up Weasley's Wizard Wheezes to make anyone's day a little better.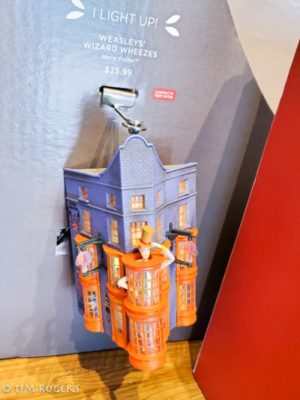 That's most of it for now, but as I mentioned, there will be several released as we get closer to Christmas, so keep your eyes open.
It may be hot and humid, but a wise Muppet once said "Wherever you find love, it feels like Christmas." Merry Christmas!
Do you collect the Hallmark holiday ornaments? Which one from this year's collection is your favorite? Let us know your thoughts in the comments, or on Facebook or Twitter!
Did you like this article? Make sure to share it with your friends! Check below for easy ways to share!
Want to visit a Disney Destination? Contact The Magic for Less Travel for more information and a free, no-obligation quote.

Incoming search terms:
Hakuna matada Christmas ornament
hallmark keepsake 2019 cinderella
https://www themouseforless com/blog_world/2019-disney-hallmark-ornaments/
mickey 2019 Christmas
mickey christmas 2019 hallmark
mickey christmas a year of