The Hollywood Brown Derby's Cobb Salad Recipe
|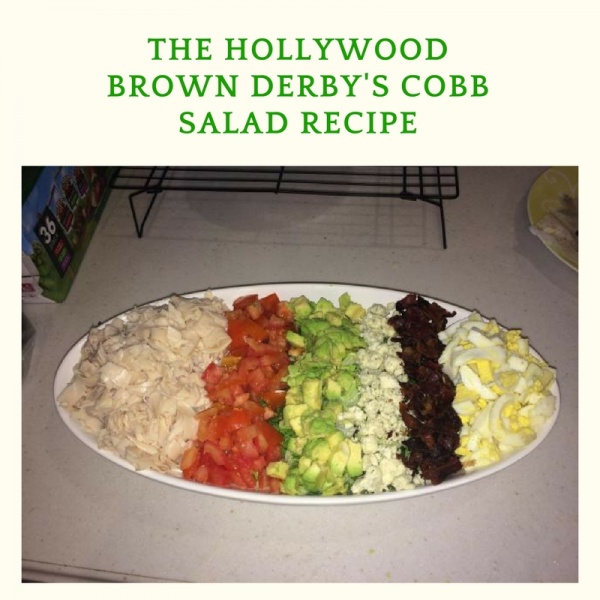 The first time I stepped into The Hollywood Brown Derby in Disney's Hollywood Studios, I knew exactly what I had to order. Their house specialty is a cobb salad, which is filling enough for an entire meal, but light enough so that you can keep touring the theme parks. When I found the recipe for this salad, I was excited, but unsure if I could make a simple salad as beautiful and delicious as the one I'd eaten. Luckily, this recipe is a gem.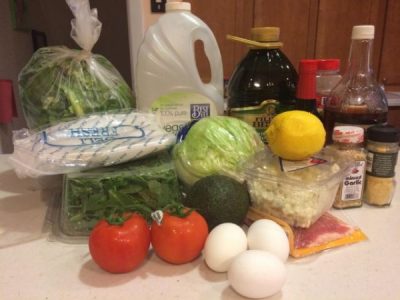 Ingredients for the salad
½ head of iceberg lettuce
½ head romaine lettuce
½ bunch watercress
1 bunch chicory
1 ½ cups cooked turkey breast (I used deli meat turkey)
6 strips of bacon
3 eggs
1 avocado
2 medium tomatoes
½ cup crumbled blue cheese (I used Gorgonzola, but pick your favorite)
chopped chives (optional)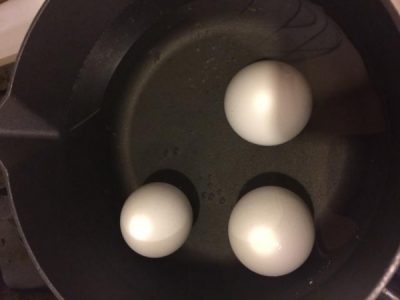 First, hard boil your eggs and then set them into a bucket to ice for a few minutes. The ice will make them easier to peel.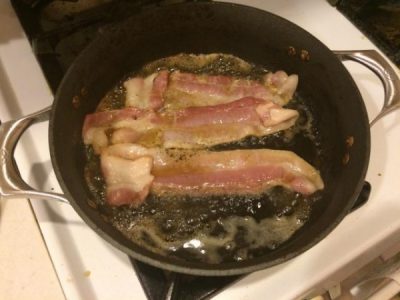 While the eggs are cooling, you can cook the bacon over a medium flame until it's nice and crispy.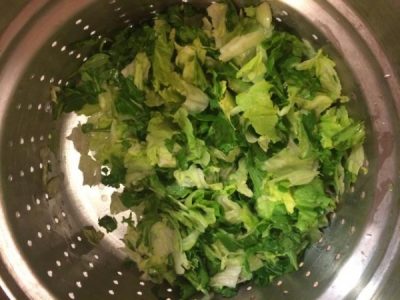 Then, chop your greens, turkey, avocado, and tomatoes into bite sized pieces. This may take some time, but it's well worth it in the end. Peel and chop the hard boiled eggs as well, and crumble the bacon.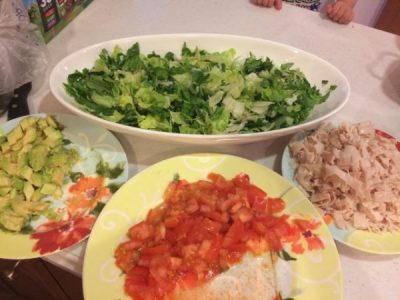 Next, use your lettuce, watercress and chicory to make a bed for the salad toppings. I like using a long oval bowl for presentation on this dish.
Now, lay your toppings onto the salad with each in a row. I place them from left to right as: turkey, tomato, avocado, blue cheese, bacon and then egg. I like to serve the salad on to the table like this and let each person toss their own ingredients onto their plates. While the salad is rich on its own, you can also add the Brown Derby dressing as listed below.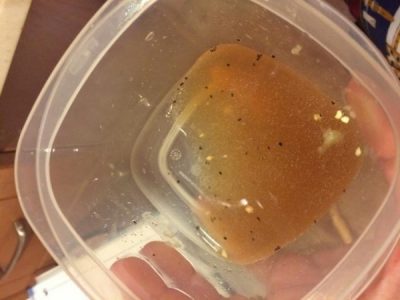 Ingredients for the dressing
1 ½ cups vegetable oil
½ cup olive oil
½ cup water
½ cup red wine vinegar
½ lemon juiced
1 tablespoon salt
½ tablespoon black pepper
1 ½ teaspoons Worcestershire Sauce
½ teaspoon ground mustard
½ teaspoon sugar
I thought the dressing was a little too heavy on the vegetable oil and would recommend cutting that ingredient in half. Otherwise, the Cobb Salad was phenomenal. This was the type of dish that feel elegant, but can also work for picky eaters by letting them pick from the portion of the salad they enjoy the most. It definitely takes longer than my typical salad recipe, but it's nice to have a salad that feels more like a meal than a side dish.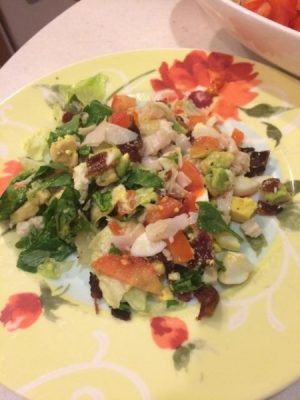 Have you tried the cobb salad before? What did you think? Share in the comments!
Did you like this article? Make sure to share it with your friends! Check below for easy ways to share!
Incoming search terms:
disneyworlds brown derby recipe for cob saad
brown derby cobb salad disney
can you just ordera cobb salad at the brown derby for lunch at disneyworld
disney Cobb Salad with Brown Derby Dressing