This post may contains affiliate links for your convenience. If you make a purchase after clicking a link we may earn a small commission but it won't cost you a penny more! Read our full disclosure policy here.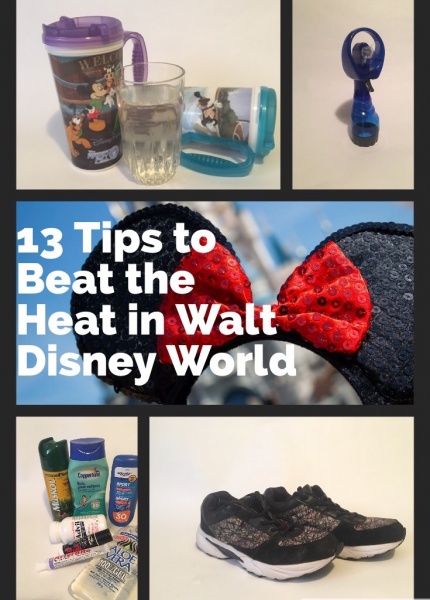 Central Florida is hot all year, but the summer can be unbearable at times. July tends to be the hottest month, with August not far behind. A misconception about traveling to Walt Disney World during the summer is that it's busy-that's no longer really the case. Of course there are peak times, but these days, summer typically tends to be lower crowds & shorter lines. As someone who comes from a place with a cold & chilly climate most of the year, traveling to Florida during the hot months can be tough. With that said, I go so often that I've become acclimated & know the best ways to beat the heat. Some of the best discounts happen in the summer time-and I have traveled down almost every month of the year! August to September is my typical travel time. Don't let the heat scare you away from a Walt Disney World vacation during the summer! Just keep in mind these 13 tips to beat the heat in Walt Disney World.
1) Stay Hydrated
This is an obvious one, but also the most important one. Water, water & more water. Even if you're not someone who normally drinks it, it's not an option during the summer. Keep fresh, cold water in your room & have a bottle every morning. Take some with you to the parks OR you can do what I do-get a FREE cup of ice water every time you pass a quick service restaurant. That's right! You can avail of free ice water at any quick service location on property. This is an awesome way to get that hydration.
Another tip if staying on site, get the refillable mugs! Both a great souvenir with unlimited water & pop at your resort. With alcohol being offered to guests 21 years of age & older at most restaurants on property now (while this is great), you'll definitely need to keep in mind to stay hydrated. I usually have one with my dinner, but also have water. If I'm drinking around the world, I grab both a beer & water in each country. If you're a pop or fruit juice drinker-that's fine too, but again, make sure you also drink lots of water! Hydration is key in not getting overheated, suffering from heat stroke or dehydration & also staying cool. Stay hydrated…I cannot stress it enough!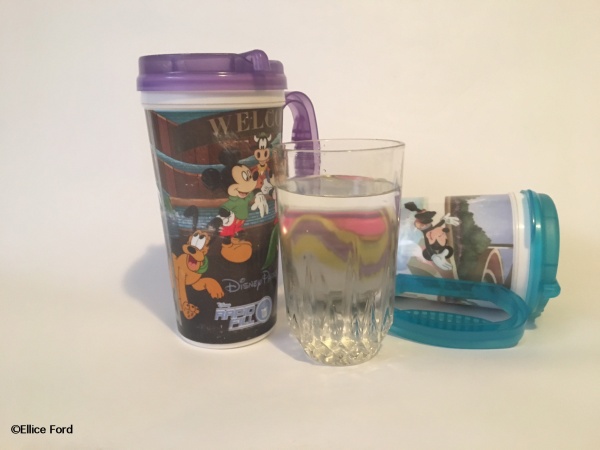 2) Wear a Hat
Even if you're from somewhere with a hotter climate & are used to the sun, wearing a hat is so important to avoid potential heatstroke & sunburn. If I don't wear a hat, I tend to get heat headaches from the sun & they're impossible to get rid of. So rather than risk that, I always wear my hat. I even invested in a Minnie ears hat! One of the best purchases I ever made. When I'm indoors or on a ride, I will always remove my hat to ensure I don't lose it. I just clip it on my backpack for easy access. Often times for photos, I will also remove it & slap on my Minnie ears! Again, even if you're someone who doesn't feel you need it, just keep one in your backpack in case!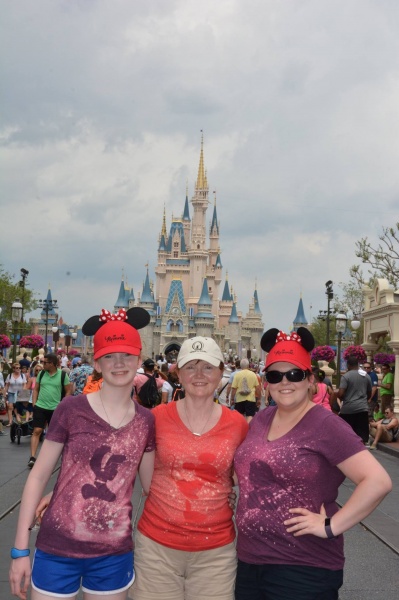 3) Wear Hair Up
This one applies both women & those men with long hair! I pretty much never wear my hair down in Walt Disney World. It is just too hot an uncomfortable! If I am going to a nice meal I usually will, but for the most part, it's in a bun or ponytail. Not only does this make life simpler on those early mornings, it also keeps me cool. Again, if you're from a hotter climate this may not be necessary, you can judge for yourself! Maybe throw a few clips & hair elastics in that backpack for if you do get hot!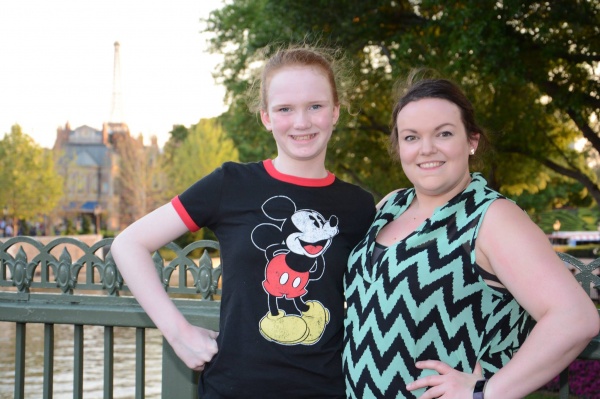 4) Wear Cool Clothes
Dress for the weather! Wear shorts, skirts, dresses, t shirts, anything but sweaters & jeans! You will melt either way, but at least if you're dressed accordingly you are bound to stay cooler.
Also pack those ponchos! It rains many days in the summer in central Florida. Disney Parks sell a cute little poncho with Mickey on them, but I usually pack ones from home. Pro tip: Pack a ziplock bag to keep everything else in your bag from getting wet when you have to put it away!
5) Wear Proper Footwear
While this isn't so much a tip for staying cool, if your feet hurt, your whole body will hurt which will affect everything else! As hot as it is, avoid sandals unless you're used to long days on your feet in those particular sandals. Flip flops & sandals such as these are going to cause pain to even the most seasoned traveler. I wear comfortable sneakers, usually with a memory foam insole. Park days are long days & when we get back to our resort, the pain kicks in. I actually have a lot of medical issues with my knees, hips & feet. If you're in a similar situation, I highly suggest consulting your doctor for orthotics and/or medication. Also don't overdo it! Give your feet a break. Pack Epsom salts for a nice foot bath each night. Invest in a good pair of athletic sneakers for your trip, you won't regret it!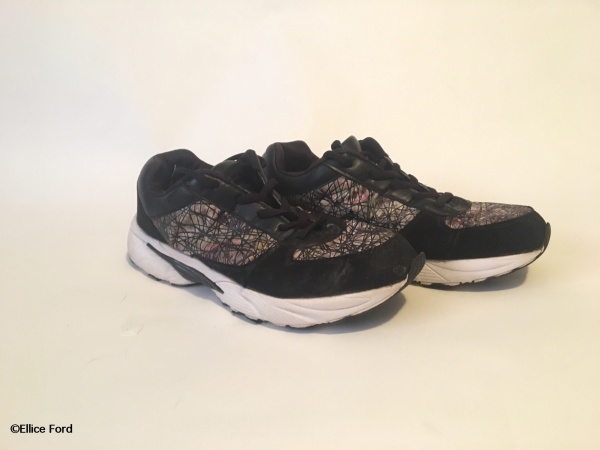 6) Cooling Towels
Another one of the best purchases I have made for Disney vacations is a cooling towel. There are various brands of cooling towels, such as Frog Toggs, that can be purchased almost anywhere. I bought mine at Wal-Mart. They are basically this neoprene/elastic kind of material. You drown them in icy cold water when you leave for the day, ring them out and they hold the coolness/water pretty much all day long! I typically only have to make them wet again once or twice. You can wear them draped around your head, neck, back, whatever you feel you need to keep cool. This is honestly one of THE best ways to keep cool on a day at the parks. It doesn't sound like it would make that much of a difference, but trust me, it does! It's like MAGIC! And don't worry about looking silly in the parks wearing one for 2 good reasons – 1) Everyone does it! 2) You're enjoying the parks & staying cool!
7) Pace Yourself
Don't overdo it! Don't over plan or over exert yourself. This is particularly important with children, but I feel it is important for guests of all ages. Park days can be exhausting even without throwing the heat into the mix. Mange your expectations and if you need a mid day break-take it! Head to your resort and take a nap or enjoy some pool time. Plan to do your park touring during the coolest times of the day, in the morning & evening. During peak heat hours, take a break or head to some A/C for as long as you feel is necessary. See my next two tips for some other peak heat suggestions!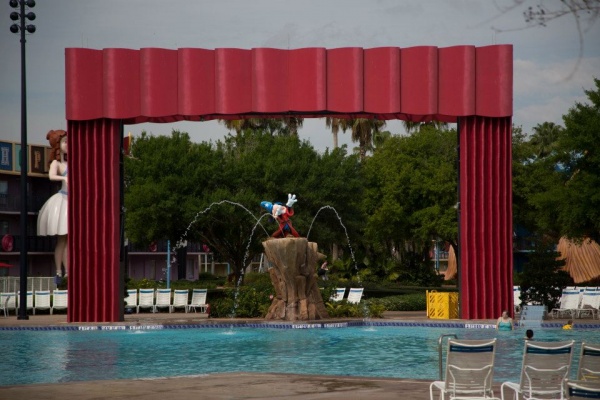 8) Dine During Peak Heat Hours
Walt Disney World has some fantastic dining options-both table service & quick service options! It's one of my favorite things to do each trip. I suggest taking advantage of your dining during peak heat hours, like mid day and early evening. Tackle the parks during cooler times of the day, like morning & evening! Take as long as you need to recoup & cool off before heading back out in the parks. Check out our list of the best & worst dining during the summer.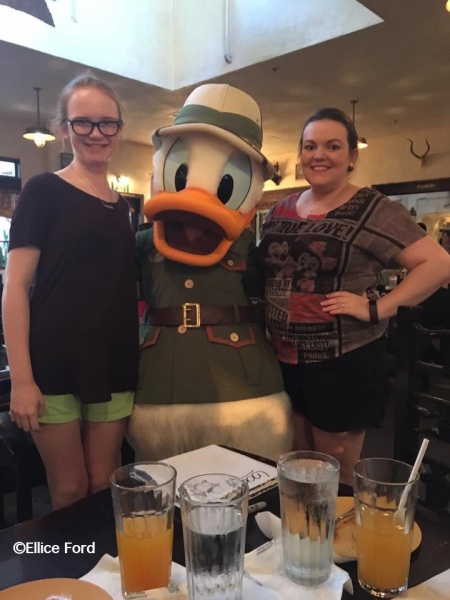 9) Take Advantage of Any & All Air Conditioning
When I say any & all air conditioning, I mean all! Walk through the shops on Main Street, dine in the air conditioning, choose rides that have air conditioning to cool you down & take advantage of those indoor shows! Some rides have an outdoor queue and can be overwhelmingly hot during the summer. I'd suggesting booking your FastPass+ for those queues and doing standby for those that offer A/C! Big Thunder Mountain Railroad, Expedition Everest & Kilimanjaro Safaris are just some queues that I find particularly hot. Check out our list of best & worst queues during the summer!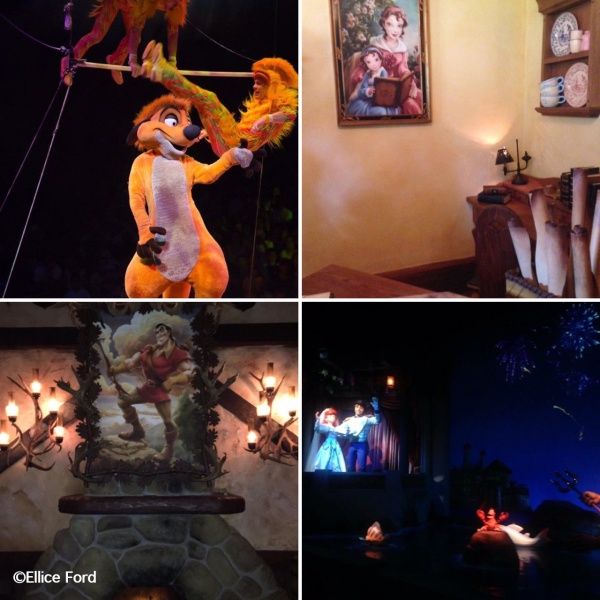 10) Splash Pads/Cooling Towers/Spray Bottles
Throughout the parks you will notice some splash pads and also cooling towers that spray out some mist to help you cool down. Always stop at these to get yourself refreshed! Something so simple that can make a major difference. Another great item to use is the fan/spray bottles. These can be purchased in the parks or at any department store.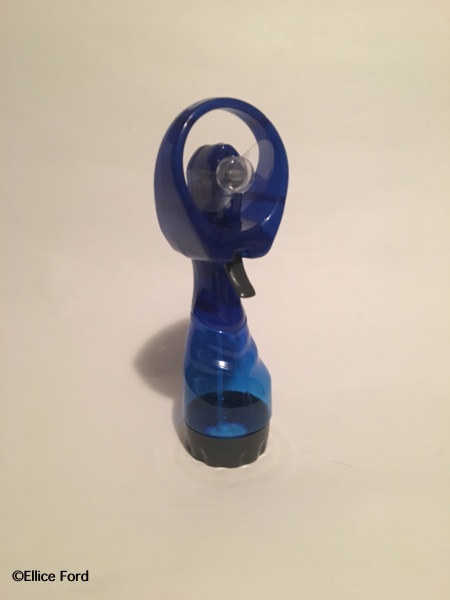 11) Pack The Necessities in Your Park Bag
Some important items I always throw in my park bag are; ibuprofen, sunscreen, sunburn after care & bug spray. Ibuprofen is important for those heat/tension headaches you may get, like myself. Ibuprofen is an anti-inflammatory so it is better than tylenol. Sun care is of course important to keep you protected & keep you treated in the case of burns. And lastly, while you may think there is no bugs in Disney-there are! Some of which can be dangerous or cause big stings-so be prepared & pack bug spray. If you forget-usually the carts in the parks carry it for free!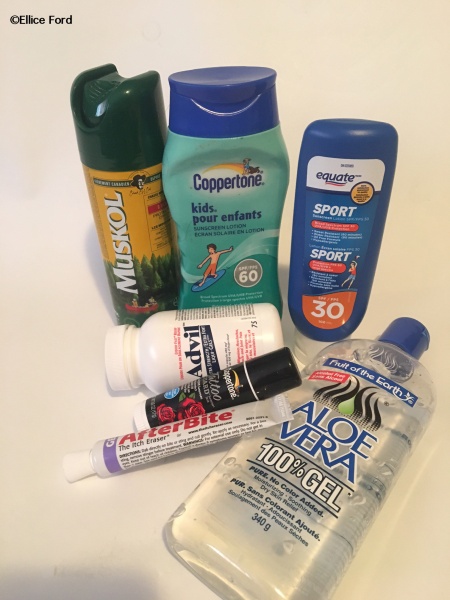 12) Indulge in Cool Treats
Take advantage of the various ice cream shops around the parks & resorts, like the Plaza Ice Cream Parlor, Beaches & Cream, Ample Hills Creamery or keep it simple with a Mickey ice cream bar! This is both delicious and keeps your body temperature down.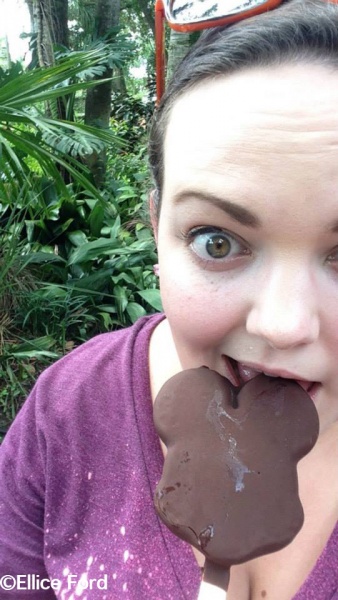 13) Pool Time
The resorts have some awesome pools. Not to mention the two amazing water parks at Disney World! Be sure to take some time to enjoy these things. This is honestly the best way to keep cool. If you need a mid day break from the sun-head to your resort & jump in the pool! You'll feel refreshed and ready to head back after.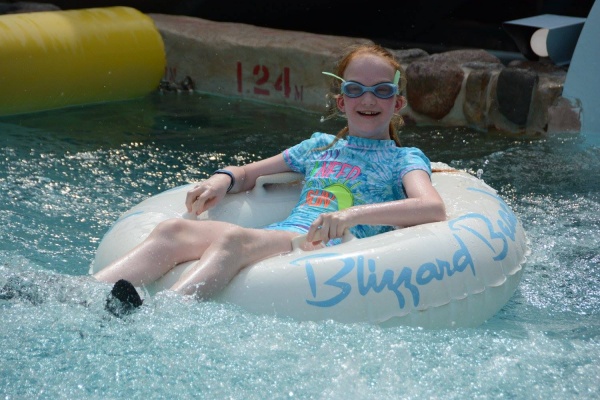 Lastly, take all of these tips and enjoy your summer Walt Disney World vacation to the fullest. Be prepared for the heat, but don't be afraid of it. Tackle your plans & take everything into consideration. Happy planning!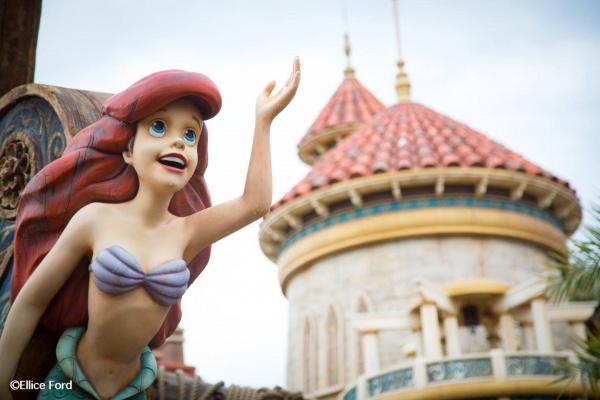 What are your best tips to beat the heat at Walt Disney World? Share in the comments, or on Facebook or Twitter.
Did you like this article? Make sure to share it with your friends! Check below for easy ways to share!
Incoming search terms:
https://www themouseforless com/blog_world/13-tips-beat-heat-walt-disney-world/