This post may contains affiliate links for your convenience. If you make a purchase after clicking a link we may earn a small commission but it won't cost you a penny more! Read our full disclosure policy here.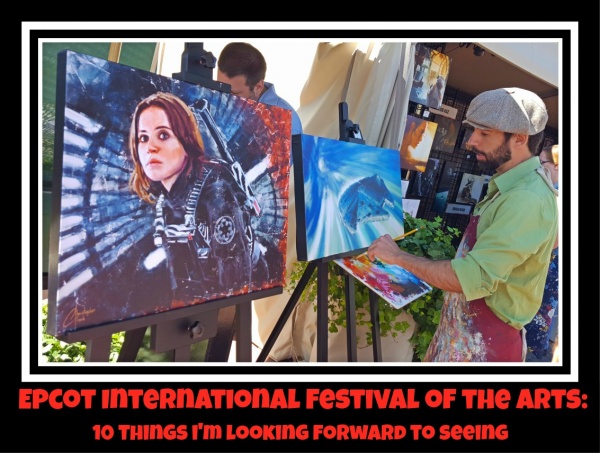 The Epcot International Festival of the Arts is Epcot's newest festival and an opportunity for guests to celebrate all kinds of art. I had the chance to check out the festival this year and fell in love!  I was so excited to hear that it is returning and even expanding in 2018. The festival will take place from January 12 through February 19. My original plan for this post was to rank my top 10 favorite things from the festival, but as it turns out, I loved it all!  So, here they are in no particular order:
The Food
The International Food and Wine Festival gets all the attention when it comes to unique food, but the food at the Festival of the Arts was fantastic! A lot of effort was put into making the food look artistic and original. They did a great job because the food was gorgeous and tasty! I expect that food will be one of the highlights of next year's festival as well.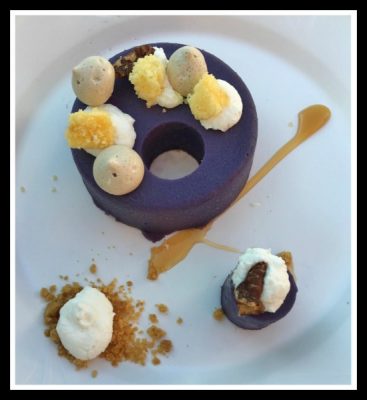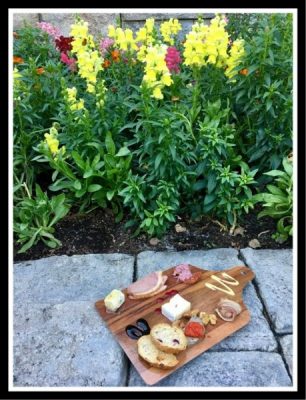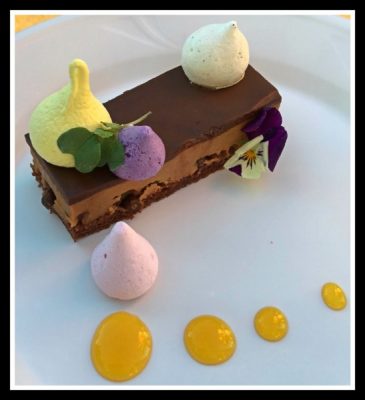 The Entertainment
No festival would be complete without some special entertainment. The Disney on Broadway performances at this festival were absolutely phenomenal!  I had the opportunity to see Kissy Simmons and Alton Fitzgerald White perform songs from The Lion King, as well as songs from other Disney shows. They were incredible! You definitely want to check out one (or more) of these performances if you have the chance.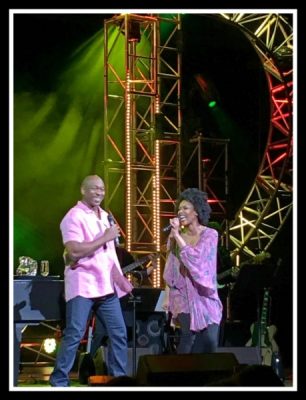 The Art
If you enjoy different forms of art, you will love this aspect of the festival. There were booths set up throughout the park to purchase all kinds of art, both Disney themed and non-Disney themed. Many of the artists were present and available to talk to guests about their work. I purchased a photo of the Wishes fireworks show and the photographer was kind enough to autograph it for me. This was a nice touch!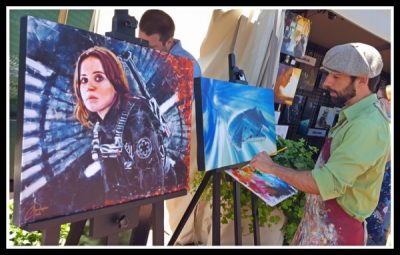 There were also opportunities to see art "in action" especially around the World Showcase. We encountered several artists working on projects throughout the day. Some of my favorites were chalk art done right on the sidewalk. Beautiful!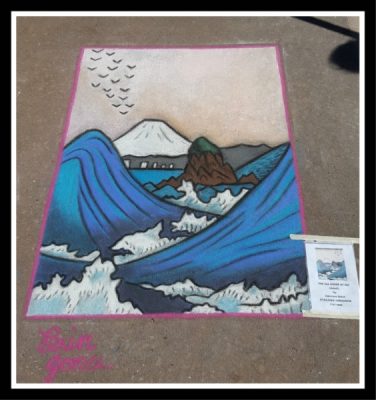 The Seminars
A variety of art themed seminars were offered to guests at last year's festival. Seminars varied in in price, but some were even free to guests. I was fortunate enough to attend a seminar with Disney legend Marty Sklar where he spoke about his years as an Imagineer. This was a once in a lifetime experience and I enjoyed every minute of it. When Marty passed away earlier this year, I was so thankful that I had attended that seminar and had the opportunity to shake his hand.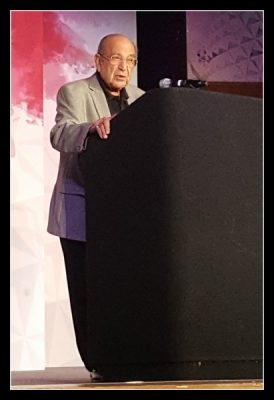 I expect that this year's seminars will be equally intriguing.  Make sure to stop by and hear how artists like Mary Blair and Herb Ryman influenced the Disney parks. Or sign up to learn about floral arrangement, animation, or calligraphy.  Even if art isn't your thing, there are plenty of food themed seminars available. There is certainly something for everyone!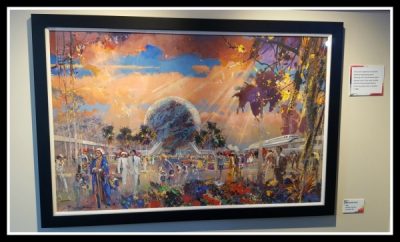 The Scavenger Hunt
Just like other Epcot festivals, this festival had a special scavenger hunt for the kids…and adults! Last year's hunt was Figment themed. Classic paintings featuring Figment were placed throughout the World Showcase and it was our job to find them. For a small fee (I believe it was around $7) you could purchase a map for the scavenger hunt. Once you have found all the paintings and placed all of the stickers on your map, you can redeem your map for a prize. You also get to keep the map! Last year's prize was a choice of one of four fun Figment magnets. Tip: You don't actually have to complete the map to receive your prize, but you should. It's fun!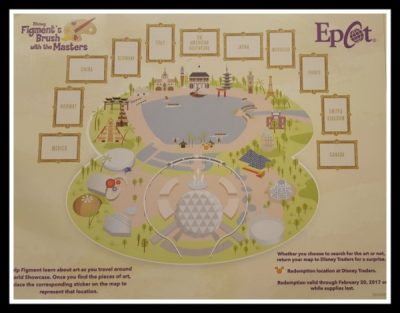 The Merch
Surely you will want to take home a souvenir from your visit to the International Festival of the Arts. I picked up a really cute Figment Tervis that I absolutely love. The usual items such as hats, shirts, and coffee mugs were also available. Of course, there were also plenty of opportunities to purchase artwork as well. The only thing missing was pins! There were no pins specific to the festival last year, but hopefully that will change this year.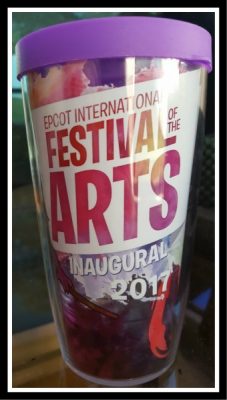 The Photopass Opportunities
Several unique Photopass locations were set up around the park for guests to have their picture taken inside some classic art pieces. This was a lot of fun! We met a very creative Photopass photographer who took this whole experience to the next level. We had our picture taken and got a lot of laughs out of the experience. Make sure to stop by for some fun memories to take home with you!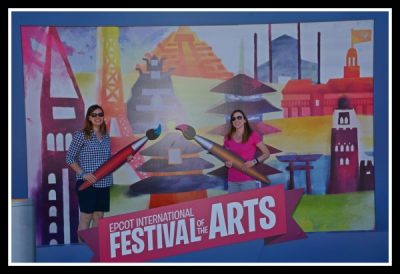 The Interactive Art
At the International Festival of the Arts, you won't just have the opportunity to look at art, you will have to opportunity to make art of your own! There were stations all around to work on art like origami and places for kids to do small projects.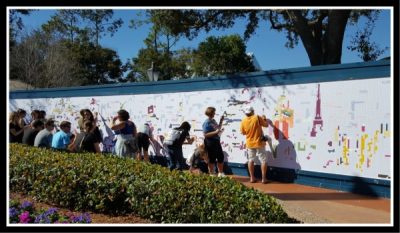 One of my favorite opportunities was being able to paint part of a large mural. Each guest was given a dish of paint and instructed to paint 7 squares of the mural. This is pretty much fool-proof, so even if you have zero artistic talent (like me), you can participate. The mural wall started out blank, but as the day went on, we could see the images start to develop. After a few days (or less depending on how many guests are there) the mural was complete!  It was awesome to take part in completing the mural. I hope this will be back!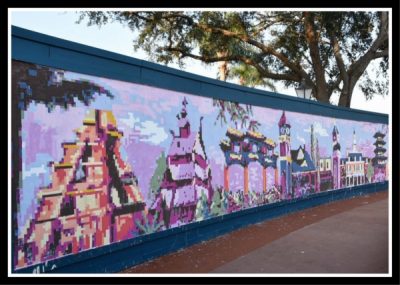 The Weather
This festival has a weather advantage in my opinion. It falls in January and February when the weather in Florida is typically very nice. Temperatures drop a little bit and there is usually less rain, making it a great time to walk around Epcot and enjoy all the festival offerings.
The Smaller Crowds
I honestly hate to reveal this little secret because I don't want it to change! Once the holiday crowds disperse, Epcot usually becomes far less crowded. While I have waited in very long lines at the Food and Wine Festival, that was not the case at this festival. There were usually only a handful of people ahead of me to purchase food and drinks. I'm not sure how expanding the festival to 7 days a week will affect this, but I hope the crowds stay relatively low this year.
Dare I say that even though this will only be the second year of the festival that it is already my favorite? I loved every aspect of it. The food, the art, the activities, and the seminars. I cannot wait to go back and see what Epcot has in store for guests this year!
Do you plan to check out the International Festival of the Arts? What are you looking forward to most? Share in the comments.
Did you like this article? Make sure to share it with your friends! Check below for easy ways to share!