This post may contains affiliate links for your convenience. If you make a purchase after clicking a link we may earn a small commission but it won't cost you a penny more! Read our full disclosure policy here.
You've probably heard by now about the Pirate-themed rooms that the Walt Disney World Resort added to the Trinidad South building a few years ago. These rooms were remodeled and given a pirate-y overhaul in keeping with the tremendous success of the Pirates of the Caribbean film franchise. My husband and I were fortunate enough to stay in one of these rooms in July of this year. Our room was an accessible one (we were assigned the room category) and included two double beds. Below are some photos showing the lay land (or ship, ARRRRGGHHH!) and will give you an idea of how magical these rooms really are!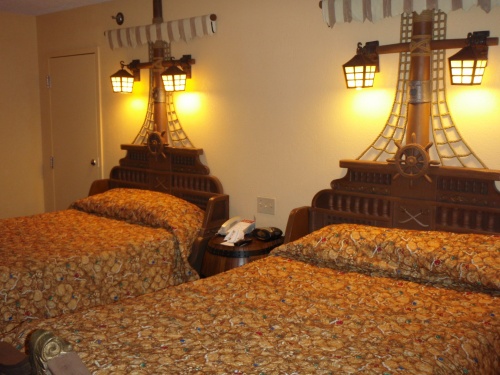 Have you ever wanted to sleep in a pirate ship? We'd never thought
about it either but how cool are these beds?!?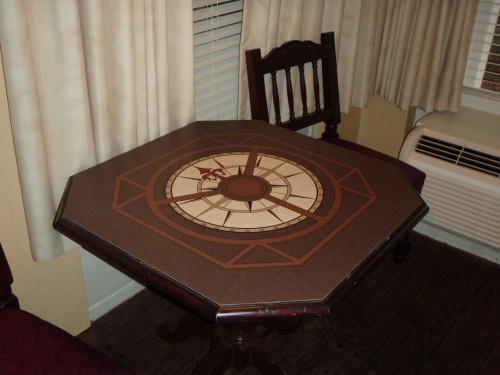 You can work, eat, relax, sort through photos on your laptop or chart a course!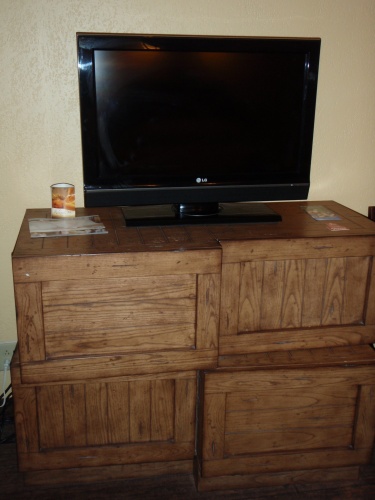 The dresser is themed incredibly as a large stack of crates.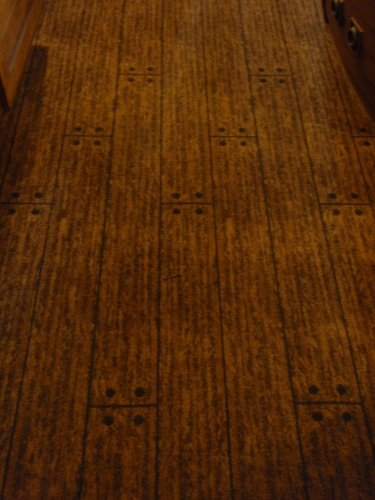 The carpet throughout the room has a plank print giving it the appearance of a ship's deck.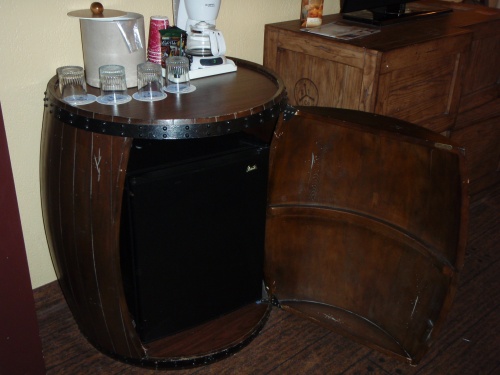 A large barrel opens to reveal the hidden mini fridge.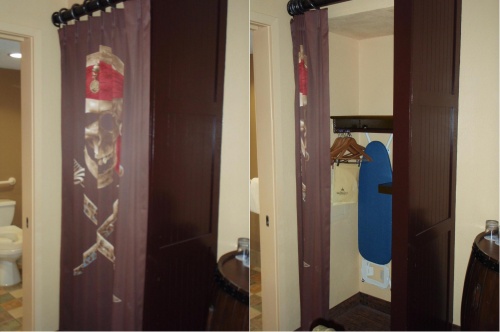 The closet area is hidden by a skull and crossbones printed curtain. Non-accessible rooms would
utilize the curtain to separate the bathroom area. The "closet" would be located in there as well.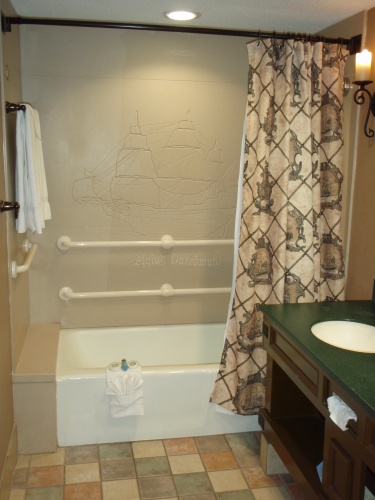 The pirate theme carries over to the bathroom including fixtures and even the shower wall.
A large etching of the Flying Dutchman is located on the shower wall.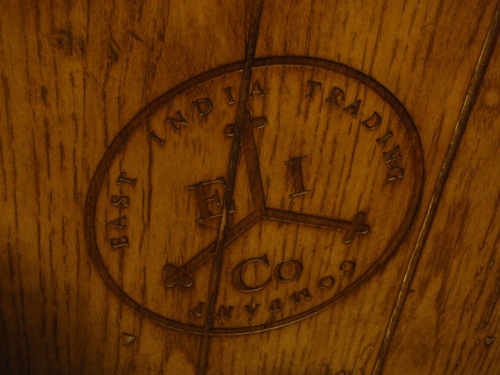 The panels of the dresser crates bear the brand of the East India Trading Company.
No, Captain Jack won't be tucking you in at night and I promise that Davy Jones is not hiding under the bed. The rooms cost a few dollars more per night but I think it was worth it to enjoy the fun theme and get to experience something new. I highly recommend trying them out. They might be just the thing to keep the magic alive and put a twinkle in the eye of your little pirate as they settle down for the night!