This post may contains affiliate links for your convenience. If you make a purchase after clicking a link we may earn a small commission but it won't cost you a penny more! Read our full disclosure policy here.
By Ann Dunnington
The Walt Disney World Resort has so many options when it comes to how to get there, where to stay, where to eat, what to ride, how long to stay…. the possibilities are endless.  If you're a Disney veteran like myself, you have most likely tried the various options and have catered your trip to what you have liked the best over the years.  Today, I would like to share my "would you rather" opinions with you, and I'd love to hear what YOUR opinions are, too!  Be sure to share them on our Facebook Page!
Transportation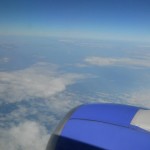 Drive vs. Fly?
For us, the faster we can get to Disney, the better.  Even if we have to pay a bit more for it, we think that the time savings is well worth the cost.
Rent a Car vs. Disney's Magical Express?
My husband and I have food allergies (gluten and soy), so we like to have the ability to drive to Publix or Whole Foods as needed.  We also like the option of hopping in the car and driving to the various parks and Downtown Disney, rather than waiting for Disney's transportation.  This, of course, depends on what park we're going to, which leads me to my next question…
Drive vs. Disney Transportation to the Magic Kingdom?
Honestly, you can't beat Disney Transportation on this one.  Parking at the Transportation and Ticket Center isn't a HUGE deal, but it's not as convenient as the parking situation at the other three theme parks.  Even if you have to wait 10-20 minutes for a bus to pick you up from a non-Magic Kingdom area resort, it's well worth it to be dropped off right in front of the park.
Drive vs. Disney Transportation to Epcot, Hollywood Studios, or Animal Kingdom?
It depends on where we're staying.  This upcoming trip we're staying at the Boardwalk Inn Villas, so we'll most likely hop on the Friendship Boat to take us to Hollywood Studios and Epcot…. or maybe just walk.  We'll definitely drive to Animal Kingdom, though.  If we were staying in a Value or Moderate resort, we would drive to the three parks.
Resorts
All Star Resorts vs. Pop Century Resort?
Rent DVC points to stay in a Disney Vacation Club hotel.  (Haha…  but really.)  If you have read my previous articles, you know that we're big fans of renting DVC points to stay in a villa.  It gives budget-minded travelers the option to stay in a really nice hotel for a fraction of the price.  However, if I had to choose between the All Stars and Pop Century, I would pick Pop because of its refurbished rooms and close proximity to Art of Animation (which I would have put into the options, but it's a bit too expensive for me to consider it a Value resort [personal opinion]).
Port Orleans Riverside vs. Port Orleans French Quarter?
French Quarter- it's a smaller, more intimate feel.
Magic Kingdom Area DVC vs. Epcot Area DVC vs. Animal Kingdom Villas ?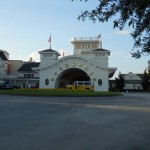 This is a tough one.  It all depends on the budget for that year.  We love Epcot, so my initial hunch is to pick either the Boardwalk or the Beach Club for the convenience factor, but I do have to say, we LOVE the look of the Wilderness Lodge.  And you can't go wrong with the dining at the Animal Kingdom Villas!  To pick just one, I'm going to pick Epcot Area DVC's (specifically the Boardwalk due to its lower price compared to the Beach Club) because you can't beat the location and the atmosphere, especially since we don't yet have children.
Onsite vs. Offsite?
No brainer.  We would pick onsite over offsite any day.  When you stay onsite, you are totally immersed in the magic, the service can't be beat, you have the option of participating in Extra Magic Hours, and you're so close to everything.  We have stayed offsite in the past, but for us, the experience really doesn't compare to staying onsite.
Dining
Table Service vs. Counter Service?
Generally, we prefer to eat breakfast in the room, bring along a packed lunch and snacks, and eat an early (4:30pm) dinner at a Table Service restaurant.  I enjoy talking with the chefs about the different options we have regarding our food allergies, and normally during an early-bird dining time the restaurants are fairly empty and much more relaxing.
Buffet vs. Sit-Down Table Service?
Something about buffets gives me the heeby jeebeys.   I don't know if it's because it's flu season and the thought of all of those guests sharing the serving spoons and spreading germs freaks me out, or if it's because of my gluten intolerance that I'm concerned about cross-contamination amongst dishes… probably both.  For us, we avoid buffets and do sit-down table service meals.  Again, we don't have any kids yet, so character meals don't really appeal to us.
Jiko vs. Sanaa?
Sanaa.  Great food, less expensive.
La Hacienda de San Angel  vs. San Angel Inn?
La Hacienda de San Angel.  Yes, it's hard to beat the atmosphere of the San Angel Inn… but to us, the food doesn't even compare.  You can really tell that the chefs put a lot of care into their meals, and the ingredients are always so fresh!
Tutto Italia vs. Il Mulino?  
I have not been to either of these restaurants since being gluten free, but before my gluten free life, Il Mulino in the Walt Disney World Swan would win every time.  Excellent service, quiet atmosphere, and delicious authentic Italian food (yes, I'm Italian…. this is important to me).
Main Street Bakery vs. Babycakes?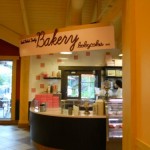 Hello Babycakes!!  This is totally a shameless plug for the gluten free bakery that is Babycakes at Downtown Disney.  We love all of their bakery items, and they always serve them up with a smile.  Oh, should I mention that the Main Street Bakery is being taken over by Starbucks.  No thanks.   (Editor's note:  Starbucks is not completely taking over the Main Street Bakery.  The Bakery will still exist and serve many of the items that were originally offered at the shop previously.  Please see the Whistle question for more information regarding Starbucks on Main Street.)
Attractions
Wishes vs. Illuminations?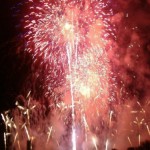 DUCK AND COVER!!  Everyone is going to have a different opinion on this one.  I, being the predictable Epcot lover that I am, have to pick Illuminations.  I love the music (before, during and after the show), the fire explosions, the atmosphere, the fireworks, and yes, even the spinning globe.  And since I'm staying at the Boardwalk next trip, I'll be able to walk right back to my room when it's over, instead of being funneled down Main Street to then wait for the next monorail, ferry, or bus.  No hard feelings, Wishes, I love you too…. just not as much as Illuminations.
Soarin' vs. Star Tours?
Soarin' all the way.  The only thing that I prefer with Star Tours is the quality of video, because let's face it- Soarin' has seen its better days.  But the music, the scents, the wind in your hair… that still makes Soarin' one of my favorites, and my pick over Star Tours.
Space Mountain vs. Big Thunder Mountain Railroad?
These are difficult to compare, but my vote goes with Big Thunder Mountain.  I like to see where I'm going when I'm on roller coasters…
Hall of Presidents vs. The American Adventure?
Hall of Presidents.  I just think it's so neat how the Imagineers captured the different quirks and details of all of the past presidents.
Old Figment or New(er) Figment?
I prefer Imagination in the Imagination pavilion, rather than the 5 senses…. so call me a purist, but I vote for old Figment.  And the Dreamfinder.  BRING BACK THE DREAMFINDER!!  [steps off soapbox]
Magic Carpets of Aladdin or Dumbo?
Dumbo.  I don't like being spit on.
Haunted Mansion or Tower of Terror?
These are completely different rides, but if I had to pick just one to do in a day it would be the Haunted Mansion.  In the front row.  With my hands up, screaming my head off.  There's just nothing like it.So there we have it.  We all have our favorites, and there are many more things I could have listed above.  If you've made it this far, These are solely my opinions, and I would love to hear your "would you rather" opinions, too!