This post may contains affiliate links for your convenience. If you make a purchase after clicking a link we may earn a small commission but it won't cost you a penny more! Read our full disclosure policy here.
By: Ann Dunnington
It's a time honored question for us Disney fans.  Every time we tell people we are once again going to a Disney Park for our vacation, people inevitably ask "Why? Why keep going back? Isn't it just a kiddie park?"
For many people not inside the Disney Bubble, families often end up taking the once-in-a-lifetime trip to the Walt Disney World resort and thinking that's enough. What would make you keep going back?
After taking that once-in-a-lifetime trip, many families (including ours!) get drawn into the Disney Bubble and return time and time again! We are now one of those families that make the every-other-year pilgrimage to the Orlando area.
There are a number of reasons for returning to Walt Disney World for your vacation destination.  Here are a few reasons our family decides to come back to the Magic:
The Details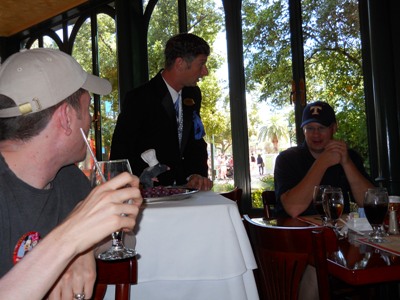 Disney Imagineers do such a wonderful job of immersing visitors to the Walt Disney World resort in the storytelling.  At Les Chefs de France in Epcot, for example, Little Chef (Remy from the movie Ratatouille, if you were unaware) was added for a little extra Disney flair.  This restaurant serves wonderful food, which is all very well and good on its own, but adding in this extra bit of storyline keeps guests immersed in the magic and is a nice little surprise for those who weren't expecting it!
The Guests are Special

Walt Disney World is one of those places where families go to celebrate special occasions.  My husband and I generally go back around the time of our anniversary and we're always sure to get our "We're Celebrating" buttons!  Wearing this bit of "flare" typically gets you noticed by cast members.  As we walk by, Cast Members would often say in a cheery voice, "Happy Anniversary!"  How nice it is to have your special occasion noticed and celebrated!  Outside of the salutation, while wearing these buttons, we have been honored as Friendship Boat captains, picked to be in the Studio Backlot Tour and have been given many a free dessert at the restaurants.  (Of course, it is always best not to assume that you will be given perks for wearing a Celebration button but when they do end up happening, it certainly is extra magical!)  The Cast Members always go above and beyond to make guests feel special and welcome whether you're celebrating something special or not.  Cast Members really do make all the difference.
Ease of….EVERYTHING!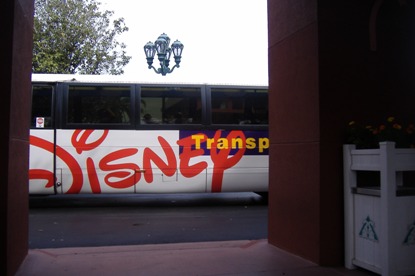 Disney makes it so easy to leave your cares at your doorstep.  Basically all of the thinking that you would need to do on other vacations you may take is done for you.  Take transportation, for example.  Disney will pick you up from the Orlando International Airport, drive you to your hotel and drop off your bags for you for free!  Then, once on property, you can take the monorail, bus, boat or walk to wherever you want to go on property also for free!  It sure does save a lot of stress, especially when you're tired from a day of park touring.  Simply hop on a bus and let Disney do the driving while you relax and enjoy the view.  You can literally forget about the real world, which is something we all need, right?!
Have food allergies?  Disability?  NO PROBLEM!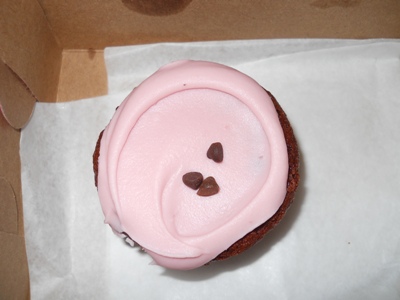 There is no other place that we can go with our family that so efficiently accommodates food allergies, disabilities or any type of special request.  Our family is gluten-free and we have no hesitation dining in any Walt Disney World restaurants.  Our favorite bakery, Babycakes NYC, has a location at Downtown Disney and accommodates the most common food allergies and dietary requests.  We simply love them!  Our favorite dessert is the cupcake-sized brownie.  My mouth is watering just thinking about it…and I'm not going to lie, we may have had one of these for breakfast one morning.  Hey, it's vacation, right?!  No matter what your allergy, limitation or disability, Disney goes above and beyond to make sure you are comfortable and have everything you need.
There's ALWAYS Something New
There is no way that you can do everything the Walt Disney World resort has to offer in one trip.  With so many hotels, restaurants and attractions you have to go back a few times to even scratch the surface.  The best thing is that it will never get old and you will never run out of things to do.  There will always be a new attraction, restaurant or experience.
IT'S FUN!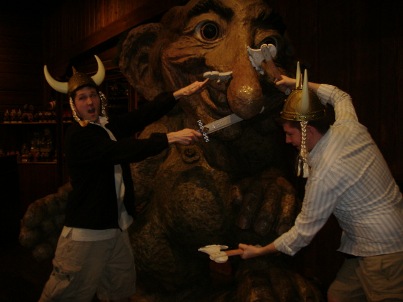 Where else are you encouraged to become a kid again?  Need I say more?
Walt Disney World is where memories are made and the more you go the more great memories you'll have.  Our family just can't get enough and it is certain that we will return for many years to come.