This post may contains affiliate links for your convenience. If you make a purchase after clicking a link we may earn a small commission but it won't cost you a penny more! Read our full disclosure policy here.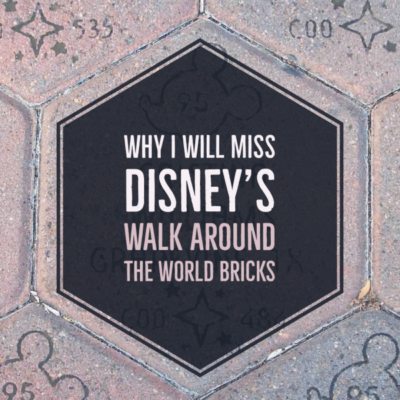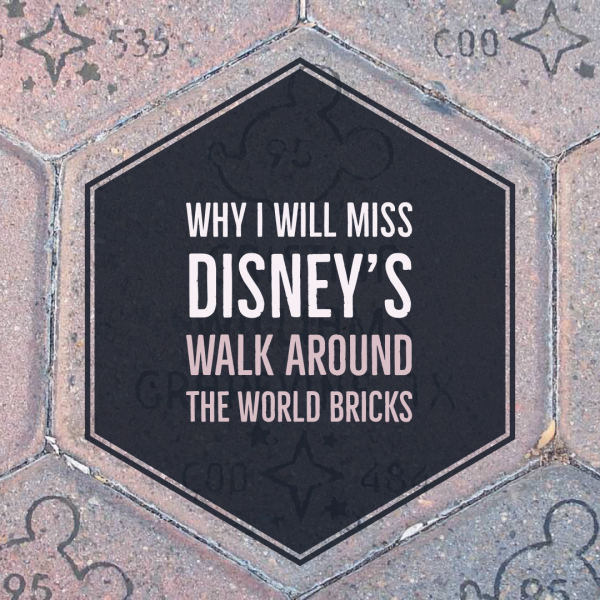 In 1995 my parents took me on my first big trip to Walt Disney World. It was for my 11th birthday, and I was so excited! To commemorate the trip my parent's purchased a Walk Around the World brick. They presented me with the certificate in the morning and later that day we went to find my brick.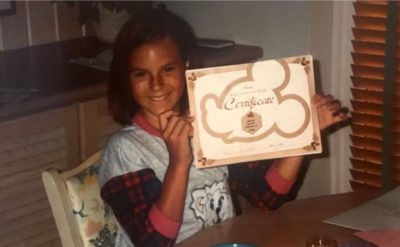 I was so excited to be a part of Walt Disney World.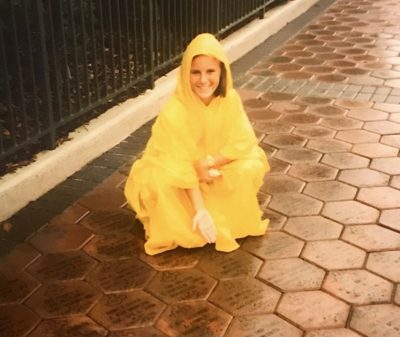 On my first trip back to WDW in 2007, my then boyfriend and I wanted to visit my brick. We stopped at City Hall in the Magic Kingdom to find the location of my brick. I was given the general area, as there wasn't a good map kept of the placements. I was also told my brick was only guaranteed for 10 years, so it might not be there. It took a while to find the brick on the walkway to the Contemporary. But 11 years later and it was still looking good.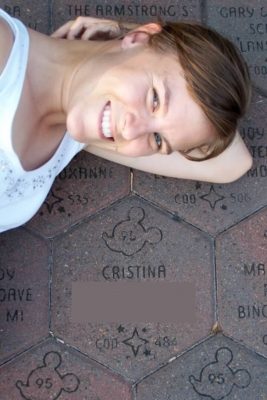 Recently Disney announced that they would be "retiring" the Walk Around the World in their process of restructuring the Magic Kingdom entrance. Walt Disney World is expecting very large crowds for their 50th Anniversary in 2021, so I understand the need for the redo. But I am devastated that there is no way to save my brick.
Disney is allowing original Walk Around the World participants to purchase a commemorative legacy paver for home at a discounted price. It's nice…but not the same.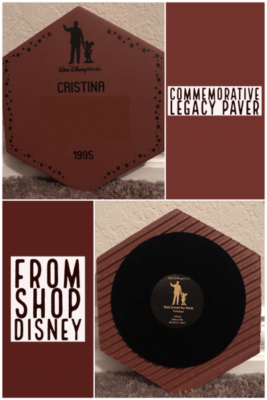 I have so many wonderful memories from that first family trip in 1995. I feel like losing this brick is like losing a part of those memories.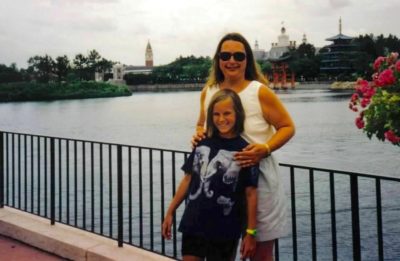 In May, my husband took me back to find my brick and say goodbye. These bricks have seen better days but I am still very sad about the loss of this special memento. I might have cried a little…ok a lot, as I left my brick for the last time.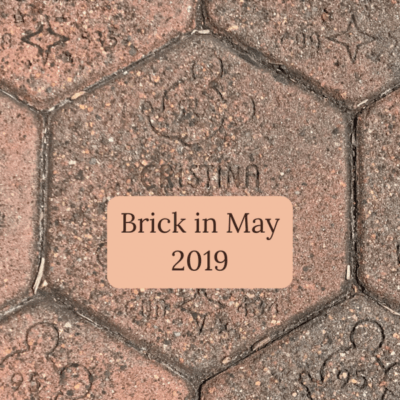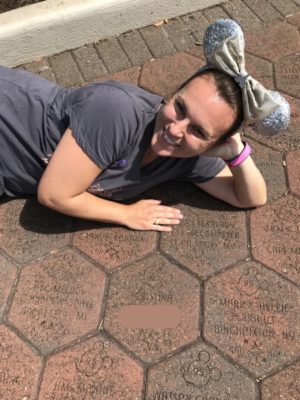 This brick has been a part of my Disney memories for 24 years and the walk from the Contemporary to Magic Kingdom will never be the same for me.
Did you have Walk Around the World brick? Did you get the commemorative paver? Let us know your thoughts about the retiring of the Walk Around the World bricks in the comments, or on Facebook or Twitter!
Did you like this article? Make sure to share it with your friends! Check below for easy ways to share!
Want to visit the Walt Disney World Resort? Contact The Magic for Less Travel for more information and a free, no-obligation quote.

Incoming search terms:
https://www themouseforless com/blog_world/why-i-will-miss-disneys-walk-around-the-world-bricks/