This post may contains affiliate links for your convenience. If you make a purchase after clicking a link we may earn a small commission but it won't cost you a penny more! Read our full disclosure policy here.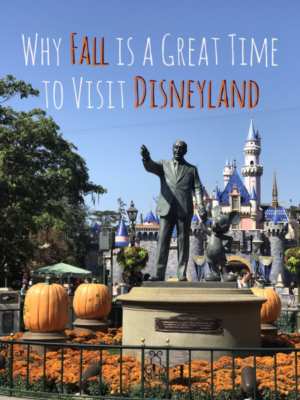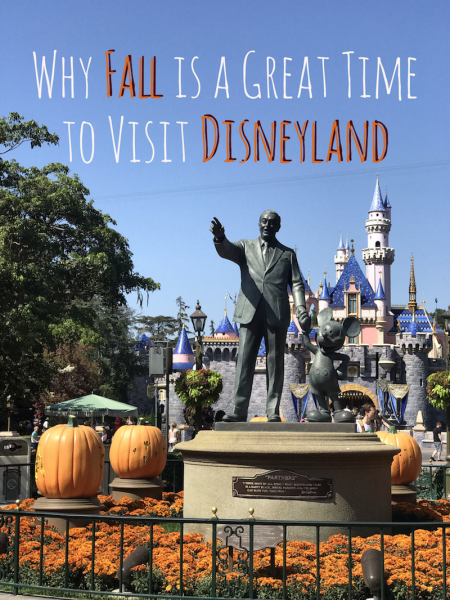 Let's be honest…it's always a great time to visit Disneyland! It's the original park that Walt dreamed up on a bench by a carousel. Whenever you can get there, get there! But Disneyland in the fall is exceptionally great! Here are some reason's why.
The Weather
Southern California is known for their great weather. Unlike Florida, it doesn't get surface of the sun hot with jungle like humidity. But, it can still can get hot. Near the end of summer there tends to be a heat wave that has everyone sweating. Sometimes the marine layer makes it all the way into Orange County, covering the park in a haze during the end of spring and early summer. But September hits and things seem to start evening out. Most nights you need a light jacket and it's much easier to celebrate all things pumpkin spice when you aren't sweating profusely.
The Decorations
From the moment you walk up to the front gate you are greeted by fall decorations! There are the cutest pumpkins over the turnstiles made to look like the Fab Five.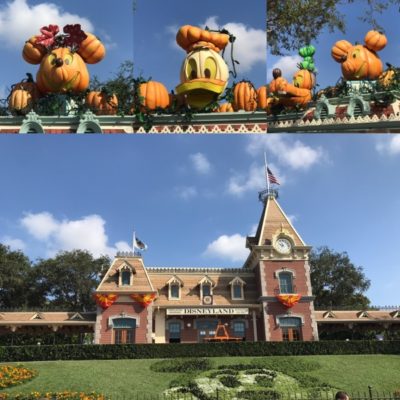 Main Street has a huge Mickey Pumpkin and fall flags are on every light pole.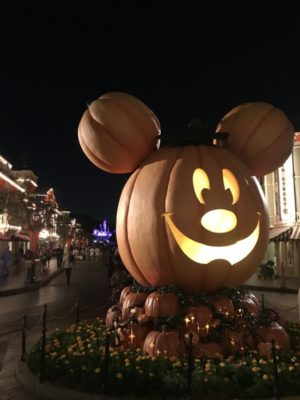 There is a celebration of Dia de los Muertos (day of the dead) in Fronterland
But the creme de la creme of the park is The Haunted Mansion. Every inch of this attraction is themed to The Nightmare Before Christmas! I am going to be honest…I don't really get this movie. To me it is a very odd movie (and I am of the generation that should love it), but this overlay is SPECTACULAR. Disney does such a great job of transforming this attraction. From the outside, to the preshow to the ghost that follow you home…everything is re themed.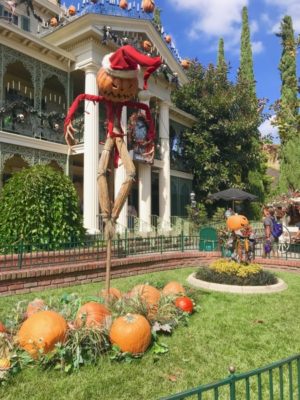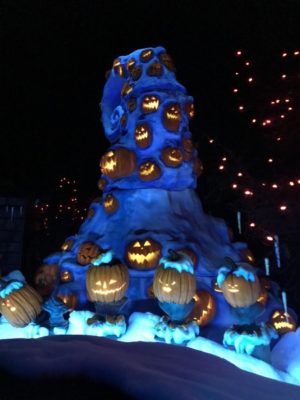 The absolute best part is the AMAZING gingerbread house in the ballroom! The whole room smells spectacular and the house is always stunning! There is a new theme every year, and this year celebrates the 50th anniversary of The Haunted Mansion.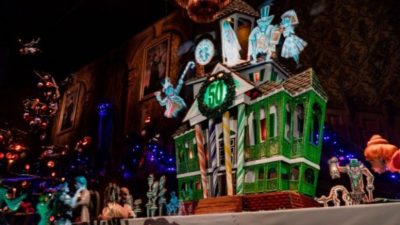 This is just Disneyland…there is even more to experience at Disney California Adventure. So don't forget to stop over there to experience their Halloween decor!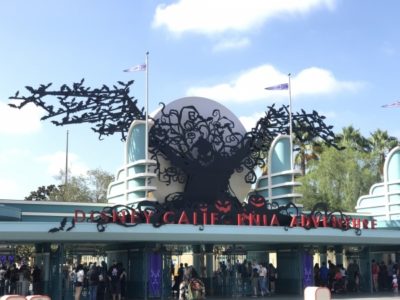 Plus Downtown Disney….there is just so much fall and Halloween everywhere!!!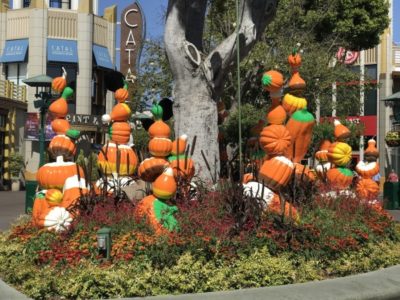 The FOOD!!
You could spend days trying all of the special food that is released for the fall/Halloween season and you wouldn't be able to try them all. Especially because Disneyland has a way of releasing new spectacular treats constantly. From special entrees and snacks to drinks to deserts to crazy themed popcorn buckets and sippers…there were SOOOOO many things I wanted to try!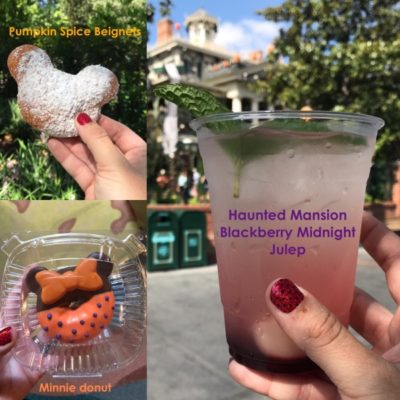 If you get the chance to visit Disneyland Resort in the fall…do it! Enjoy it! Take it all in and have fun. Most of all…come hungry!
What is your favorite part about visiting Disneyland in the fall? Let us know your thoughts in the comments, or on Facebook or Twitter!
Did you like this article? Make sure to share it with your friends! Check below for easy ways to share!
Want to visit the Disneyland Resort? Contact The Magic for Less Travel for more information and a free, no-obligation quote.