This post may contains affiliate links for your convenience. If you make a purchase after clicking a link we may earn a small commission but it won't cost you a penny more! Read our full disclosure policy here.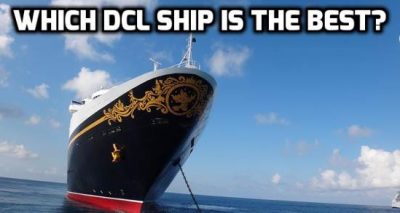 I recently completed my Grand Slam cruise.  If you aren't familiar with the Disney Cruise lingo, a Grand Slam is when you have sailed on all 4 of the Disney  Cruise Line ships:  Disney Fantasy, Disney Dream, Disney Magic, and Disney Wonder.
If someone had predicted that item would even have been on my bucket list 4 years ago, I would have laughed.  I wasn't a cruiser, and hadn't given much thought to cruising
I have always been a Disney fan, and I have traveled to Walt Disney World in Florida and Disneyland in California many times as both a child and as an adult.  I started taking my daughter to the parks when she was 4 months old, and when she turned 3 my Mom (my traveling buddy) suggested that we try a Disney cruise. Three generations of girls in the Caribbean sounded fun and different.  We did some research and found that the Disney Fantasy was in her inaugural year at sea.  We figured it would be a once in a lifetime trip, and we booked 7 nights aboard late in the fall when the cold winds were starting to blow in the northern US.
I booked the trip myself directly through DCL, not realizing that there was no extra cost for using a travel agent and that it could actually save me money and provide me with valuable information I might not find on my own.  Now I know better and take advantage of all of the savings and opportunities that The Magic For Less has to offer!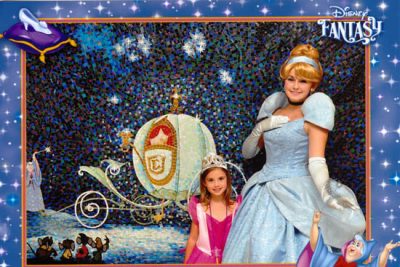 I boarded in Port Canaveral and was immediately in awe of the grandeur and majesty of the Fantasy.  Every detail was perfect, and everything was done in a grand way.  The food, the entertainment, the service, it was all spectacular.  I love water slides, and shooting out over the ocean on the Aquaduck and out into the ocean on Pelican Plunge at Castaway Cay top my list of favorites!
After such a wonderful cruising experience, we decided to cruise again on the Fantasy the next year.  We weren't disappointed, and we enjoyed feeling like we were coming home to familiar territory and experiences.
I loved the eastern and western itineraries on the Fantasy, and was curious to see what the other ships had to offer.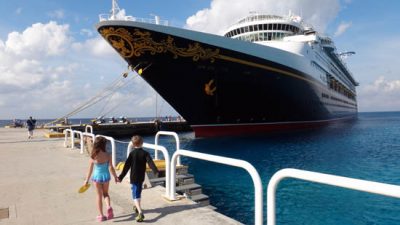 The Magic was, well, magical!  The smaller ship was newly reimagined when I sailed on her through the Caribbean.  I missed the Aquaduck, although the Aquadunk was certainly a new thrilling experience!
Next was the Disney Dream.  This beautiful ship had just been remodeled when I completed back to back sailings to the Bahamas.  Booking three nights followed by four nights in the same stateroom allowed me to create my own 7-night cruise with two stops at Castaway Cay.  Although I loved the ship and getting to spend 2 days at Castaway Cay was an absolute Dream, I did not enjoy the pacing of the shorter cruises.  It seemed like everyone was frantically trying to cram an entire vacation into just a few days.  Lines were longer, and some tempers were short, removing some of the 'magic' I've found on the longer cruises.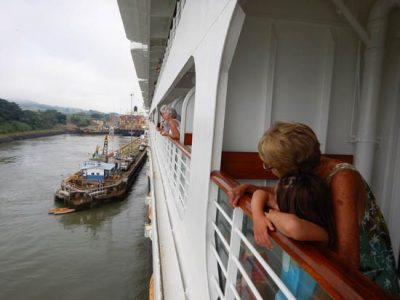 The one ship that remained was the Disney Wonder, which I boarded in San Diego last summer and cruised through the Panama Canal.  The Wonder went into dry dock immediately following that cruise, and is now reimagined.  I loved the laid-back pacing of the longer 14-night cruise, and although I have been impressed with the staff on all the cruises, the Wonder cast members were outstanding.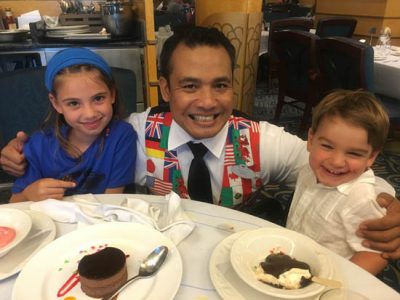 After spending time on all 4 ships, there are some things that are consistent onboard all of them.  The Cast Members are amazing – talented, patient, gracious, hard-working.  The food is fantastic.  The entertainment is spectacular.  I wouldn't turn down an opportunity to spend time on any of the ships!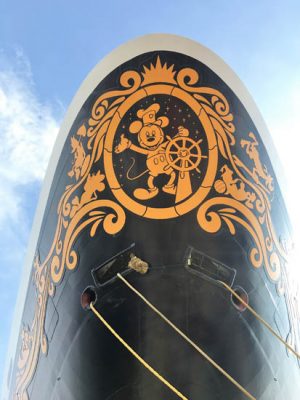 But which ship is the best?  The Fantasy is my favorite.  I have talked with other cruisers who claim that the Dream, Magic or Wonder are their favorites.  There are so many factors that come into play that can influence one's experience – traveling party, weather, excursions, ports, cruise length.  One factor that many have mentioned is that their favorite ship is the one they sailed on first.  Maybe it is the nostalgia of initially encountering that DCL magic, almost like falling in love for the first time.
Which ship is right for you?  Probably any of them.  They all possess magic and wonder for you to live out your fantasies and dreams.
No matter which ship you choose to cruise on first, be ready to fall in love with the Disney Cruise Line experience!
Do you have a favorite Disney Cruise Line ship? Share in the comment section which one and why.
Incoming search terms:
https://www themouseforless com/blog_world/which-disney-cruise-line-ship-is-best/#:~:text=If you arent familiar Disney Magic, and Disney Wonder