This post may contains affiliate links for your convenience. If you make a purchase after clicking a link we may earn a small commission but it won't cost you a penny more! Read our full disclosure policy here.
From Our Magically Speaking Newsletter Archive – subscribe today!
By Jennifer Reztlaff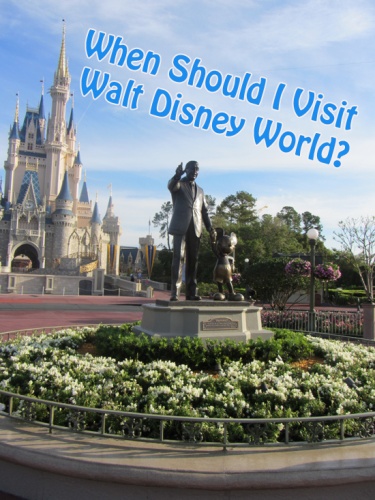 As school ends and summer beings, people start to plan their vacations.  From summer trips to the beach, baseball games, and zoos to determining what next year family trip is will be; summer months spark that vacation planning bug in many of us.  With one school year ending and another off in the distance, summertime, for many families, becomes the ideal time to sit down and plan future family trips.  As a fanatic of all things Disney, I often have people ask me when the best time to visit Walt Disney World is throughout the year.  As a teacher, many people then want to know the best time to go, keeping school calendars and breaks in mind.  Many families try to avoid missing school when planning vacations; however, one has limited options when planning any vacation around these scheduled breaks.  Spring break, holidays and summer are the three main options families are given when planning a trip around the school calendar.  When looking at each of these options when planning a Walt Disney World vacation, there are pros and cons to all of them.  We will break down the pros and cons of each of these times and also discuss how to get the best out of any of the choices.  After all, it is still a Walt Disney World vacation.
The first option is spring break.  This season typically starts early March and extends through mid April for many schools.   Pros of going during spring break are great weather, pools are open, longer hours and it is not as crowded as the summer months and holidays can be.  I felt that the weather during spring break was a big pro. It is starting to warm up sometimes sneaking into the 80s but usually staying comfortable in the 70s and cooling off nicely in the evenings.  Pools and water parks are generally opened during this time giving you even more options during your vacation.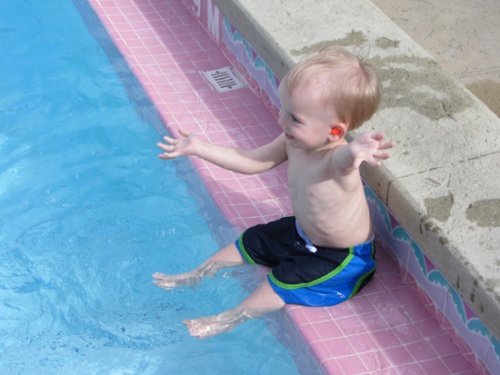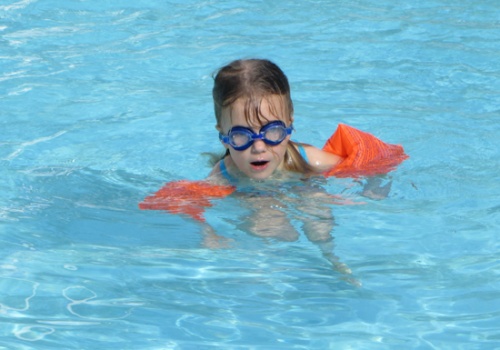 As this is a busy time, Disney normally doesn't plan major refurbishments during this time which although it never guarantees your favorite ride will be open, it does give you better odds than the slower seasons.  Being a busier time of year, Disney does often extend hours during spring break giving you more opportunities to hit up the parks.  My favorite part of spring break though wasn't any of those things; it was being at the parks as the sun rose in the morning.  There isn't anything else like seeing the sun start to shine on Cinderella Castle.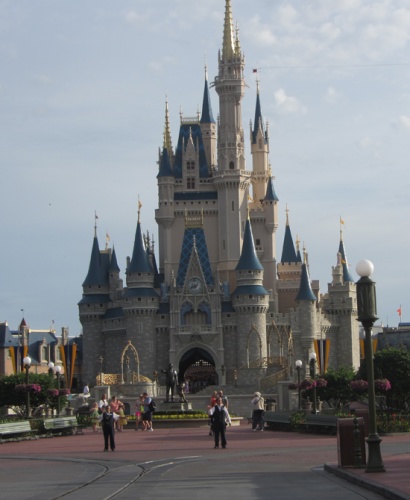 There are some cons to visiting during spring break as well though.  First off it is a busy time of year sometimes bringing in peak crowds.  I never felt overly crowded during our trip mid-March, as the month progresses, the parks seem to fill up even more.  As it is spring break, there are a lot more young crowds and teams in the area for different competitions.
So how can you get the best out of a Walt Disney World vacation during spring break?  Get to the parks early or stay out late.  This will eliminate some of your crowd issues.  Book your dinners, FastPasses and entertainment ahead of time allowing you to get the most of the trip.  And if groups of students are a concern, book more of a moderate or deluxe hotel.
Summer is another choice for those wanting to avoid taking their kids out of school for family vacations.  Summer gets into full gear at Disney usually the second week of June and goes through Labor Day weekend.  Pros of going during the summer months focus on park hours, entertainment options and flexibility with travel time.   The first pro of going in the summer doesn't have to do with Disney itself but with the flexibility summer offers.  When traveling during spring break or the holidays, you are limited to usually a week.  Many find that to be enough time in the magical land of Disney, others (like me) would like more time.  Summer allows for this.   Going for a few days more also allows you to feel less rushed at the parks.  Having a few more days gave us time to hit to pools, sleep in, and revisit rides and shows we loved.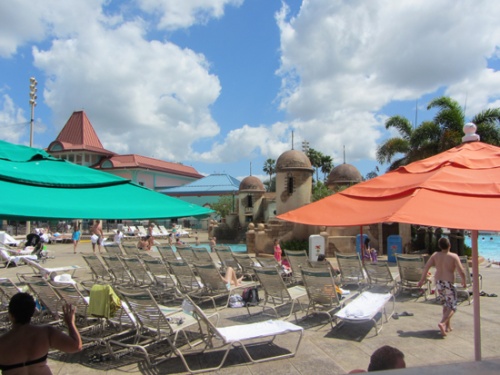 On Disney's end, summer allows for usually longer park hours giving you more bang for your buck.  Longer hours also mean more entertainment times as well.  Evening shows such as Fantasmic or the night time parade will often be on twice during the summer months.  A difference between spring break and summer is that although summer is busy and can reach peak crowds as well, everyday is not packed like you can experience during spring break.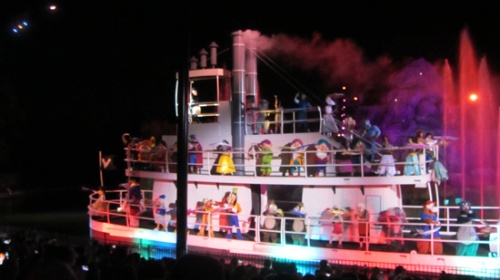 On the downside, weather can be a concern during the summer months.  It is a lot warmer during summer months.  Sometimes unbearably hot temperatures are reached hitting the triple digits at times.  It is also a rainier season than spring break so rides can be shut down due to storms.  Like spring break, summer does bring travel groups into the parks as well making some parks feel overly crowded when they are all there together.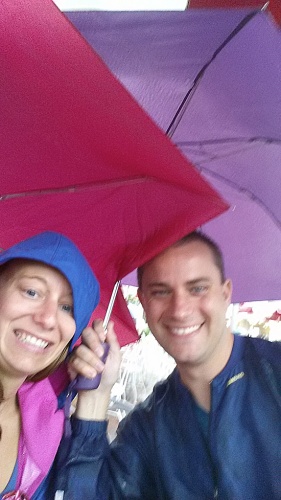 So how do you survive and make the most out of a summer Disney vacation?  First of all be prepared for the weather.  Pack a poncho for the rain and then go jump in the puddles.  Take breaks in the afternoons to avoid the heat of the day.  And just like with spring break, make sure you book your reservations before heading to the parks.  This again will help lower your wait time throughout the parks during the busy season.
The holiday season is another choice for a Disney vacation when not wanting to pull kids out of school.  Even though the holiday season seems to be starting earlier and earlier at Disney with Mickey's Not So Scary Halloween Party, the true holiday school vacations revolve around Thanksgiving and Christmas celebrations.  The biggest advantage to visiting during the holidays would be the special events that go on at the parks.  From special parades and events like the Osborne Family Spectacle of Dancing Lights and the Candlelight Processional at Epcot with guest storytellers, no one does the holidays like Disney.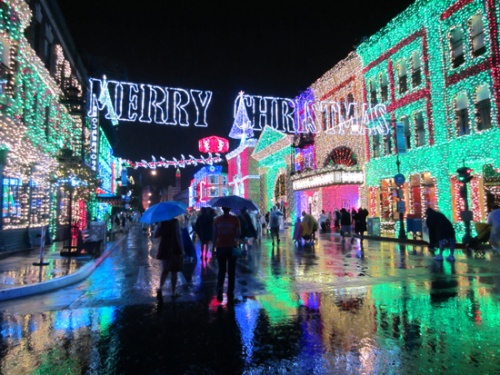 A great reason to visit Walt Disney World during the holiday season is all of the Disney resorts are decorated for the holiday which offers a unique experience that you can't get any other time of year.  This also gives you something to do outside of the parks getting you away from the crowd.  Spending the holiday at Disney is a unique experience for a special time of year.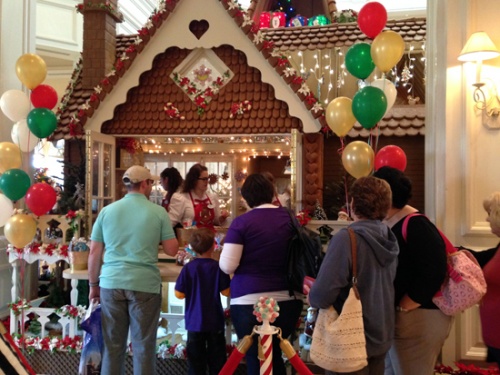 The weather during the holiday months can be a pro or a con depending on what you want from your trip.  It doesn't normally get overly hot during the holiday months meaning the water parks and pools can often be closed.  If this isn't something you want to do on your trip, then you might find the cooler months nice.  Although this year many visitors were surprised when the temperature dropped into the 30s, so be prepared for anything during this time of year.
Visiting during the holiday season does have its' downfalls as well.  The holiday season is often the busiest times of the year at Disney causing parks to often times hit capacity.  What is the secret to making the most out of your holiday trip to Disney?  Be realistic.  If you choose to go during this extra magic time of year, go in knowing that it is going to busy and the joy of going during this time is slowing down and enjoying the sights, the extra magic and the decorations.  Make sure to book your special ticket items ahead of time as they are limited ticket items that go early and fast.
Even though Disney does get packed during the holiday season, if you go with realistic expectations, and take time to just enjoy being at Disney, the holiday season can be one of the most magical times to visit Disney.
Trying to plan your family vacations around the school calendar can be difficult as it limits you to spring break, summer and holidays all which are busier times at Walt Disney World.  No matter when you visit Disney there are some challenges that you need to take into consideration, but also some wonderful opportunities that you can experience as well.  Spring break, summer or the holidays are all great times to visit Walt Disney World just do your research, take a breath and remember you are going to Walt Disney World!  Good luck planning your vacation!
Magically Speaking Featured Article
Library of Congress ISSN:1556-3863