This post may contains affiliate links for your convenience. If you make a purchase after clicking a link we may earn a small commission but it won't cost you a penny more! Read our full disclosure policy here.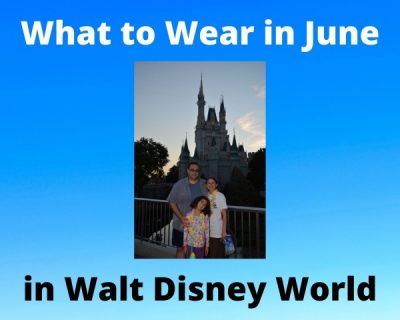 A June trip means shorts and T-shirts
So you're taking a June trip to Walt Disney World and you're starting your packing. Some items are obvious. You'll need sunscreen for those summer days in the parks and by the pool. But what else should you wear?

Let's start by taking a look at the average high and low temperatures for Orlando in June, as well as the average rainfall. Keep in mind, though, that these are only averages. Even in a place as notoriously hot and sunny as Central Florida, there is always a chance of unpredictable weather.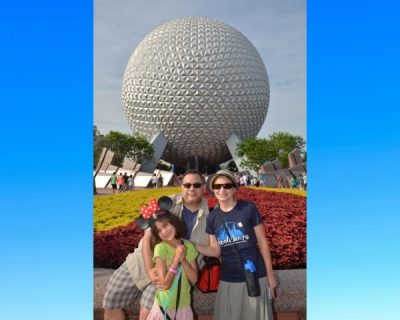 Skirts and skorts work too
The average high in June is a scorching 91, and the average low is a pleasant 71. And because of humidity, even when the sun goes down, it'll be hot. Your mainstay outfit is going to be shorts and/or skirts with T-shirts. Lightweight jackets might be a good idea for overly air conditioned indoor restaurants, but unless you're a person who shivers when things drop below 70, you can probably skip it.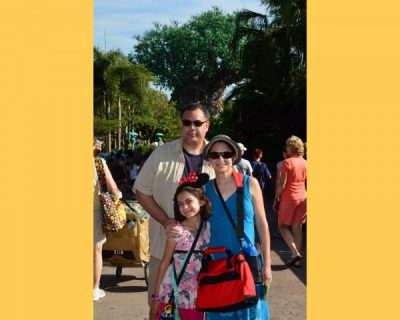 Sleeveless dresses and a park bag big enough to fit ponchos in
The one item you should absolutely not, under any circumstances, skip? A poncho. Average rainfall in June is a whopping 8.32 inches. This is the wettest month of the year. If you are not familiar with the Central Florida area, it is important to understand the strange rainfall patterns here. Almost every single day, for about an hour in the afternoon, it will pour. You will feel like someone just turned the shower on. And then, almost like magic, the storm will pass and the sun will start shining again. For this reason, you should keep foldable rain ponchos in your park bag every day. If I had a dollar for every day in June when I regretted bringing that poncho, I'd be broke.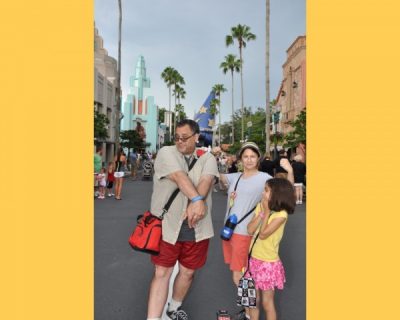 Silly poses are optional.  Proper footwear is not!
Because of the afternoon downpours, you'll want to choose your footwear carefully. It is vital that you bring well broken in walking shoes to the parks. But because of the rain, you'll also want to make sure those shoes are waterproof and dry easily. I personally prefer walking shoes that are comfortable to wear without socks for this very reason.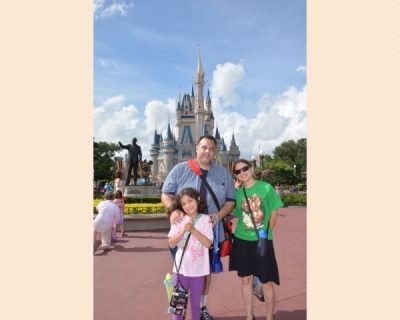 Might as well make those T-shirts snack or princess themed
 I also recommended bringing Ziplock bags of different sizes where you can stash your wet items until you can get back to your hotel room.

There are many people who do not like visiting Walt Disney World in June because of the weather challenges. However, our June trip was magical and a lot of fun because we prepared and packed the right clothing. With a bit of advance planning, June can be a wonderful time to visit!
Incoming search terms:
best things tomwear to wear to disney world in june