This post may contains affiliate links for your convenience. If you make a purchase after clicking a link we may earn a small commission but it won't cost you a penny more! Read our full disclosure policy here.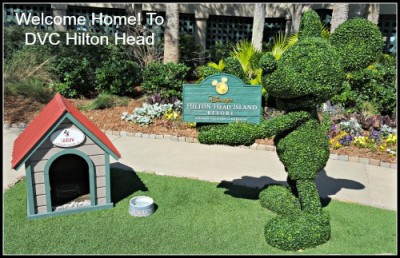 One of the reasons families go back to Disney World over and over again is because they love the resorts and everything they have to offer. Imagine that same Disney hospitality you get at your favorite resort, and now add one of the best beaches on the Atlantic coast. That is exactly what you get at the Disney Vacation Club (DVC) Hilton Head Island Resort! If you are looking for a family vacation destination, or just have a few extra DVC points collecting dust, you may want to take a look at Disney's property on Hilton Head Island, SC. Not a DVC member? That's okay! You don't need to be a member to stay here (but you may want to by the time you check out…)
DVC Hilton Head is located on Harbourside Lane in sunny Hilton Head Island, South Carolina. Hilton Head Island itself is quite the tourist attraction with beautiful beaches and a ton of shopping, dining, and entertainment (check with the concierge for dining discounts available to resort guests). The DVC Hilton Head Resort is located right in the middle of it all. Even with all that going on, the resort is able to offer a bit of a secluded feel to it once you are on property.
As seasoned Walt Disney World vets, we love the friendliness of the Cast Members at the Disney World Resorts. We were very happy to discover that you receive the same amount of care and Disney hospitality in Hilton Head. There were cast members to greet us as we arrived waving to us with their giant Mickey gloves, just like you find up and down Main Street when you rope drop the Magic Kingdom. The cast members checking us in were beyond helpful getting us set with our accommodations and helping us learn what the resort had to offer. They were very knowledgeable about the surrounding area as well.  Complimentary coffee, cider and warm cookies were waiting for us.
On property, there are four different types of vacation homes available.
The Deluxe Studio (up to 4 adults):
About 375 square feet of space

1 queen bed and 1 double sleeper sofa

1 full bathroom

Kitchenette

Rates: 6-27 points per night / $123-389 per night
The 1 Bedroom Villa (up to 5 adults)
About 800 square feet of space (including a master suite)

1 king bed, 1 queen sleeper sofa, and 1 twin sleeper chair

1 full bathroom with separate shower and whirlpool tub

Full kitchen

Rates: 13-52 points per night / $182-470 per night
The 2 Bedroom Villa (up to 9 adults)
About 1250 square feet of space (including a master suite and a separate bedroom)

1 king bed, 2 queen beds, 1 queen sleeper sofa, and 1 twin sleeper chair

2 full bathrooms (master suite has separate shower and whirlpool tub)

Full kitchen

Rates: 19-66 points per night / $228-547 per night
The 3 Bedroom Grand Villa (up to 12 adults)
Two floors and about 2300 square feet of space (including a master suite and two separate bedrooms)

1 king bed, 4 queen beds, and 1 queen sleeper sofa

3 full bathrooms (master suite has separate shower and whirlpool tub) and a half bath.

Full kitchen

Rates: 28-112 points per night
*Rates vary depending on the time of year and day of the week (In order to get the most accurate prices, check the DVC website https://hiltonhead.disney.go.com/rates-rooms/  or call 800-800-9800 for DVC members or 877-616-8687 for non DVC members).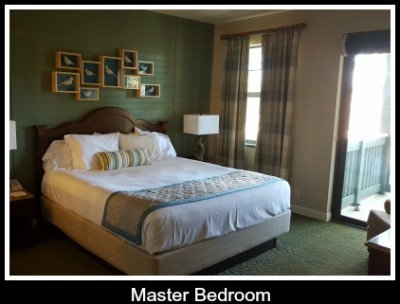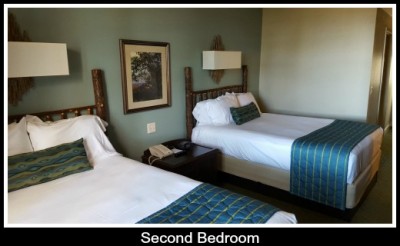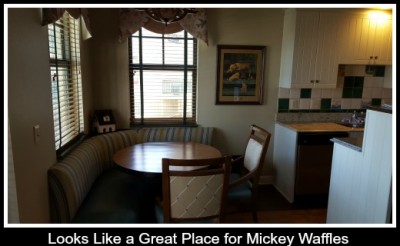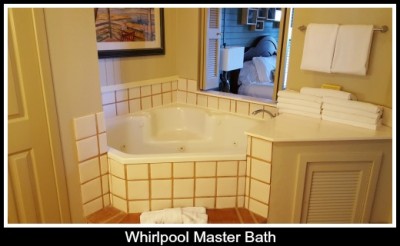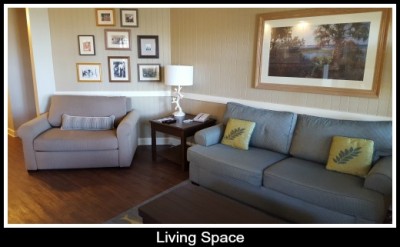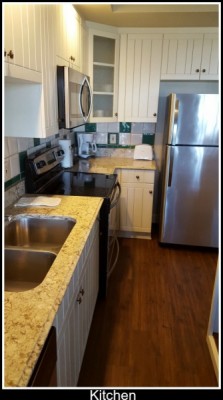 All vacation homes include:
Televisions in each bedroom and in the main living area

DVD player (you can rent dvds at the Broad Creek Mercantile for no charge! Disney movies of course)

Private deck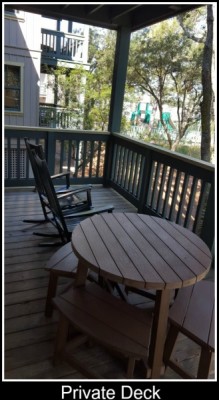 Recreation and Outdoor Amenities:
The DVC Hilton Head Resort has an abundance of recreational activities on property! At check-in be sure to ask about what activities are scheduled during your stay. Some of the on property activities are:
Campfires

Outdoor movies

Fishing and crabbing

Kids night in (kids hang out while parents play!)

Shuffleboard

Table tennis

Cornhole

Bike rental

Basketball

Horse shoes

Charcoal grills
At different times of the day, the Community Hall hosts games and crafts.
There are multiple playgrounds on property for the little ones as well.
A fitness center is located at the resort.
At the Live Oak Lounge there is a pool table, fireplace, tabletop games, and a television.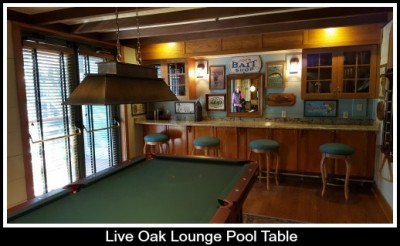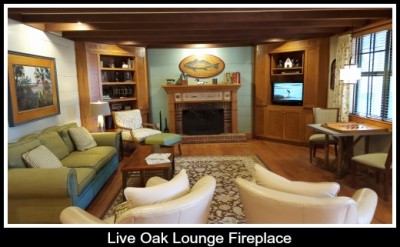 Water, Sand and Sun:
There are two heated pools, the Big Dipper and the Little Dipper (try to guess which one is the kiddie pool). The Big Dipper has a water slide that our son absolutely loved. We would put it on par with the water slides you would have at a moderate resort (in Disney World).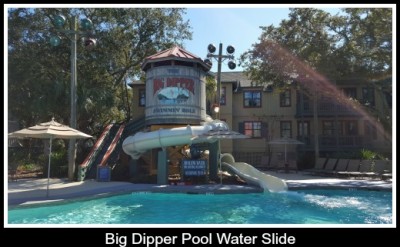 While the resort is not located directly on the beach, Disney does have its own beach house for the exclusive use of their DVC resort guests! The beach house is about 1 mile away from the resort. It is walk-able, but there is a convenient shuttle that runs between the resort and the beach house. There is limited parking if you wish to drive.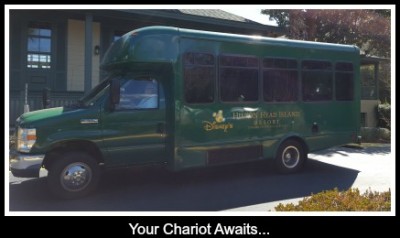 While at the beach house, guests can enjoy a private pool and some tabletop games. In the Clubhouse, there is a TV, fireplace, lounge furniture, and game tables. From the beach house you can take a quick walk out the back gate and enjoy a day in the Atlantic Ocean! Beach chairs and umbrellas are available to rent. If you get hungry, have a bite to eat at Signals.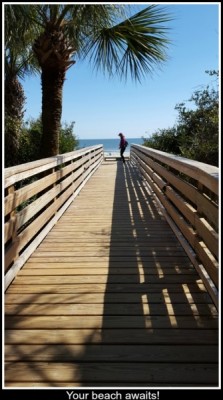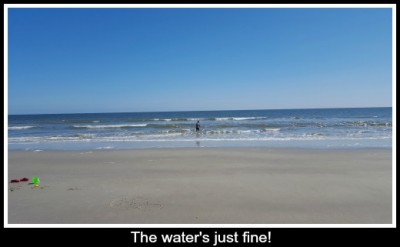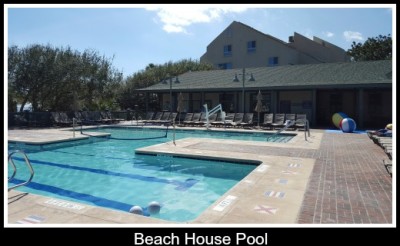 On Site Shopping: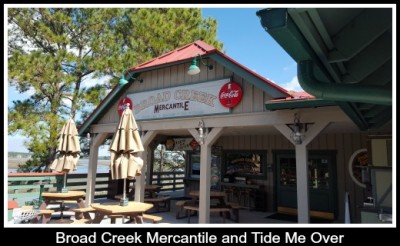 The Broad Creek Mercantile is your stop for Disney stuff! There is a surprisingly large selection of Disney and DVC merchandise (don't forget your 10% discount, DVC members!). The shop also has snacks and some of the essentials you may need… like Mickey Bars!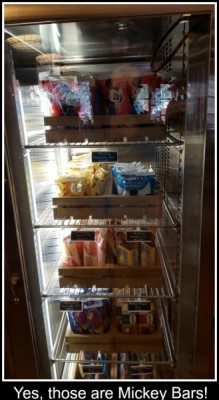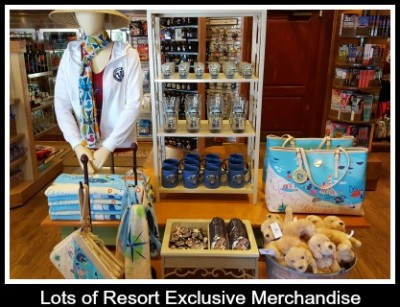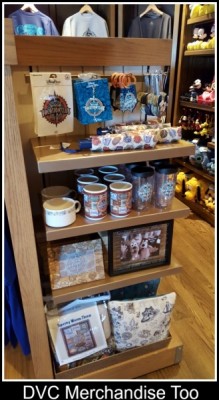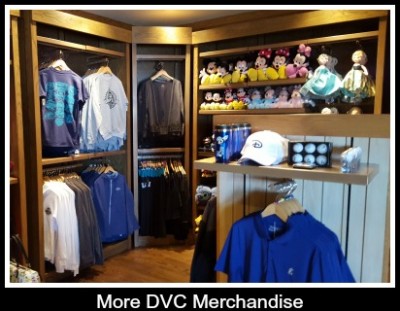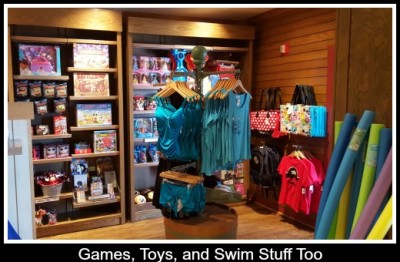 DVDs can be rented here at no charge! Our son loved being able to look through the selections and sign it out to the room by himself. They allowed us to take out three at a time.
Dining:
Dining was somewhat limited at DVC Hilton Head. At the resort itself is the quick service window Tide Me Over. They served breakfast (yes, they have Mickey waffles!), lunch and dinner, but do not stay open very late. The menu is mostly sandwiches for lunch and dinner. (Editor's note: They mean it when they say they don't stay open late. I visited in the summer and the window was closed by 5:00 p.m.)

Over at the beach house you will find another quick service restaurant called Signals. The menu here is also limited to sandwiches and some fried foods. Both the restaurants were decent options, but if you are planning an extended stay you will likely grow tired of them rather quickly.

Other options include the many restaurants located throughout Hilton Head Island (remember to ask the front desk about discounts). If you want to take advantage of your kitchen,  local grocery stores are a short car ride away.
Off Season vs Busy Season:
Like any vacation destination, you have a lot to think about when you plan your trip. If you go during the peak vacation times (spring break and summer), you will spend a premium in DVC points or cash. Of course your benefits are longer days and great beach weather. If you go during off peak times (during the school year and winter months), you will get a great rate, but won't be able to take full advantage of what the resort has to offer. Our advice is to not be scared off by the off peak times. While the weather may not be calling you to the beach, there is still so much to do and have fun with. You may even enjoy having all that time you would be spending at the beach to do everything else the resort has to offer with your family.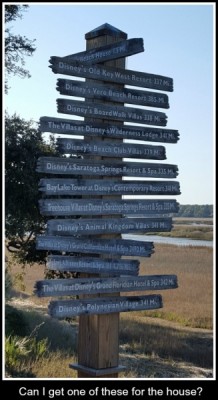 Overall Impressions:
This trip to DVC Hilton Head was our first trip, but it will not be our last! If you are a Disney Resort fan, this has everything that you love about staying on Disney property (with out the parks). You will love recognizing the Disney touches. However, you do not need to be Disney Resort veterans to enjoy and appreciate the resort. If you are looking for a beach vacation, you can rest assured that Disney will take care of you. If you are DVC members, we highly recommend DVC Hilton Head as a great way to spend a weekend using up any of your left over points.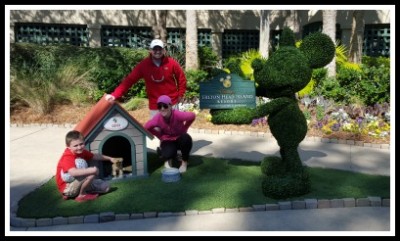 What do you think? Could you see you and your family soaking up the rays at DVC Hilton Head?
Incoming search terms:
https://www themouseforless com/blog_world/welcome-home-dvc-hilton-head/