This post may contains affiliate links for your convenience. If you make a purchase after clicking a link we may earn a small commission but it won't cost you a penny more! Read our full disclosure policy here.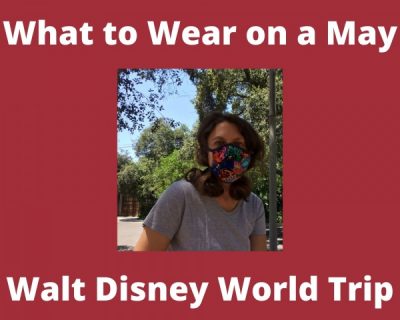 Pack your T-shirts and your face masks!
So you're packing for a May Walt Disney World trip. Well broken-in walking shoes: check. Sunscreen: check. Sunglasses; check.  Now, what about clothing? What will you need for a trip in this month?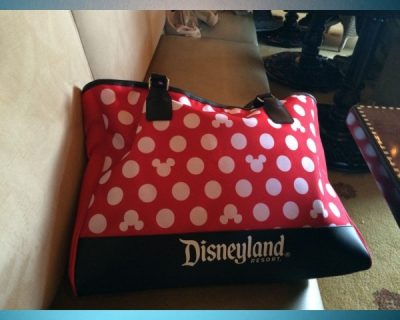 Make sure your park bag can fit a poncho and a light jacket
As always, it is very important to check the actual forecast before your trip. I am going to tell you about average highs, lows, and rainfall. But as we all know, weather is unpredictable. You might find yourself going to Walt Disney World during an unseasonable heat wave, or a very unusual cold snap. But here, in general, is what you can expect: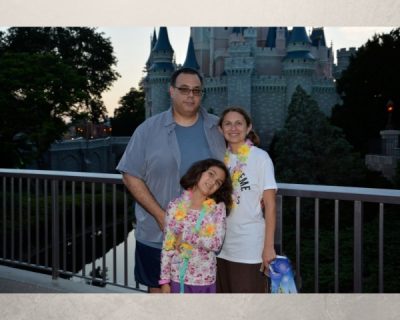 Shorts and T-shirts are a must
The average high in May is 89, and the average low is 65. And don't forget, Central Florida is quite humid, so when the sun sets, it doesn't necessarily mean the temperature will drop that much. With weather like this, it's a good idea to pack lots of T-shirts and shorts. However, I still recommend you bring a lightweight jacket that can be easily folded and brought in your park bag. This isn't just for those unpredictable weather patterns where it might be cooler than usual. This is because of the times you will find yourself inside in absolutely blasting air conditioning, which happens more than you might expect.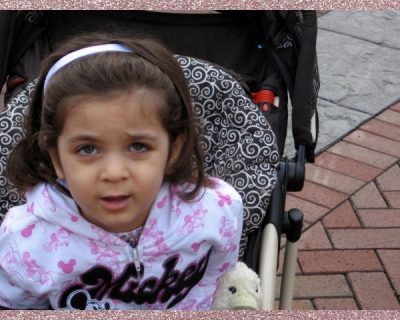 Bring a lightweight jacket just in case
Average rainfall in May is 3.1 inches, and if you look at a yearly calendar, you will notice the precipitation going slowly and gradually up beginning in April. The later you go in May, the more of a chance of getting rained on. However, all-day downpours are extremely unlikely in May. What you're more likely to see are the summer afternoon thunderstorms which last for about an hour and then go away. The later you go in the month, the more likely it is that you will encounter these.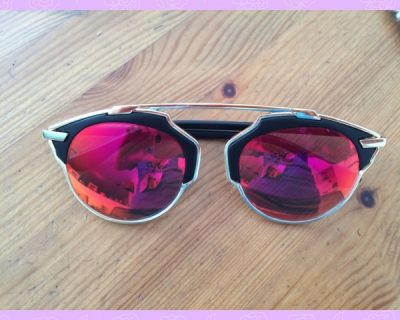 The all-important sunglasses!
So it's a good idea to pack an easily foldable poncho, one that can easily fit in your park bag, to take with you during the day. You might not need it, but if you do, you'll be glad you brought it with you! It's also a good idea to bring a spare mask in case yours gets wet, and a spare pair of walking shoes in case yours are soaked and need time in your hotel room to dry off.

Do you need to bring long pants and long-sleeved shirts? Like I said, unless the weather forecast is calling for some unusually cool weather, not really. It's much easier to bring a lightweight jacket for those rare times when you feel like you need it.

Have fun on your May trip!
What are your must have items for May trips? What were your thoughts?  Share your thoughts in the comments or on Facebook or Twitter!
Did you like this article? Make sure to share it with your friends! Check below for easy ways to share!  
Want to visit a Disney Destination? Contact The Magic for Less Travel for more information and a free, no-obligation quote.

Incoming search terms:
what to wear to disney in May