This post may contains affiliate links for your convenience. If you make a purchase after clicking a link we may earn a small commission but it won't cost you a penny more! Read our full disclosure policy here.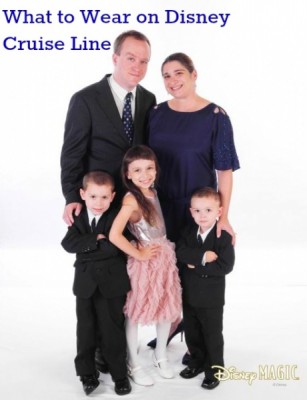 One of the questions I hear most often about Disney Cruise Line involves people wondering what type of clothing they will need to pack for their cruise. Luckily, with a few pointers, you should be all set for packing your suitcase before boarding the ship!
My first, and most important tip for packing clothing is that you will want to pack layers of clothing. This is true whether you're planning a trip to Alaska or to the Caribbean. Since the majority of the ship is air conditioned, it is a good idea to have a sweater or sweatshirt tucked into your luggage. I have found this sometimes is useful even on a warm climate cruise if you want to tour the decks of the ship in the evening. Similarly, I recommend bringing along at least one pair of comfortable pants in case you are feeling chilly. We found layering to be most important in Alaska, since the temperatures varied drastically during the cruise, even at different times during the same day.
Do not underestimate the value of a good hat. A hat will protect your face from sunburn and protect your eyes from the sun. The sun is strongest when you are near/in a body of water since you are hit both by its direct rays and by its reflection on the water, so having a hat is a good idea. For these same reasons, it is a good idea to pack a long sleeved rash guard for extra sun protection. I always pack at least two swimsuits per person, since we tend to do a lot of swimming on our cruises, and I hate having to put on a wet swimsuit. Luckily, your cabin will have a clothesline above the tub, so you can dry out one set of swimsuits while you wear the other.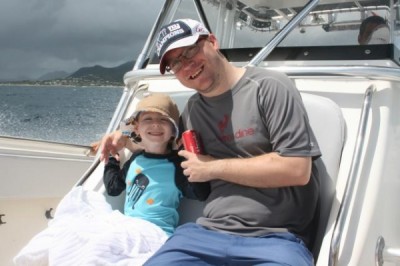 For most of your cruise, you will likely be wearing comfortable clothing- tee shirts, shorts, tank tops, and the like. Activities around the ship do not require any specific dress code. There is no need to worry about running out of clothing, since Disney ships do have self-serve laundry locations. So if luggage space is an issue, I recommend planning to do a load of laundry (or two) mid-cruise. On our longer cruises (14-15 nights), we do a few loads of laundry so that we don't have to pack as many items.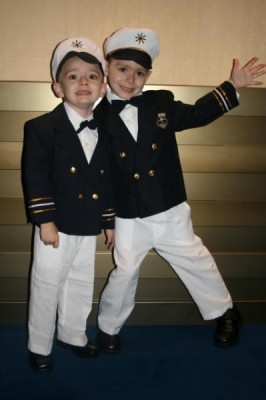 Disney Cruise Line has become increasingly more lax in its dress code in the main dining rooms. While they recommend "cruise casual" wear most nights, it is sufficient to wear shorts and tee shirts if you like. You cannot enter the dining rooms in swimwear or cut off tanks, but aside from that, you will not be turned away.
This is not true for specialty dining like Palo or Remy. A trip to these restaurants will require formal wear rather than shorts. However, unless you are highly adverse to dressing up, I recommend bringing at least one formal outfit. It is so unusual that we get to dress up in our everyday lives that it becomes fun to dress up as a family and take photographs. Over-packers and photo fanatics like myself will dress up on most nights. We tend to take many photographs on our cruises, and like to have more formal shots that we would not get at home.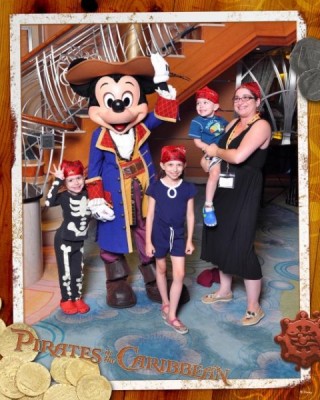 This brings me to the more optional (but fun) clothing options. Most Disney cruises incorporate a "Pirate Night" into the itinerary. While it is not necessary to dress up, and everyone will take home a red pirate bandanna from dinner, it can be fun to wear a pirate costume on this evening.  Also, if you plan on meeting the princesses onboard, it may be a good idea to pack a princess costume for your little one(s). My daughter always loves to compare dresses with the princesses. I am also a big fan of packing nautical themed clothing. You will likely find some of the characters onboard in their sailor outfits, so it is fun to match them. Similarly, Caribbean cruises will usually have characters in Caribbean themed wear, Alaskan cruises include characters in rain gear and parkas, and on a Mediterranean cruise, you may find Mickey and Minnie in flamenco garb. It's all up to you how detailed you want your outfits to be, and passengers will run the gambit from not participating at all to wearing many elaborate outfits.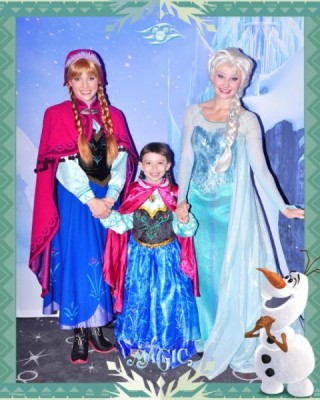 Whether you decide to pack light or over pack, your Disney Cruise Line experience should not suffer. Just choose the clothing that suits you best.
How do you tend to pack for your Disney Cruise Vacation? What tips do you have to offer? Share in the comments.
Incoming search terms:
disney cruise line sailor uniform
https://www themouseforless com/blog_world/wear-disney-cruise-line/