This post may contains affiliate links for your convenience. If you make a purchase after clicking a link we may earn a small commission but it won't cost you a penny more! Read our full disclosure policy here.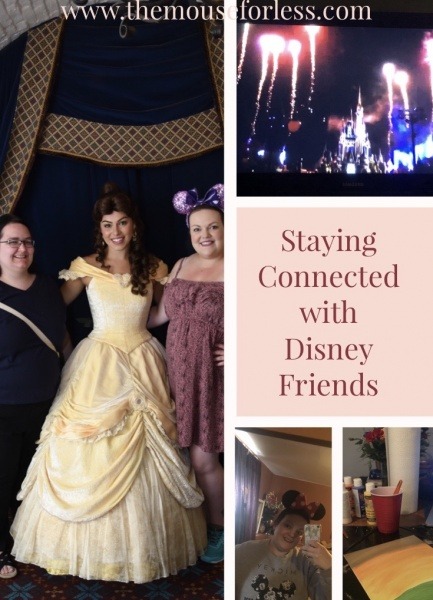 Every Disney fan needs Disney friends! Whether they are local or afar, keeping connected with like minded Disney fans is important.
On my solo trip last year, I made a lot of Disney friends. I also have a few back home who share my love for all things Disney. Some of the friends I made were local to Florida, while I am here in Canada.
During this time of quarantine and social distancing, it is important to stay connected with our Disney friends, near & far. Over the past couple months, we have stayed connected virtually to cure those Disney blues! I am used to curing the blues because I only get down every couple years. I will admit, it's been nice connecting with fellow Disney friends in this way. It's kind of amazing how the pandemic & technology has brought people together in such tragic times.
Let's chat about some fun ways to stay connected with your Disney friends during quarantine, or any time of the year when you're missing your favorite place!
Facebook Groups
First of all, social media is a great way to stay connected and to meet people! Before my solo trip, I made use of some Disney solo groups & met lots of great ladies! Some of these ladies have continued on to become good friends. In these groups, we have had things like walking challenges and more, to keep us connected & motivated. (The Mouse For Less has a fantastic group, as well that you can join!)
Watch Parties
In these Facebook groups, we sometimes have watch parties! Search up a video on YouTube, such as Fantasmic!, hit watch party on Facebook or in the group & voila! You are there watching it virtually in a chat room with your Disney friends, and in my case, Disney friends far away.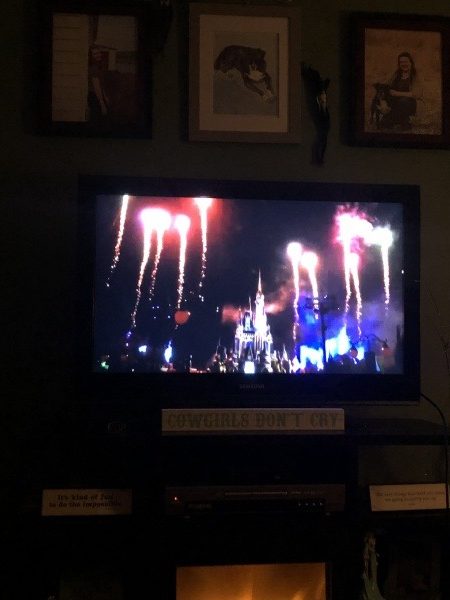 FaceTime & Zoom
With all the technology out there right now, it is easy to stay connected with our loved ones. Try a video call, and watch a movie together! I have done this with Disney friends & also my family when we couldn't be in each others' homes.
There is a bit of a delay with these apps which can be a nuisance. But hey, it helps keep you connected & doing something fun! Just video call, and ensure you hit play on your Disney+ movie selection at the same time.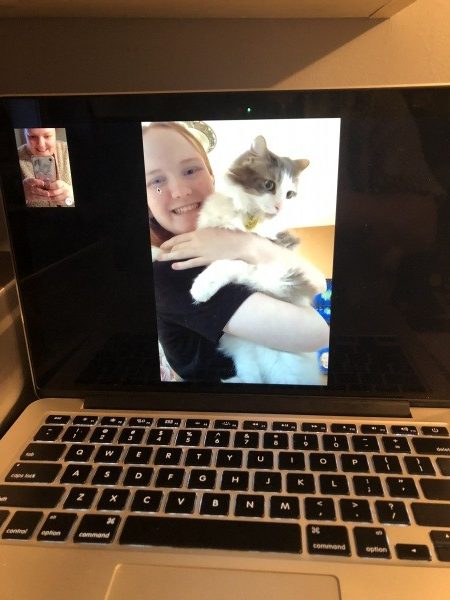 Virtual Paint Night
Using video calls, I had a virtual paint night with my family one night. This is a fun activity that can even be done with non-Disney paintings!
I did choose to do something Disney inspired. It was so much fun! I dropped the supplies on their step & we chatted all night long while painting some gorgeous paintings.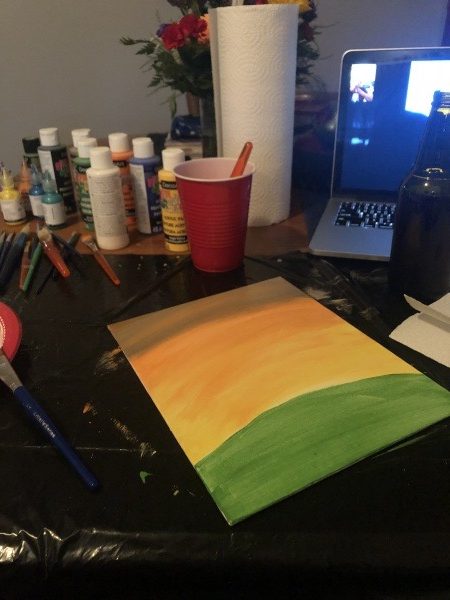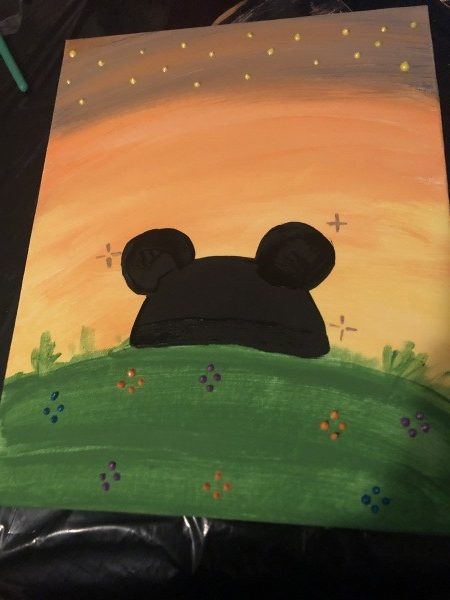 Virtual Baking
There are lots of great Disney inspired recipes on the blog to remind us of our favorite place. Why not video chat with a Disney friend or family member, and create a beautiful dish together?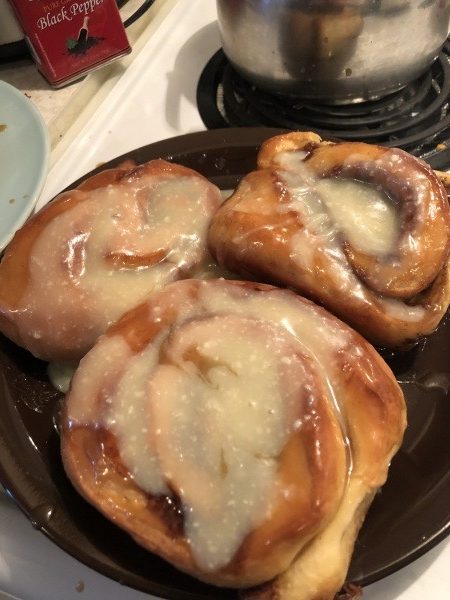 Wear Your Ears at Home Day
Host a wear your ears at home day with your Disney friends! This was one of my favorite things we did as a Disney group.
We all wore different ears throughout the day, took selfies & shared with each other! You could even do a video call if you wanted to chat. Some of us even took that an extra step further & watched video walk throughs of each park & wore ears to correspond with that park. Super cheesey, but super fun!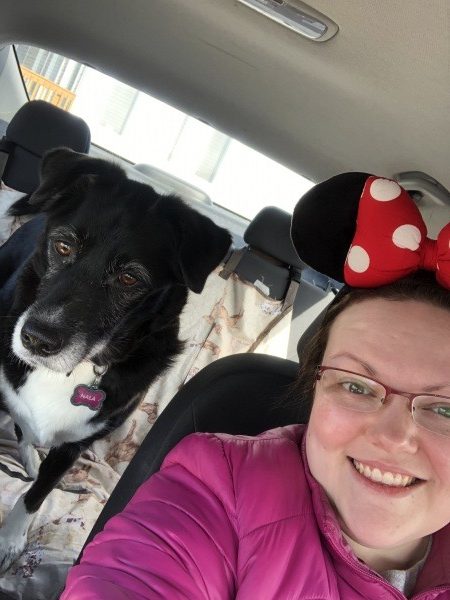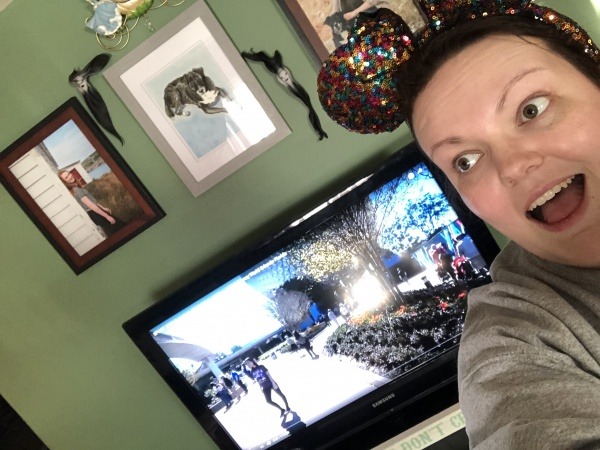 Pen Pals
I love staying connected the old fashioned way! Write a letter, card or send a little surprise to brighten your Disney bestie's day. Send something Disney inspired, to keep the magic alive, at home!
Plan our Next Vacation
Lastly, of course, the thing us Disney fans talk about most is planning our next magical vacation. I often find myself chatting to fellow Disney friends about when my next trip will be & what I will do when the parks open.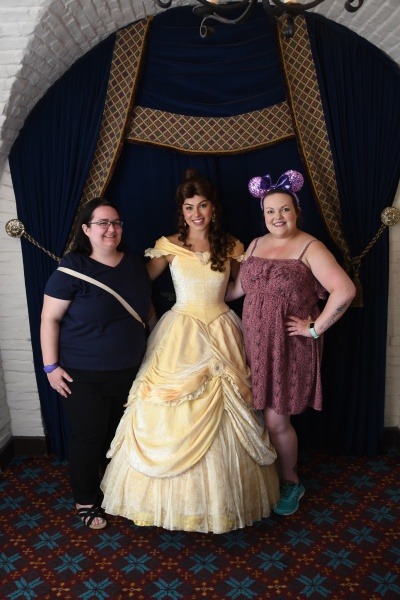 Those are my best tips for staying connected with your Disney friends during this strange & scary time! For tips on how to cure the Disney blues, check out my article here! Although these are odd times, we can stay connected with the help of technology, creativity & of course, a little bit of pixie dust!
What have you been doing to connect with Disney friends? Share in the comments or on Facebook or Twitter!
Did you like this article? Make sure to share it with your friends! Check below for easy ways to share!  
Want to visit a Disney Destination? Contact The Magic for Less Travel for more information and a free, no-obligation quote.

Incoming search terms:
best ways to meet friends for disney