This post may contains affiliate links for your convenience. If you make a purchase after clicking a link we may earn a small commission but it won't cost you a penny more! Read our full disclosure policy here.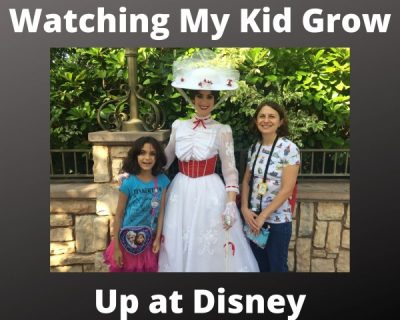 At Disneyland, back when she was much shorter than me!
It's a slight exaggeration to say this, but I grew up at Walt Disney World. My first vacation there was when I was just about to turn six, and since that trip, my parents' number one choice for a vacation destination has been Walt Disney World. It got to the point that when we told friends we were going on vacation, they sighed and said, "Have fun at Disney World."

My daughter is a California girl, born and raised in the Valley. So it should come as no surprise that she basically grew up at Disneyland. We took her there on her first birthday, mostly to celebrate the fact that we managed to take care of this creature for an entire year! And every single birthday since (with the glaring exception of her last birthday, THANKS, 2020) has been celebrated at the Happiest Place on Earth.
Her very first trip to Walt Disney World!
But of course I wanted her to fall in love with my first Disney destination. And that happened just after she turned four. A massive family reunion took place at Walt Disney World, and she got to fall in love with the Most Magical Place on Earth surrounded by grandparents, aunts, uncles, cousins, in-laws, and great-aunt's-former-boyfriend and his family. (Not kidding. It was awesome.)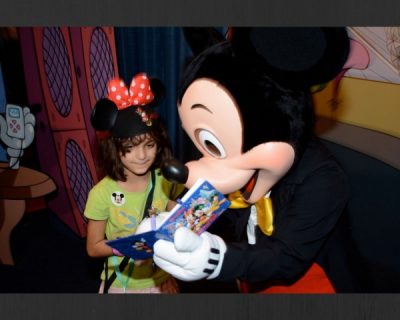 Her second Walt Disney World trip
Since then, she's been back at Walt Disney World twice. There is something very special in my mind about the (so far) only time just our nuclear family took a trip there. The weather was broiling, it rained pretty much every day, but getting to experience the World with just the three of us was very special.

And of course there was another family reunion! All the kids were much bigger, and some of them even deigned to go on thrill rides! Gone were the days of child swapping and naps. She stayed up late, spent time with her cousins, and ate way too many sweets.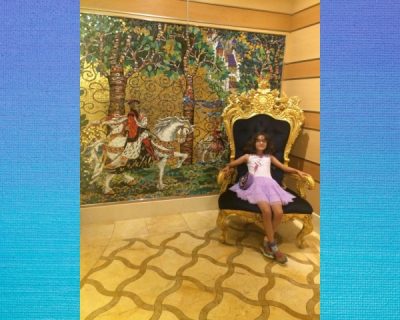 Our first Disney Cruise!
A very special vacation was when our family took our first ever Disney Cruise. We spent five magical nights on the Disney Dream. This was the first time that all of us were experiencing a Disney trip for the first time. We got to explore this ship and ports together, with none of us having any prior experience. And when the trip was over and we finally disembarked, we all knew we wanted to go on another cruise someday!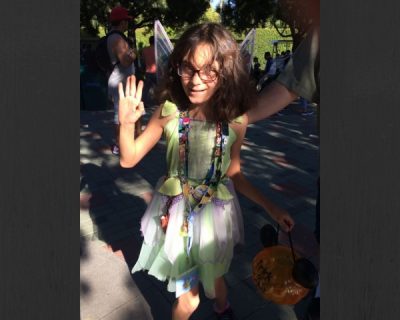 Our first Mickey's Halloween Party at Disneyland!
Watching her grow up at Disney has been such a blessing. From the baby who stared wide-eyed at it's a small world to the toddler who stopped short when she saw a larger-than-life Mickey, she grew and changed right before my eyes. Now she's a teenager, and although she still won't go on any roller coaster more thrilling than the Seven Dwarfs Mine Train, we get to stay in the parks until 11:00pm and happily collapse into our hotel beds.

My fervent wish is that one day I get to experience Disney with her kids, and watch their eyes as they witness the Magic for the first time.
How have your children or grandchildren grown up Disney? Let us know in the comments or on Facebook or Twitter!
Did you like this article? Make sure to share it with your friends! Check below for easy ways to share!  
Want to visit a Disney Destination? Contact The Magic for Less Travel for more information and a free, no-obligation quote.