This post may contains affiliate links for your convenience. If you make a purchase after clicking a link we may earn a small commission but it won't cost you a penny more! Read our full disclosure policy here.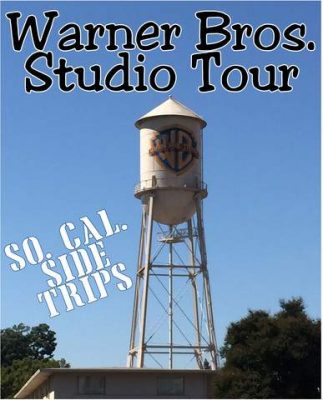 If you plan to visit Southern California for Disneyland, you might feel the pull to see one of the area's other draws: a movie studio. Films and Hollywood go together like Mickey and Minnie, so be sure make time in your vacation to visit a studio. The Warner Bros Studio Tour gives you a peek inside one of the area's oldest and most well-known companies.
The tours take place daily at Warner Bros. in Burbank, just north of Los Angeles. Very few film studios actually reside in LA or Hollywood address these days. You won't find many food options in the industrial area nearby, so eat before you go. Starbucks-type food is available before and after the tour.
Your Tour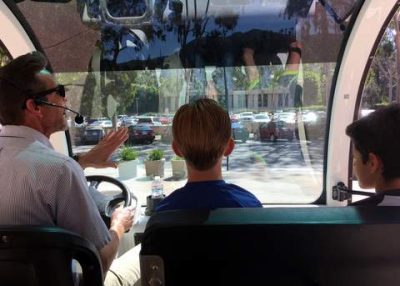 First you will watch a short movie about films and Hollywood. Then your tour guide loads your group of about 12-15 people onto an oversized golf cart for a tour of the outside film sets. What you see varies every day, based on what sets aren't being used, the weather, and what your group asks to see. The guides have some freedom on where they go, so be sure and mention it if you have a particular interest.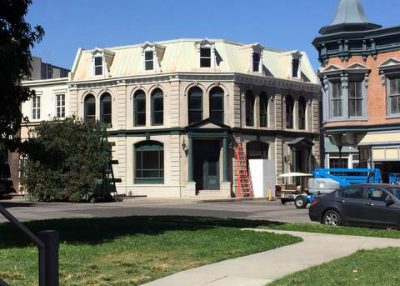 Along the way, you'll see sets that can be different small towns, New York City streets, cafes, etc. Your guide will point out how easily each can be re-dressed for a new purpose, right down to the type of streetlight, fire hydrant, etc.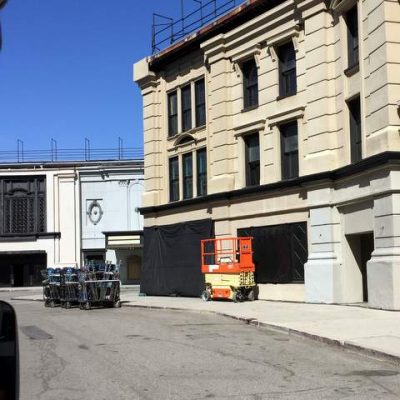 Your guide also takes you inside or behind several of the outdoor sets to see the facades. He or she will tell you which movies or TV shows were shot in those locations. All of the sets looked vaguely familiar to me. I definitely went home and watched a couple of old favorite movies with new eyes.
Depending on what is shooting, you'll go inside one of the working TV show sets. No pictures allowed, but we saw the nightclub and police station used in the Fox/Netflix series Lucifer. Our guide showed us how they use camera angles in doorways, and how camera operators deal with glass reflections. Each of these groups of sets lies inside an enormous sound stage with miles of cords and lights weaving throughout.
Exhibits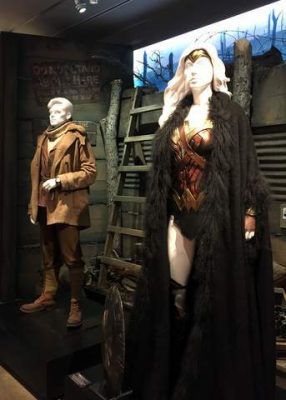 Another tour stop is a two-story building with displays of props and costumes from current Warner Bros. properties. We saw a Wonder Woman exhibit that also now includes other new DC movies like Aquaman and Justice League.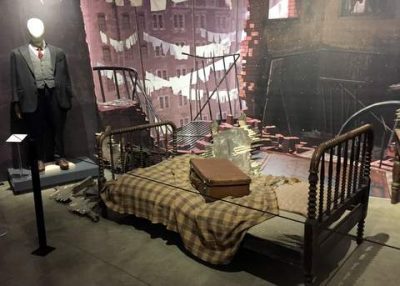 The second floor currently houses a Harry Potter exhibit. It includes props from the original eight films and the new Fantastic Beasts series. An interactive sorting hat will even assign you to a Hogwarts house!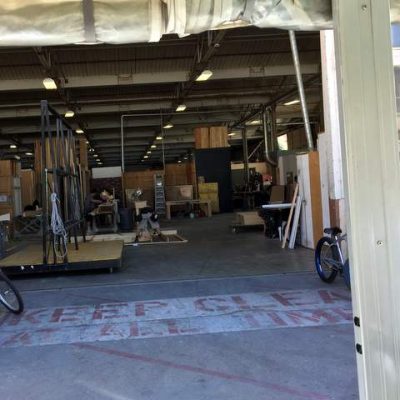 Some of the best perks of driving around in a open golf cart are random. You might have an opportunity to peek inside open shops where they build props, or detour to avoid a "hot set." Maybe you glimpse a familiar face. We didn't spot any stars, but I did spy the many Teslas parked outside the Big Bang Theory set while the cast rehearsed.
Another tour stop will be at a warehouse with many Batmobiles from the different film series
Stage 48
The total time zipping around with your guide and the golf cart covers about two hours. At the end of that, you enter a free-roam area of the Warner Bros Studio Tour called Stage 48. It details the process of movie making from script to post-production using interactive displays.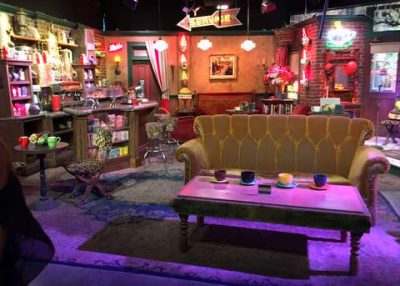 The famous Central Perk couch used in the Friends television series makes a popular photo op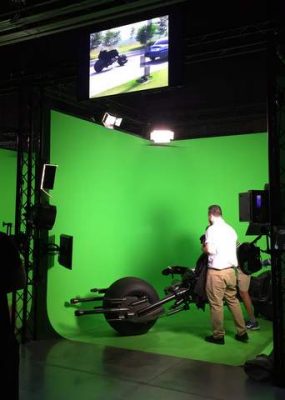 Other interactive activities include photographing yourself in front of a greenscreen, using motion capture technology, listening to audio tracks being layered into a film, and too many others to detail!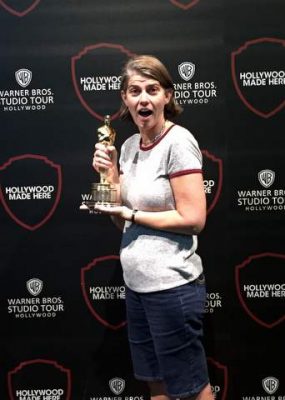 Oscars feel heavy! Probably my one and only chance at a red-carpet moment.
You can spend as much time in the Stage 48 area (with gift shop and cafe) before a tram will return you to where you began the tour.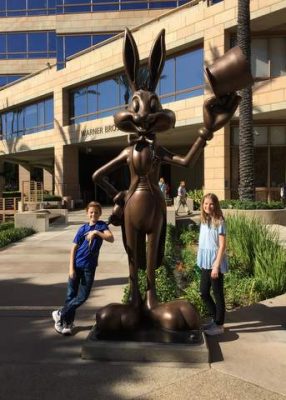 So is it worth the (currently $69) cost? If you are a big movie fan but don't have time to spend a full day at nearby Universal Studios Hollywood, it might be a good option. The tour was well put together and our guide was an encyclopedia of movie knowledge. The Warner Bros Studio Tour is also offering a Southern California resident discount for the first half of 2019. Be sure to read the details at the tour ticketing page.
Did you like this article? Make sure to share it with your friends! Check below for easy ways to share!
Want to visit Southern California? Contact The Magic for Less Travel for more information and a free, no-obligation quote.