This post may contains affiliate links for your convenience. If you make a purchase after clicking a link we may earn a small commission but it won't cost you a penny more! Read our full disclosure policy here.
From Our Magically Speaking Newsletter Archive – subscribe today!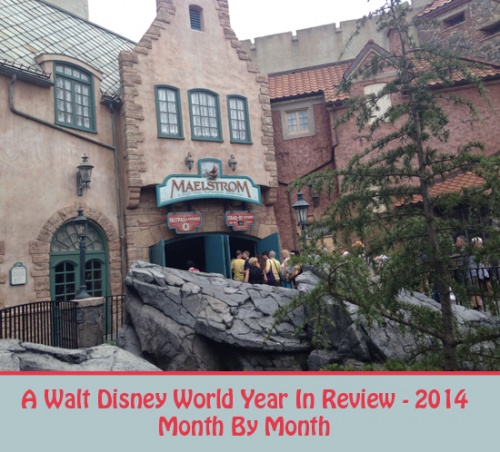 By Rikki Niblett
Wow…2014 has come and gone…how did it happen so fast? One day we're waiting on the Seven Dwarfs Mine Train to open, the next day, it's got hour plus waits all day, every day. It truly has been a fantastic year in the Walt Disney World community, so let's take a look, month by month at some of the highlights.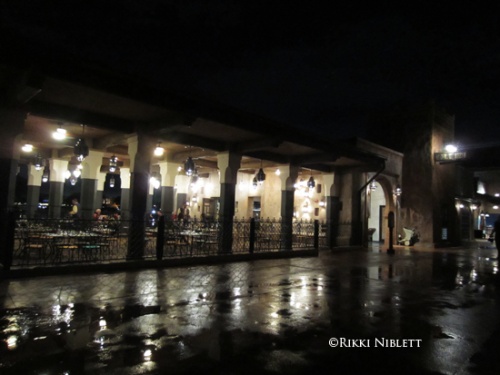 January
Avatarland broke ground: Was Avatarland going to happen? We got our answer when ground officially broke, with many Disney dignitaries and a Na'vi posing with the shovels. Looks like we really are moving forward with this new land. Now, we wait until 2017 until the area opens.
Spice Road Table opens: This new restaurant, located in the Morocco Pavilion at Epcot opened with tepid reviews. Recently, Disney revamped the menu and began allowing for Advanced Dining Reservations, so we'll see if that helps to increase the number of patrons at this restaurant.
February
Bye PUSH: It was a strange removal. One second, we heard the rumors that PUSH the talking trash can would be leaving, the next Disney said he was staying, then a few days later, the interactive character was pulled. We'll miss you PUSH. Thanks for the fun memories and conversations.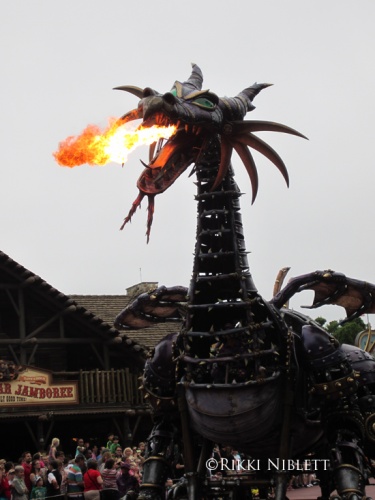 March
The debut of the Festival of Fantasy Parade: Wow! That's really all you can say about this parade. (And this comes from someone who's not a parade person.) This parade brought so much to the table. It brought multiple princesses, swinging ruffians, colorful floats, lots of dancing, and of course, a fire-breathing dragon. How does it get much better? This was a cool parade.
April
Anna and Elsa move to the Magic Kingdom: And thousands and thousands of guests lined up to meet them. This meet and greet quickly saw wait times of a few hours. The opening of the park quickly became an orderly walk back to Fantasyland, as all guests wanted to do was meet Anna and Elsa and ride Seven Dwarfs Mine Train (more on that.) Moving these two to Princess Fairytale Hall was a slam dunk idea. And little girls everywhere are super happy when they get the chance to meet their favorite Disney sisters.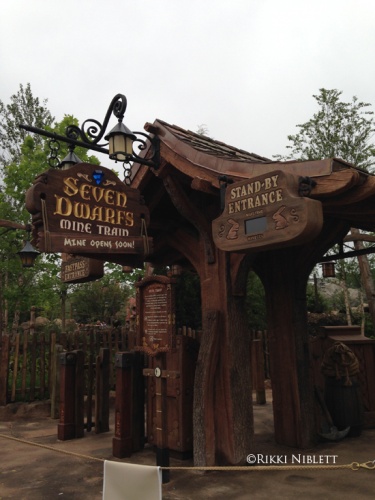 May
New announcements: We had quite a few new things announced this month, including Rivers of Light at Disney's Animal Kingdom and Trader Sam's Grotto Grog at Disney's Polynesian Village Resort. Now we wait for the future when those both appear.
Mickey's Jammin' Jungle Parade ends: This was a sad day; the end of the parade for Disney's Animal Kingdom. The reason behind the removal was due to construction taking place at the park (understandable), but we still miss getting to see an afternoon parade here.
Seven Dwarfs Mine Train debuts: Yay! This was the one we were all waiting for…for months and months…and months. Finally, the day came at the end of May. The attraction is super cute and features some incredibly impressive AudioAnamatronics. I expected the swaying motion to make the attraction more intense, but it really just helps the whole thing to glide better. It's rollicking fun for the whole family.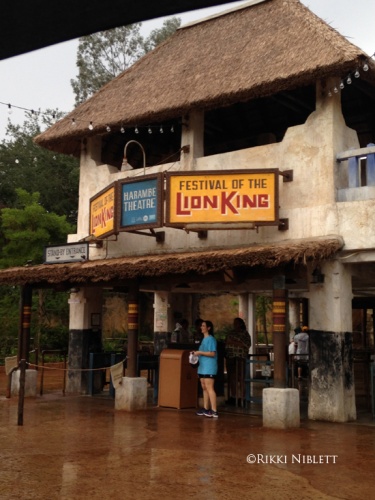 June
Festival of the Lion King debuts in new theater: The show had been down for refurb for the majority of the year to this point, but I have to say that this new area is simply gorgeous! Disney got the theming perfect. It really feels like the building has been there forever. And what's great is that the show didn't change too terribly much, so that's good too. A better experience and the same show we know and love? Again, how do you get much better.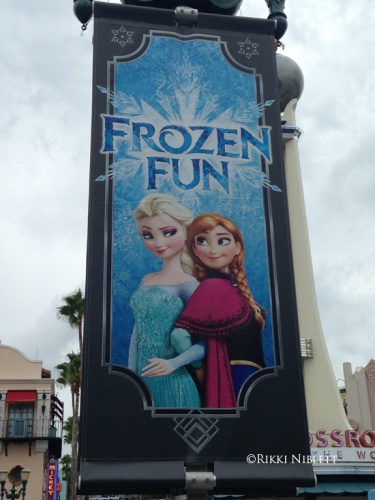 July
Introduction of the Frozen Summer Fun Live events: The smash hit of Frozen brought this smash summer success. (Rumor is this event was throw together in just a few weeks.) The event brought us a fun parade, a stage show called "For the First Time In Forever: A Frozen Sing-Along Celebration", a dance party, and a merchandise location themed after Wandering Oaken's Trading Post from the movie. This event was so popular it was extended and then some pieces continue on to this day. (The sing along and Wandering Oaken's.) It really was good Frozen fun.

August
American Idol Experience Closes: That was a quick closure. It had been said originally that the attraction would be closing in January, but then it was announced that it would be closing a full six months earlier. Many rejoiced as the attraction closed, given that most wondered why the attraction was introduced in the first place.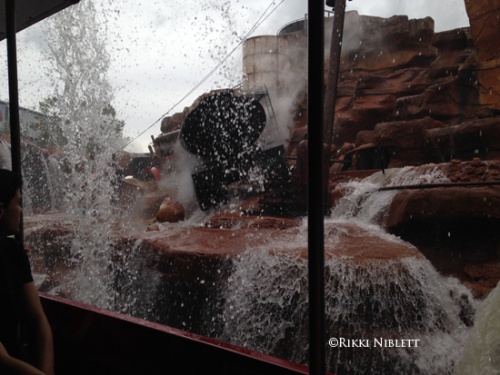 September
Backlot Tour Closes: Another surprise closure! One that really came out of the blue. The Backlot Tour closed with minimal lead time. While the attraction had been cut down multiple times throughout the years, it was still sort of sad to see an opening day attraction close down, no matter how sad of shape it was in.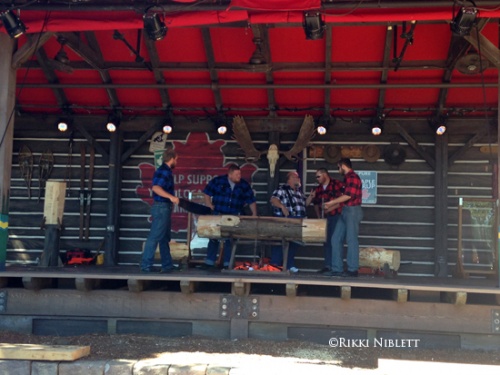 October
Maelstrom Closes to make way for a Frozen attraction: The rumors had been swirling for about a year, but it seemed as though the rumors were true. Maelstrom in Norway closed at the beginning of the month as fans went to say their final goodbyes.
World Showcase Acts removed and new acts introduced: This year we said goodbye to Mo'Rockin, the World Showcase Players, the Fife and Drum Corps, and Off Kilter. We also got to welcome the new Moroccan female group, B'net al Houwariyate; a flag waving troupe,  Sbandieratori di Sansepolcro; celtic group, The Paul McKenna Band, and Canadian Lumberjack Show.
November
Legend of Captain Jack Sparrow closes: Another closure for Disney's Hollywood Studios. It's clear something is afoot. This time is was the lackluster Pirates themed show. I don't think many will miss it.
Turner Classic Movies make deal with Disney: This was a match made in heaven. Turner Classic Movies will sponsor The Great Movie Ride and will include a new pre-show and updated movie clips. In addition, Disney weekends will occur periodically on Turner Classic Movies.
December
Trattoria al Forno opens: Opening in the place of Cat Cora's Kouzzina, this new BoardWalk Inn restaurant features Italian dishes.
It's hard to believe that so much happened this year! And 2015 is sure to be an exciting year with the debut of Disney Springs and the updated Disney's Polynesian Village Resort opening with a new pool, new DVC villas, and most important, Trader Sam's! What is your favorite Walt Disney World news piece from 2014 and what are you looking forward to for 2015?
Magically Speaking Featured Article
Library of Congress ISSN:1556-3863