This post may contains affiliate links for your convenience. If you make a purchase after clicking a link we may earn a small commission but it won't cost you a penny more! Read our full disclosure policy here.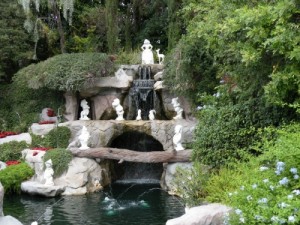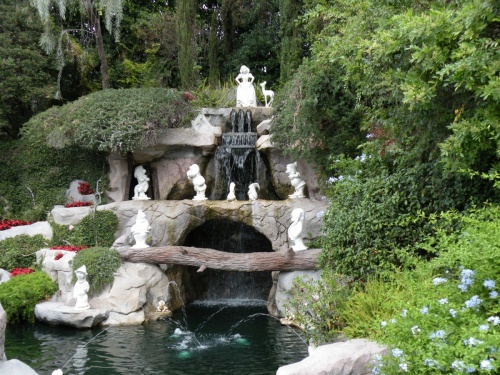 Determining the optimal length of stay at either resort is certainly a difficult concept.  Besides looking at the vacation time available, I also try to look at what we want to accomplish during that stay.  How many night shows do we want to see?  How many parks do we plan on going to?  Do we plan to do anything offsite.
While a person can really plan a vacation to Walt Disney World for any length of time, even just one night, we have a tough time going for a trip that short.  Of course, we live about 25 hours away, so I couldn't justify driving that distance for just a weekend trip, unless it was a super special occasion.  Because of this, travel time is also an important factor in determining length of stay.  When we lived 8 hours away from Disneyland, it wasn't a big deal to drive over for a short stay.  Now that we are further away, that just can't happen.
Walt Disney World is such a big destination!  At 40 square miles, it is roughly the size of San Francisco or two Manhattan islands.  That's HUGE!  Even though all that land is not developed, it does mean that it takes time to travel from park-to-park.  In short, there really isn't a way to see and do everything that Walt Disney World has to offer in one trip, unless you are moving there with the purpose to spend every day at Walt Disney World.  While I would love to do that, it just isn't something I can do.  Nope, I haven't won the lottery, yet…
When we plan our trip to Walt Disney World, we usually start with a plan of a day per park.  We also plan one extra day to do a second day in one park, usually decided onsite.  We like to build in a day in for Downtown Disney and/or some downtime at our resort.  We also like to tour other resorts.  So, I guess I am up to six days with this plan.  But what about some of the other things that the Orlando area has to offer?  Have you thought about adding on a day at Universal Studios Orlando?  I can hear someone quietly saying, "Aren't we all about Disney here?"  Yes, we LOVE Disney, but there really is more to the possibilities than just Disney.  Universal Studios Orlando has really changed in the 20 years; since, I lived in Orlando.  I personally haven't been to Universal Studios Orlando in many years, but I plan on adding on some time there during my next trip.  In fact, we may actually do two days at Universal, and that brings my vacation total to eight days.  If I wanted to add even more, there is also Sea World.
I can hear someone saying, "But I can't do eight days in Orlando.  I don't have that much vacation time, and it's too expensive to stay that long."  I certainly hear you!  We normally don't make it to Walt Disney World every year, so we are able save up in the interim.  Also, we find it cheaper in the long run to go less often but stay for longer because of the high cost of airfare.  It truly is a personal opinion.  You may prefer to take shorter more frequent trips, and that certainly is a great option.
Now, on to Disneyland…  It is no secret that Disneyland is my preferred resort of the two.  Here is where the Disneyland shines.  Disneyland has two parks that are so close together that you can walk back-and-forth.  It is a smaller space, so it is possible to see everything that the resort has to offer in a much shorter time.  If you prefer to go on vacation and go home being able to say that you saw it all, Disneyland is definitely the way to go.  That being said, there are a lot of details of the park that can't be seen in one trip.  Each time I go, I see new details.  But as a general rule, you should be able to see and do everything in two or three days with a couple of caveats, one of which is the crowd level.  As with either resort, crowd levels could make it difficult to see everything in a short amount of time.  We are more laid back in our touring schedule, so we actually prefer more days at Disneyland.  Our preference is four to five days.  There again, it is a personal preference.  If you are a Walt Disney World veteran who does all four parks in one trip, you would likely be fine with the two or three days at Disneyland.
The other good thing about not needing as much time to see Disneyland is that you can add on days at other parks in the area.  How about a day at Universal Studios Hollywood?  Or a day at Sea World in San Diego?  On one trip to Disneyland, we spent some time at Huntington Beach and a night at the Queen Mary Hotel, a floating hotel in an old historical ship.  It was vacation filled with a nice variety of options.
There really is no clear winner in this.  Honestly, this subject is not one that lends itself to having a winning category.  Vacation length is tied more to available vacation, funds available, and time it takes to get to the vacation destination.  I would like to hear what you think, though.  What is your preferred vacation length?