This post may contains affiliate links for your convenience. If you make a purchase after clicking a link we may earn a small commission but it won't cost you a penny more! Read our full disclosure policy here.
From Our Magically Speaking Newsletter Archive – subscribe today!
By Ann Dunnington
School's out for summer! For many families, this means it's time to head down to the Walt Disney World resort. Before you pack your bags and head to Florida, here are some tips to make the most of your summer vacation!

1- Utilize Fastpass+
It's no secret that summer is a very busy time at the Walt Disney World Resort. But that doesn't mean you'll have to wait in long lines if you plan your FastPass + reservations wisely! You can reserve 3 FastPasses at a time 60 days in advance (if staying onsite, or 30 days in advance if staying off-site), and when those have been used each day, you can use your phone while in the park to reserve one additional FastPass at a time! Be sure to download the My Disney Experience app before you leave home!
2- Consider the Mid-Day Break
In the summer, we always like to head back to the hotel room around noon for lunch and a break to cool off. Whether it's a swim, a trip to the laundry room, a nap, or a shower, it's just nice to get out of the heat for a while. Then, after we have freshened up a bit, we head back out for a sit down dinner at the park of our choice and end the day riding our favorite rides when it's a bit less humid and the crowds have thinned out a bit.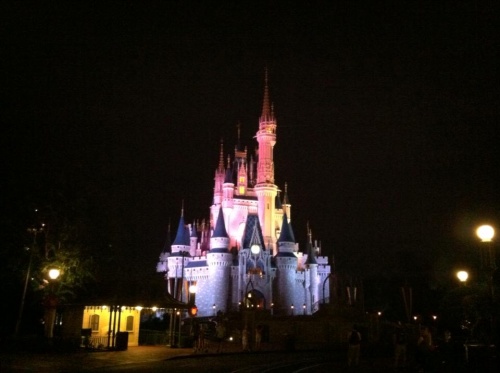 3- Take Advantage of Extra Magic Hours
Extra Magic Hours (available to onsite guests) can be a real lifesaver in terms of touring the parks out of the heat of the day (and those pesky 4pm rain showers). If utilizing the Evening Extra Magic Hours, consider not even arriving to the park after your mid-day break until 30-60 minutes past the start time! As crazy as it may seem arriving at the Magic Kingdom at 10pm, you really can get a TON of park touring done in a short amount of time. And there's really nothing like touring the parks at night. There's something so magical about it!
4- Stay Cool
It probably goes without saying that water is the most important thing you can drink when touring the parks. But, did you know that you can get a FREE ice water from any of the counter service restaurants that offer fountain drinks? Take advantage of this! Also, be sure to bring along a wide brim hat, sunglasses, sunscreen (don't forget to reapply), and moisture-wicking clothing. We have used cooling towels in the past, but found that they got a bit cumbersome. Now, we grab a washcloth for each person from the hotel room and put it in a zip top bag with some ice, and use that to cool down with! A swipe across the wrists, inside of the elbows, back of the neck, and back of the knees really feels amazing. We also like to bring along an umbrella- not only is it good to keep the rain off, but it's a great tool to keep the sun off as well (especially when waiting for a parade to start, or if you're grabbing a quick snack mid-day!)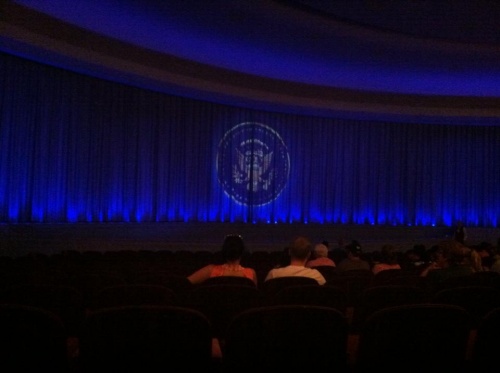 5- Air Conditioning
Did you know that the gift shops along Main Street in the Magic Kingdom and heading toward the Tower of Terror at Hollywood Studios connect? Walk through them to stay out of the heat! Walking past a gift shop on the way to your next ride? They almost always have multiple exits, so walk through them to get a blast of cool air on the way to your next attraction! Also, attractions like The Hall of Presidents, Carousel of Progress, Spaceship Earth, Ellen's Energy Adventure, Turtle Talk with Crush, Finding Nemo the Musical, and The Great Movie Ride are wonderful attractions to do mid-day, because they get you out of the sun for an extended period of time!
So what are your tips for surviving summer at Walt Disney World? Be sure to share them with us on our Facebook page! Happy travels!
Magically Speaking Featured Article
Library of Congress ISSN:1556-3863