This post may contains affiliate links for your convenience. If you make a purchase after clicking a link we may earn a small commission but it won't cost you a penny more! Read our full disclosure policy here.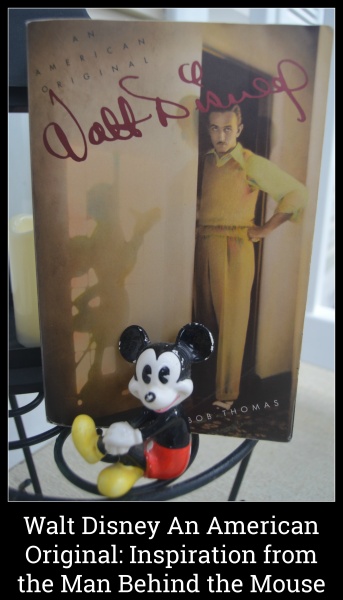 Many books have been written about the life and legacy of Walt Disney. It's easy to find inspiration in almost all of them.  I have found my greatest inspiration from a book called "Walt Disney: An American Original" by Bob Thomas. My family and I have been Disney fans for a long time. As a little girl my mom watched the original Mickey Mouse Club and the Wonderful World of Disney. She continued that tradition with my sister and I as we grew up, and it continues today with our children. When I go to Disney World, I want to do more than go on their fantastic rides and watch their amazing nighttime shows. I want to know how it came to be and the history of it all. I liked how "Walt Disney: An American Original" left me feeling really connected to Walt Disney as a person.
It wasn't until recently that I discovered how inspiring Walt himself could be. Imagine having a passion for something that is so strong you will stop at nothing to make sure it comes into fruition. That's what I took away from "An American Original". Walt Disney was not only a good salesman when it came to his ideas, but he had the passion and vision to see them through. At one point, the author mentions how Disney soon gave up on being a cartoonist once he surrounded himself with people who were exceptionally talented in that field. The truth is, it wasn't necessary for him to keep up with his own talents as an artist because his passion and direction became the driving force behind his company.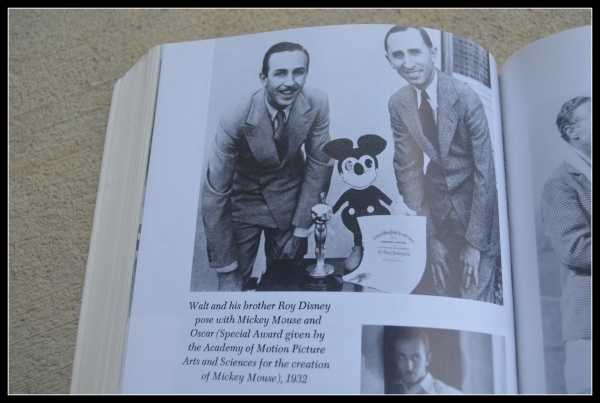 Bob Thomas chronicles Walt's life really well throughout the book, starting with his upbringing in the small town of Marceline Missouri. Although his family moved often during his childhood, Marceline became one of Walt's favorite memories and influenced future projects such as Main Street in Disneyland. Bob Thomas does an excellent job of showing us who Disney was as a child. His home life and upbringing shaped him into the imaginative man he became. He also introduces one of the main influences and I'd say, best friend that Disney had; his brother Roy. I love the relationship between the two brothers and how Roy seems to rarely question Walt's vision (except perhaps when he was going over budget). It seems that part of Walt's personality included a tight connection to family and remembering its importance.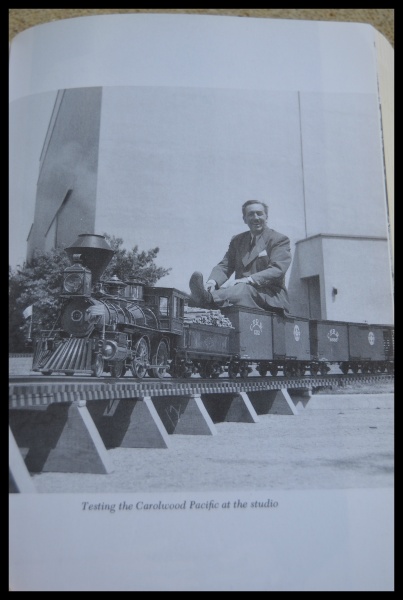 My favorite part of "Walt Disney: An American Original" is the middle. Thomas goes into detail about the formation of the Disney Empire starting with the success of Snow White. I'm in awe of Walt Disney's ability to think ahead at what would make his business a success. And when he hit a speed bump, such as a lack of technology to create better cartoons, he took it into his own hands to create something that would work.
Of course, not everything was a success as Thomas outlines in other parts of the book. The Disney Company almost went under several times, including the 1940's after WWII started. By the 1950's Disney had come into its own with several successful full length movies. That's when Walt had another genius idea; he decided to build an amusement park. Established in 1955, Disneyland came about because he wanted a quality place where families could enjoy themselves together. Unfortunately Walt did not live long enough to see Walt Disney World come to life. But as Thomas describes in the last few chapters, Roy took his role as president of the company seriously and stayed true to his brother's vision. He opened Walt Disney World in October of 1971 finally completing Walt's dream.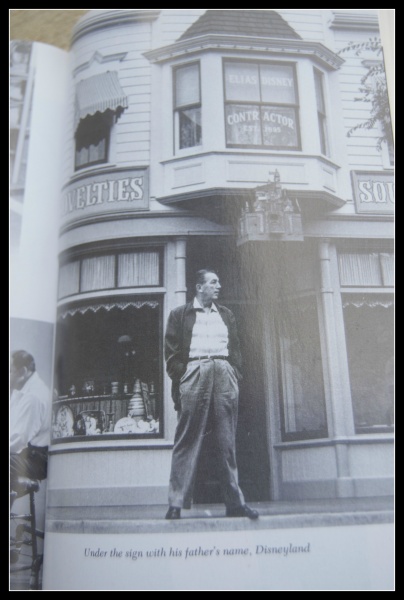 Walt Disney's message is so simple and straight forward. I'm inspired by the thought that anything I dream up has the possibility of becoming a reality. One of my favorite quotes isn't actually by Walt, but it's become a mantra of the company overall because it really seems fitting of Walt's life – "If you can dream it, you can do it". I have this quote sitting in my son's room. It's a reminder that no matter who you are, where you come from, or what your background is; dreams can come true.
Sponsored Ad:  Would you like to help support The Mouse For Less website in continuing their mission of being THE Disney vacation planning resource?  You can do so by purchasing Walt Disney: An American Original from our Affiliate Link through Amazon. Thanks so much for your support!
Have you read Walt Disney: An American Original? What lessons did you take from it? Share in the comments, or on Facebook or Twitter.
Did you like this article? Make sure to share it with your friends! Check below for easy ways to share!