This post may contains affiliate links for your convenience. If you make a purchase after clicking a link we may earn a small commission but it won't cost you a penny more! Read our full disclosure policy here.
I'd like to share one of my very favorite corners in all of Walt Disney World with you: the Carolwood Pacific Room.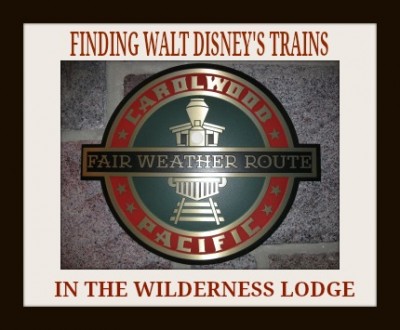 The Carolwood Pacific Room — also known as the "Iron Spike Room" — might best be defined by its other nickname, which is quite simply "The Train Room." It's a peaceful, beautiful room tucked in the Villas of Disney's Wilderness Lodge which holds a true treasure: two railroad cars from the Lilly Belle, the one-eighths scale backyard train owned and operated by none other than Walt Disney himself.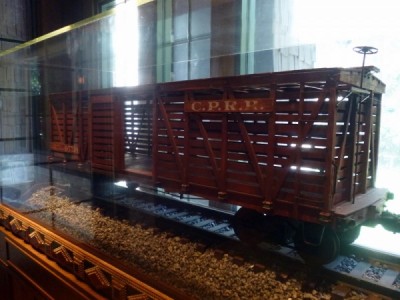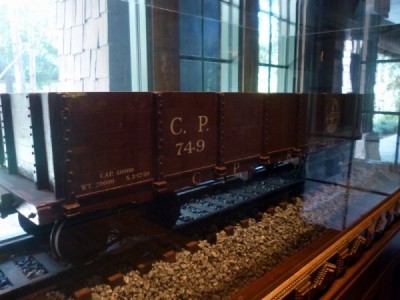 While the train cars are the centerpiece, there are tributes to Walt and his well-documented love of trains all around the room, including a small model of Walt's Lilly Belle, as well as photos displaying the train in action.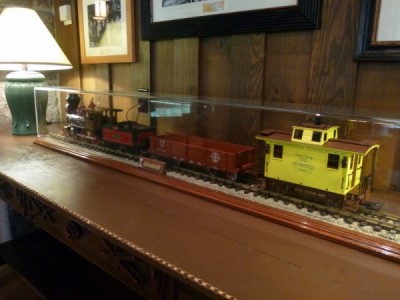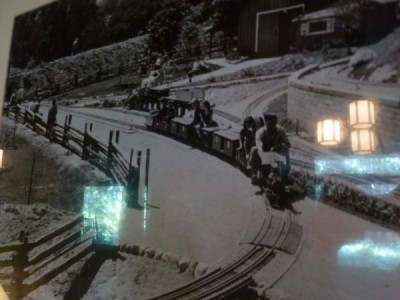 I also love this picture of Walt and his best pal, Mickey Mouse, by the E.P. Ripley steam engine, taken just one month before Disneyland opened and this train began carrying guests all around the Park, fulfilling Walt's dream that Disneyland should "look like nothing else in the world, and it should all be surrounded by a train."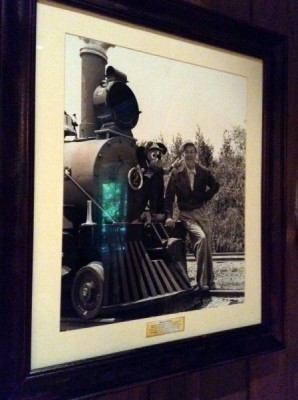 There is a small pin display honoring the four steam engines that carry guests around Magic Kingdom: the Roy O. Disney, the Roger E. Broggie, the Walter E. Disney, and the Lilly Belle.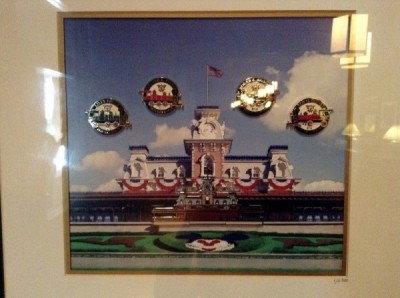 And this print of "Walt Disney's Magical Barn" carries special significance. It's Walt Disney working on his backyard Lilly Belle, being invited outdoors to come greet the train. In the print, that young boy is a young Walt.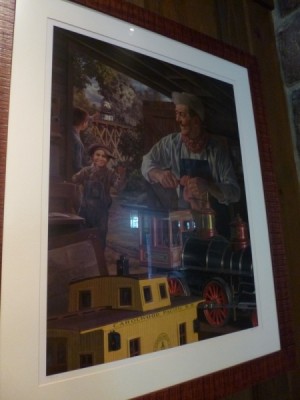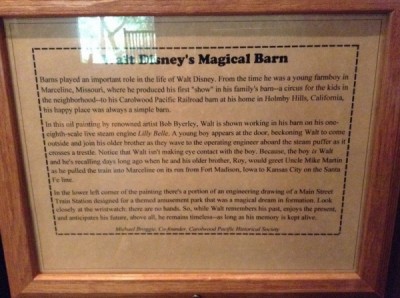 For me, the Carolwood Pacific Room has been a place to escape a busy World to relax and read (and, yes, often fall asleep!) thanks to the comfiest chairs in all of Disney World placed in front of the cozy fireplace.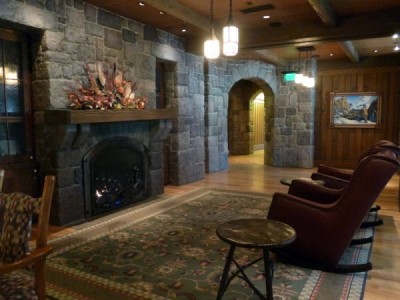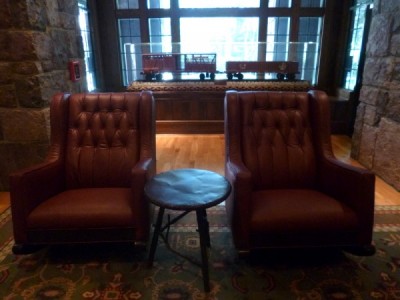 It's been a place to talk quietly with friends. It's been a place to think and write (in fact, it's the place I'm writing these words from now!). It's been a place to enjoy seeing families take some calm time together to play a game and restore their energy for more time in the Parks. And should you have a chance to visit Wilderness Lodge, I hope you are able to stop by the Villas and enjoy some of these activities for yourself.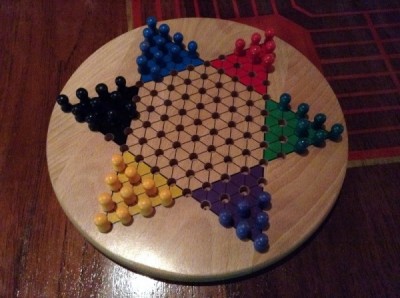 More than anything, though, it's been a place to think and learn a little bit more about Walt Disney, and appreciate how he was able to take so many of the things he loved — including, but by no means limited to, trains — and share them with the world. And we're so thankful that he did :).
Incoming search terms:
https://www themouseforless com/blog_world/visiting-walts-train-cars-carrolwood-pacific-room-disneys-wilderness-lodge/
disney world train room
wilderness lodge Disney train
Wilderness Lodge WDW train car