This post may contains affiliate links for your convenience. If you make a purchase after clicking a link we may earn a small commission but it won't cost you a penny more! Read our full disclosure policy here.
Editor's Note: This article was written prior to the parks closing due to COVID-19.
Visiting Droid Depot in Galaxy's Edge and making your own droid is a fun and exciting experience your whole family can enjoy. Haven't you always wanted your own BB-8 or R2D2? Maybe your allegiance is to the First Order and you prefer a BB-9E. Either way, Droid Depot has what you're looking for. My number one bucket list item on my recent trip to Disney World was to make a droid. I was so excited to finally be in Black Spire Outpost to make one of my own.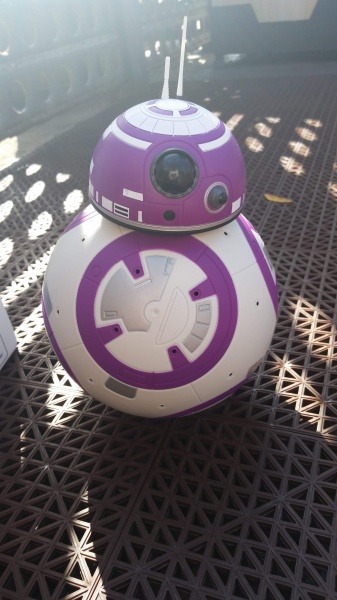 Location 
Droid Depot is located in what I consider the middle of the land across from Ronto Roasters. It's near Dok Undar's Den of Antiquities as well. If it's your first time to Black Spire Outpost it might be hard to find the right building. Look for this sign: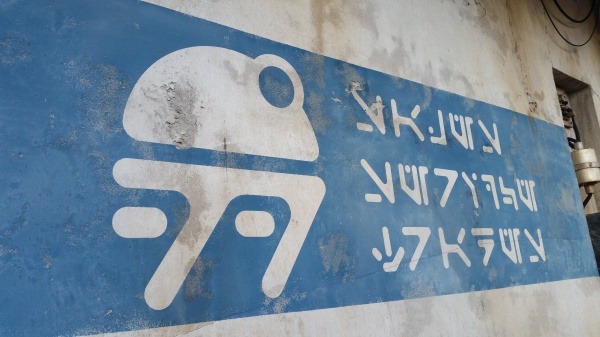 This sign is the entrance to the Droid Depot gift shop, but will also take you to the area where you can make your droid. To find the direct entrance to the droid making area, look for a Cast Member standing outside a door holding a droid. It's not very far from the gift shop entrance.
Making Reservations 
Reservations for Droid Depot can be made and I highly recommend that you make a reservation. For example, I made an 11 am reservation and arrived 10 minutes early (they will take you up to 15 min early for you reservation), I was about the 5th person in the reservation line and within minutes, my droid adventure began!
As you enter Droid Depot you'll notice there are two lines. The right side is for guests with reservations and the left is for walk-ins. Walk-ins are welcome, but are subject to availability. My trip took place over a busy holiday weekend and the walk in line was much longer than the reservation line.
Cost
Whether you choose an R-Series or BB-Series droid, the price to make one is $99.99 per unit. A free box is given to each guest to carry their droid around while in the park; however they also have a droid depot backpack guests can purchase to carry their droid around for an additional $49.99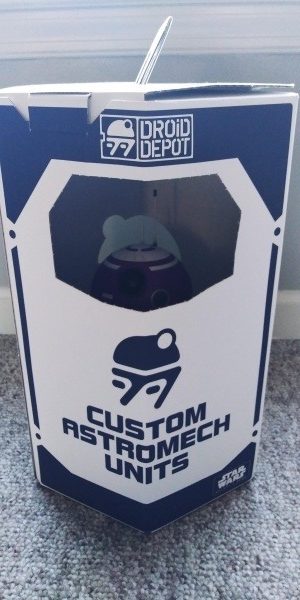 Other really fun accessories, such as personality chips, sticker decals,  and the tray R2-D2 uses on Jabba's sail barge are also available to purchase. My favorite are the personality chips. They are $12.95 each and once inserted it changes your droid's personality and sounds. It also affects how they interact with other droids around Black Spire Outpost. It was really fun to carry my droid around and watch what happened as he interacted with everything around him.
Droid Types
There are two types of droids; R-series and BB-series. Guests will gather different parts for each series of droid. The fun part is how many different shapes and colors the droid parts come in. Here is what you will need for each:
R-Series                                                     
Dome
Body
Center Leg
Set of Side Legs
BB-Series
Dome
Dome Connection Plate
Body Sphere
Motivator
Assembling Your Droid
Whether you have a reservation or you're a walk in, the first step to assemble your droid is registering with a clerk (cashier). This is when guests will pay for their droid and decide which type to build. The clerk will also hand you a basket and blueprint for parts needed.
Next you'll walk to the parts station. The tech on duty will assign a number for you to stand on. A large conveyor belt will bring droid pieces to you. Part colors range from red, orange, purple, blue, and clear. As I was gathering my droid pieces ( I chose to build a BB unit) it was neat to glance over and see all the color combinations from other guests. Some people got really creative! Once you have all your droid pieces, you'll head to the build station.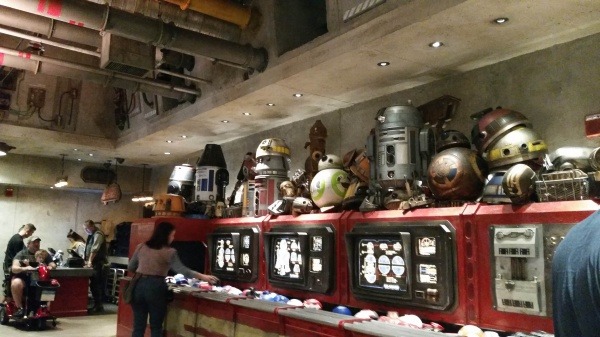 Never built a droid before? No problem! Place mat guides and a live tech are there to help guests assemble their droid. Assembling my droid was really fun and made my Galaxy's Edge experience even more immersive. It's hard to explain, but the process really adds to making it a personal experience between you and the droid. I found the place mat instructions to be very clear and when I had a question, the tech was very helpful. I loved talking with the tech on duty because she was so in character (of course!). We talked about what planet I was from (my state/country) and what brought me to the outpost. It made my experience even better!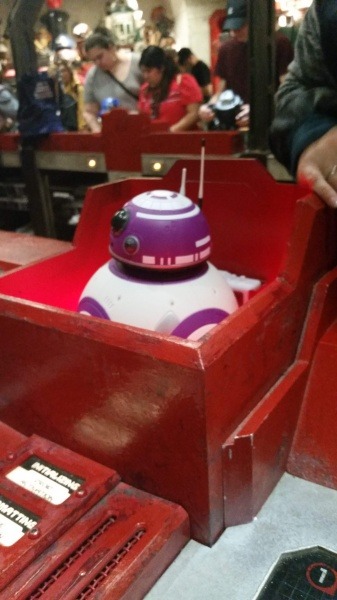 Once your droid is assembled, the tech will place it in a little box to activate it. Watching my droid come to life was one of the most exciting parts of my experience. The beeps and whistles made him seem really life like! When your droid comes to life, the tech will hand you its remote control along with instructions on how to use your droid.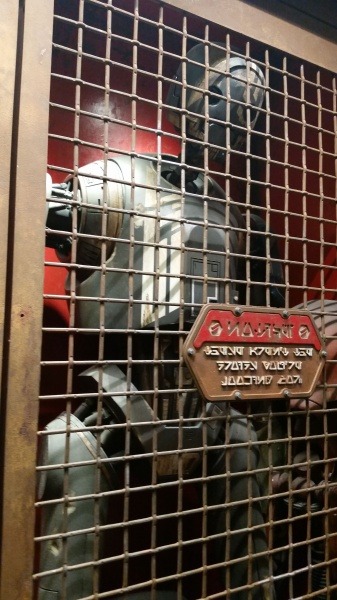 Visiting Droid Depot in Galaxy's Edge is something everyone should add to their list of things to see. It's a great experience for the whole family. Make sure to walk around Droid Depot, inside and outside to see if your droid discovers any old friends lying around. You never know who you will see!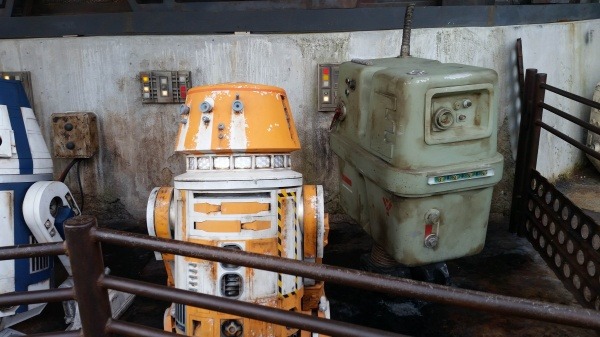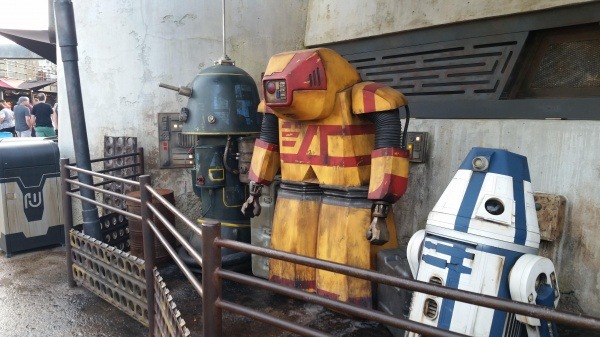 Have you built a droid before? What was your experience like? Let us know in the comments or on Facebook or Twitter!
Did you like this article? Make sure to share it with your friends! Check below for easy ways to share!  
Want to visit a Disney Destination? Contact The Magic for Less Travel for more information and a free, no-obligation quote.

Incoming search terms:
droid depot walkin
galaxys edge mouse droid