This post may contains affiliate links for your convenience. If you make a purchase after clicking a link we may earn a small commission but it won't cost you a penny more! Read our full disclosure policy here.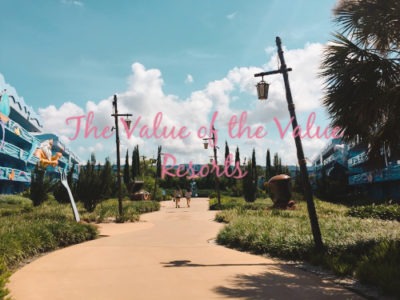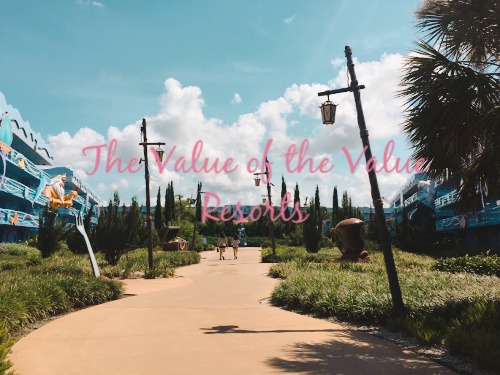 When planning a trip to Walt Disney World, one of the first things you are going to research is where exactly you are going to stay. This can sometimes be overwhelming, since there are multiple resorts in and around Disney World. Most people stay on property, due to the many perks that go into staying on property. You get free transportation as well as access to the parks during Extra Magic Hours. However, when it comes to choosing which resort to stay in, the price is usually the biggest aspect that helps people make their decision.
The Value Resorts of Walt Disney World are the resorts that have fantastic service and amazing amenities all at a value price. They are the best priced resorts on Disney World property. The value resorts include the All-Star-Resorts (All-Star-Movies, All-Star-Music, and All-Star-Sports), Pop Century Resort, and Art of Animation Resort. Like I mentioned, just because they are the cheapest on property doesn't mean that they aren't nice. They have every bit of efficiency and all the amenities of the other resorts. In fact, the value resorts are my favorite resorts.
The Magic of the Value Resorts
The value resorts are super fun to explore because they really bring the Disney magic back to the resorts after a long day. All Disney resorts do this, but the value resorts have a more relaxed and fun atmosphere than most. All of them have larger than life statues that represent each theme. For instance, the Art of Animation Resort is all about telling the story of how an animated film is made. There are separate sections at the resort, each representing a Disney film: The Lion King, The Little Mermaid, Cars, and Finding Nemo. You will find popular characters from each film adorning the pathways in their designated section. It is amazing.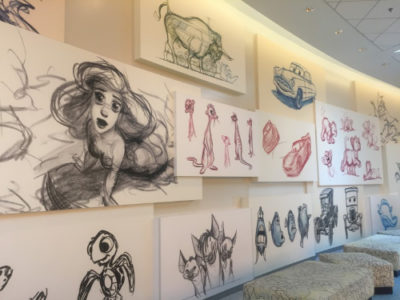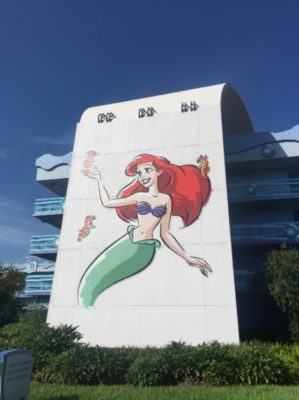 This is how it is at Pop Century, only everything within this resort has to do with the last five decades of the twentieth century. It brings a huge form of nostalgia to a lot of guests whenever they stay here. In each designated section is a different decade, and the statues have different objects adorning each section. For instance, a large Walkman and Mr. and Mrs. Potato Head decorate the 80's section.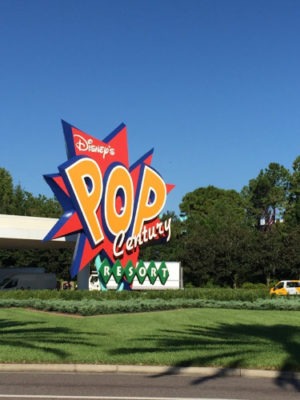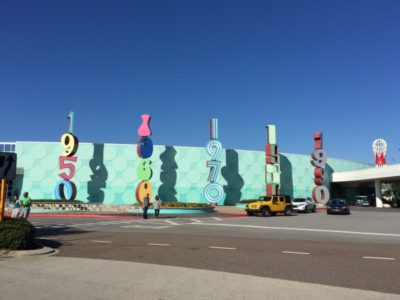 In the All-Star Resorts, they each have a theme that you find in and out of absolutely everything there. Music surrounds All-Star Music Resort, you can find a homage to movies at All-Star-Movies, and a sports themed is featured at All-Star-Sports. When it comes to theming, the value resorts have everything down pat.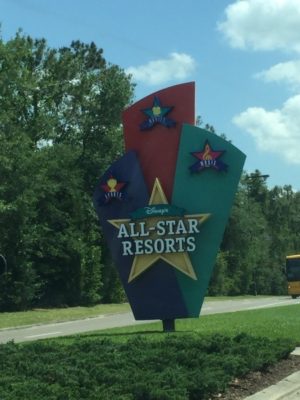 Each value resort has an excellent food court, serving some of the best food at any of the resorts in my opinion. (The man n' cheese at the Art of Animation food court is amazing.) They each have a gift shop as well as a wonderful bus stop for all the destinations for guests to go to at the front of each resort. They also have two pools, and the resorts are wonderfully spread out with perfect walking paths for exploring.
The value resorts are definitely something that you should check out. Staying on property is definitely worth it, and having a resort that brings the magic straight back to your room with you will only make the magic last even more. All this for a value price? Sign me up!
Which Value Resort is your favorite? Let us know which one and why in the comments or on Facebook or Twitter!
Did you like this article? Make sure to share it with your friends! Check below for easy ways to share!
Want to visit the Walt Disney World Resort? Contact The Magic for Less Travel for more information and a free, no-obligation quote.