This post may contains affiliate links for your convenience. If you make a purchase after clicking a link we may earn a small commission but it won't cost you a penny more! Read our full disclosure policy here.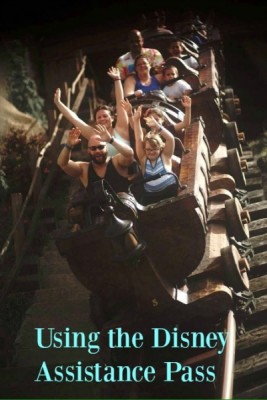 On a recent extended family trip, we had the opportunity to utilize the Disability Access Service. (Otherwise know as DAS.) Per the Disney website, this system is intended for "guests who aren't able to wait in a conventional queue environment".
My nephew has Down's Syndrome and we weren't sure how he'd do in lines and crowds, so we were so appreciative to be able to utilize this awesome service to make touring a bit easier.
On our first day there, we went to Guest Services inside the Magic Kingdom. We explained that we were requesting to use the DAS program. They did not ask many questions other than how many of us were in the party. There were 11 of us all together. They didn't even blink twice at this. I have to say, I was a bit shocked that it was so simple. I had heard many complaints about the new system, which came about after reports of widespread abuse with the prior program, the Guest Assistance Card. All they had to do was take his picture and scan each of our bands. Then we were off.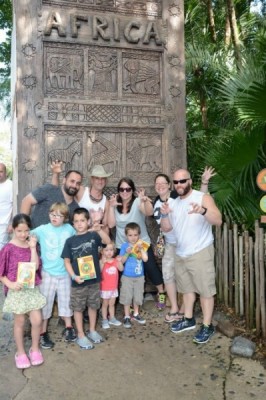 From there it was pretty easy. I had pre-planned our 3 FastPasses already, but in addition to that we could go to various rides and let them know we would like to use the Disability Access Service. They would scan my nephew's band and add all who wanted to ride and let us know when to return. They typically gave us a return time based on the current wait times. Sometimes it was a bit shorter, but mostly it was based on the wait times. Once the return time was due, we returned to the ride and everyone was able to go in through the FastPass line together. Some rides were not linked into the system and therefore gave out paper return times and you were able to get those in addition to the ones that were linked in and the FastPasses.
All in all, it made for much less stressful touring, though it did take several days to get into a groove with utilizing it. I had never had to plan a trip before with it, so I wasn't sure what to expect. Basically, it worked if you created a short list of things you wanted to do and hit them based on wait times. The first few days, we sort of walked around and went on a whim with whatever everyone wanted to do. That was pretty frustrating because as an avid Disney planner, this sort of touring was placing us in the most crowded areas of the park at the worst times. This also caused us to miss FastPass return times on several occasions. We seemed to be less concerned with making these as we knew we could reschedule them and we knew we could use the DAS if FastPasses for a certain ride ran out.
I will say thought that this is not the most efficient way to get in a lot of attractions.  But for this trip, that wasn't important.  What was important was that the whole family was able to experience rides and the parks together at a pace that was comfortable to them.  That said, we were able to hit all of the major attractions in each park, as well as meet some characters along the way.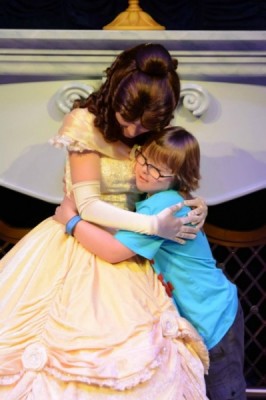 If I had to utilize this service again in the future, I would still create a loose touring plan and strategically time our FastPasses, so that we could get the best out of both systems. That said, the Disability Access Service allows you to be flexible, which is really required when traveling with folks with Special Needs.  Also, I would still plan to arrive earlier in the day, as close to rope drop as possible.  I would also recommend taking a break in the middle of the day and heading back out for the evenings.  We were able to accomplish a lot at these times, all while building in some much needed rest time.
All in all, utilizing the Disability Access Service is a great opportunity for those requiring these accommodations to experience the magic of Walt Disney World.
What tips do you have for Guests looking to use the Disability Access Service (DAS)? Share in the comments!
Incoming search terms:
https://www themouseforless com/blog_world/using-disability-access-service-das/